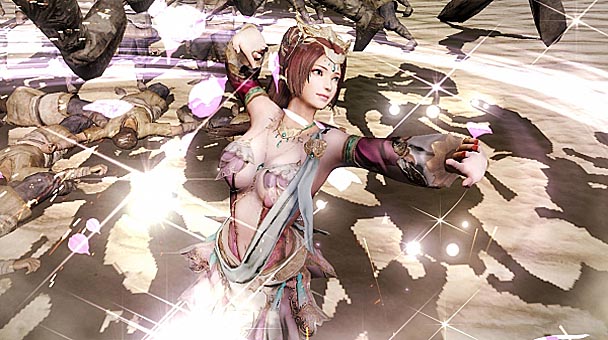 Fellow otaku rejoice: this week is offers a bountiful selection of games from the land of the rising sun. There's Mamorukun Curse!, a G. rev-developed shmup that puts players in charge of scrolling (echoing Kokuga). A double dose of role-playing gratification is poised to stem from Shin Megami Tensei IV and Time and Eternity, which are being published by Atlus and NIS America, respectively. Wrapping things up is Dynasty Warriors 8, a title that's bound to keep musou-maniacs glued to their console with new mechanics such as storm rushing, and switch counters. For better or worse, Omega Force has listened to the complaints of our countrymen and has purportedly given the AI a boost of brainpower. We may need a similar supplement after one of the busiest reviews weeks of the season.
360
Dynasty Warriors 8
R.I.P.D. The Game
The Serious Sam Collection
Turbo: Super Stunt Squad
PS3
Alien Spidy (PSN, $9.99)
Capcom vs SNK 2: Mark Of The Millennium (PSN, PS2 Classic, $9.99)
Dynasty Warriors 8
Mamorukun Curse! (PSN, $19.99)
R.I.P.D. The Game
Time and Eternity
Turbo: Super Stunt Squad
Voodoo Chronicles: The First Sign (PSN, $5.99)
Wii
Turbo: Super Stunt Squad
Wii U
Donkey Kong (Virtual Console, $4.99)
Metroid (Virtual Console, $4.99)
Star Wars Pinball (eShop, $9.99)
Turbo: Super Stunt Squad
3DS
Shin Megami Tensei IV
Super Mario Bros. 2 (Virtual Console, $4.99)
Turbo: Super Stunt Squad (also in eShop, $29.99)
DS
Turbo: Super Stunt Squad
PSP
Geronimo Stilton in the Kingdom of Fantasy (PSN, $9.99)
Mystic Chronicles (PSN, $14.99)
Vita
Doodle God (PSN, $5.99)
Kung Fu Rabbit (PSN, $4.99)
PC
No releases
Robert's Pick: This week Atlus is putting out two games: one could be a contender for game of the year, the other a frontrunner for licensed abomination of the decade. Do yourself a favor and skip the game (and film) that looks like a soulless re-contextualization of Men in Black. No, the game you want is Shin Megami Tensei IV, a title which blends Pokémon-like demon collection and raising, immersive dungeon crawling, and some of the best voice-work to emanate from the 3DS's speakers. And I promise- none of the game's protagonists look as repellently smug as Ryan Reynolds.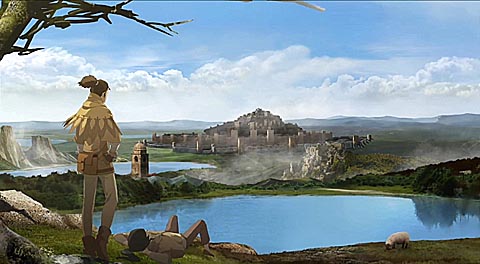 Sage's Pick: This week I agree with Robert's pick (though maybe not his cynicism for all things Hollywood and Ryan Reynolds).  The Shin Megami series recently re-inspired me when we got to play the latest at E3, and while I do not have a 3DS of my own, it's still the game I pick this week even though I won't be able to play it.  As a secondary pick, I'd spend less than the price of most of the other options and get some of the options from the WiiU virtual console and eshop collections.  Star Wars Pinball is great (people may recall Robert's review from earlier this year, viewable here) and I can never say no to either Donkey Kong or Metroid.  All in all, I'd say Nintendo is the console to go with this week. Just do yourself a favor and stay away from R.I.P.D.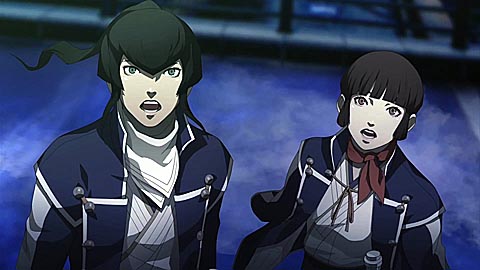 Sean's Pick: I know it has paper dolls, and I know it's probably chock-full of Japanese high school melodrama, but the demo I played of Shin Megami Tensei IV at E3 was just plain fun. I feel like I haven't said that about a JRPG in a while, but this one really stuck out in my mind. The combat was reminiscent of Phantasy Star, but the exploration felt fresh and exciting – I really can't wait to spend more than 30 minutes with it. It's another check-mark for the 3DS, and yet another example of how the Handheld Console Wars could be a lot more interesting than the full scale throw-down.