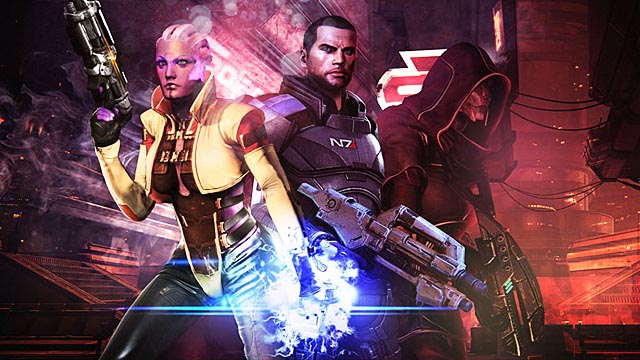 With Brown Thursday, Black Friday, and any other color-coded shopping days behind us, the number of new retail titles has certainly decreased. Yet, thanks to digital download services, several notable releases will week from being empty of new entertainment options. From Mass Effect DLC which returns players to the lawless space city of Omega to the latest entry in the Ratchet & Clank series, there are a high-profile offerings apt to tempt gamers. Veteran players will likely be drawn to the remake of 1984's Karateka, which represents creator Jordan Mechner's return to gaming after a nine year hiatus.
360
Mass Effect 3: Omega (DLC, XBLA, $15)
Fighting Vipers (XBLA, $5)
Sonic The Fighters (XBLA, $5)
Virtua Fighter 2 (XBLA, $5)
PS3
Fighting Vipers (PSN, $5)
Karateka
Mass Effect 3: Omega (DLC, PSN, $14.99)
Ratchet & Clank: Full Frontal Assault (PSN, $19.99, Cross-Buy Enabled)
Sonic The Fighters (PSN, $5)
Under Defeat HD
Virtua Fighter 2 (PSN, $4.99)
Wii U
Cloudberry Kingdom
3DS
Aero Porter (eShop, $4.99)
American Mensa Academy
Classic Games Overload: Card and Puzzle Edition
Jett Tailfin
DS
Invasion of the Alien Blobs! (DSiWare, $1.99)
Jewel Master: Egypt 2
Vita
Ratchet & Clank: Full Frontal Assault (PSN, $19.99, Cross-Buy Enabled) Delayed until Jan. 2013
PC
Baldur's Gate: Enhanced Edition
Close Combat: Panthers in Fog
Frozen Hearth
Karateka
Mass Effect 3: Omega (DLC, $14.99)
Miner Wars 2081
Red Johnson's Chronicles: One Against All – Part 2
Stronghold HD
Stronghold Crusader HD
Robert's Pick: Save for the misstep of last year's All 4 One, the Ratchet & Clank series has delivered superlative shooting and platforming for  ten years. This week's release of Ratchet & Clank: Full Frontal Assault for the PlayStation 3 and PS Vita is poised to bring the series back on track, returning the franchise's classic camera perspective and power-up system. While the addition of tower-defense elements might seem a bit tripe, I'm hoping that Insomniac puts their typical, playful twist on the mini-game.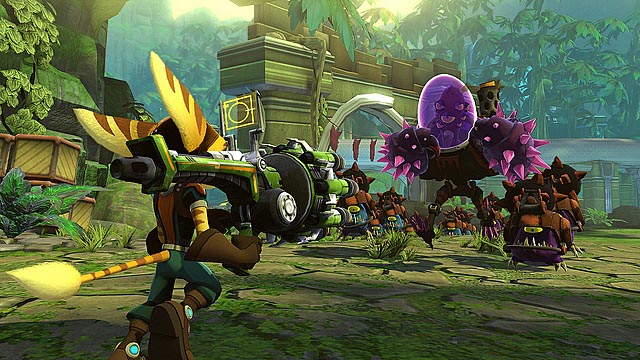 Sean's Pick: Those of you spending Black Friday searching for one of the many $200 + pack-in-game deals on the Vita probably don't need to buy anything else this week – especially if you download that flurry of free games from PS+. If you do happen to need something else to play on the go, Ratchet and Clank: Full Frontal Assault is a pretty safe bet. Insomniac is a very solid team, and it's nice to see them finally spreading their love to the Vita.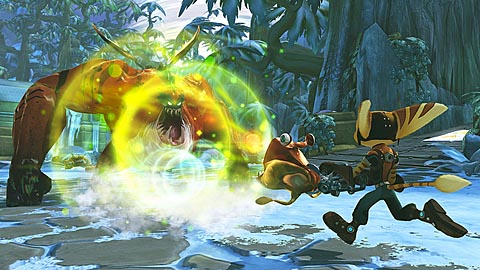 Eric's Pick: Sega's back with three more downloadable re-releases just begging to be bought. This trio of AM2 arcade ports are Virtua Fighter 2, Fighting Vipers, and Sonic The Fighters. Each one of these old-school 3-D fighters has been updated with achievements or trophies and online play. Now here's the best part; they're only $4.99/400MSP a piece. Of the group, I'm looking forward to Fighting Vipers the most since it's a franchise I've yet to cross paths with.