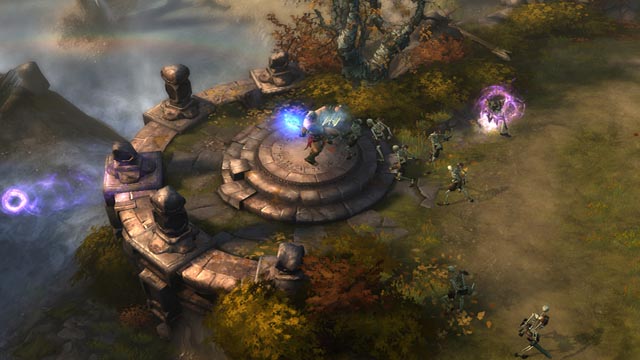 From surmounting a new evil that has sprung up in Sanctuary, politicking via swords across the continents of Westeros and Essos or sweeping the streets of São Paulo clean of thugs, this week's new releases offer players a variety of locales. Yet, where Diablo III, Game of Thrones, and Max Payne 3 will be transporting gamers into exotic realms, PixelJunk 4am aims to do the inverse- bringing the energy and hypnotic rhythms of an all-hours nightclub into our game rooms.
360
Akai Katana
Asura's Wrath: Lost Episode 2: The Strongest vs. the Angriest (DLC)
Battleship
Dragon's Lair (XBLA)
JAM Live Music Arcade (XBLA)
Game of Thrones
Max Payne 3
Sonic the Hedgehog 4: Episode II (XBLA)
PS3
Asura's Wrath: Lost Episode 2: The Strongest vs. the Angriest (DLC)
Battleship
Dungeon Defenders: Quest for the Lost Eternia Shards – Part 3: Aquanos
JAM Live Music Arcade (PSN)
Game of Thrones
Max Payne 3
PixelJunk 4am (PSN)
Sonic the Hedgehog 4: Episode II (PSN)
Wii
Battleship
3DS
Battleship
Chronicles of Vampires: The Awakening (eShop)
Kirby's Block Ball (eShop)
DS
Battleship
Vita
New Releases posted 5/15
Mac
Diablo III
PC
Diablo III
Game of Thrones
Resident Evil: Operation Raccoon City
Sonic the Hedgehog 4: Episode II
DesertEagle's Pick: When the original Xbox was released, I went on a serious Halo binge, mostly steering clear of middling launch titles such as Fuzion Frenzy and Mad Dash Racing. A month later my passion for unloading magazines full of hollow-point hell was reignited by the release of Max Payne, which beguiled me so much I marathoned my way through three consecutive play-throughs. While work will likely prohibit a trio of trips through Max Payne 3's campaign, a mix of Man on Fire-styled vengeance and non-stop barrage of bullets is just the escape I'm looking for. São Paulo, here I come.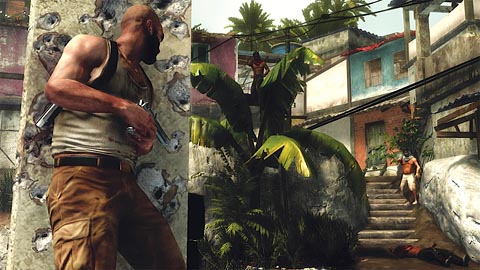 SeanNOLA's Pick: I want to pick Max Payne 3. I know, looking at that list, that Max Payne will be the game that I'll enjoy the most. I know myself well enough to know that, come Tuesday, I will be playing Sonic 4: Episode 2. I know what you're thinking: "Sean, wasn't Episode 1 terrible? Didn't you learn your lesson?" Yes and no. The pull is too strong. I've already convinced myself that the physics will be fixed and the music will be better than Chinese water torture. Somebody save me from myself.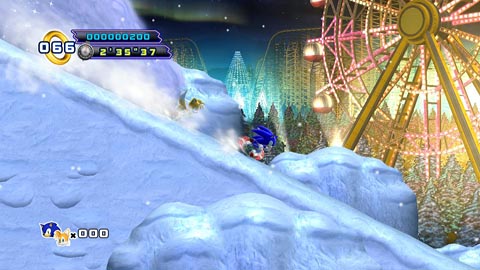 Samurage's Pick: This Monday at midnight the minions of hellspawn will be screaming as I mow them down with a mighty Monk roundhouse kick. Though the beta didn't blow me away, I'm willing to give the full version of Diablo III a chance to redeem itself.  With some friends to party with, I'm hoping the hand holding will fade away into a joyous symphony of slaying and rampage. Really, really hoping.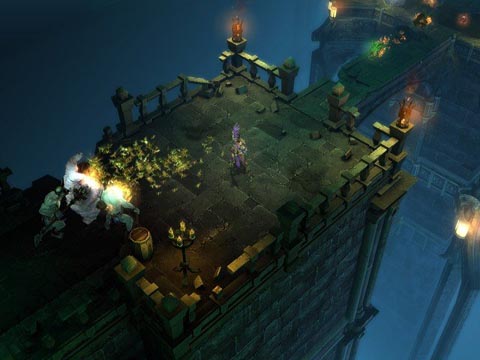 BlueSwim's Pick: The clear pick of the week for me is Cave's Akai Katana. Shmups are niche games, especially "bullet-hell" shmups like this and Deathsmiles, but they are video games in the purest sense. It's you against the game with the prize at stake being a spot on the high scores leaderboard. Akai Katana is a landmark shmup for Cave because it's their first HD,16:9 widescreen horizontal shooter. That means no ugly, distracting borders on the sides of the screen to draw your attention away from the action. Even better is the fact that the game will be launching for the budget price of $40.