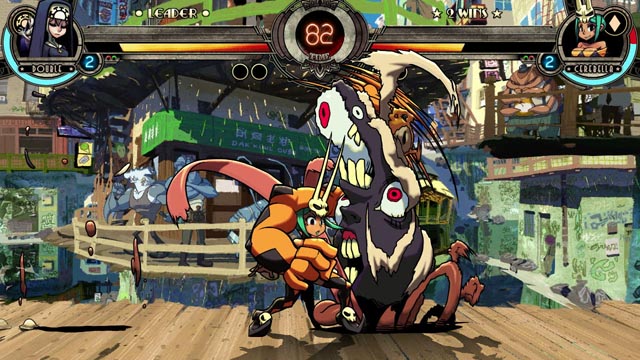 From the ability for Modern Warfare 3 players to earn supplemental XP by digesting Doritos and Mountain Dew to those god-awful Burger King games- Sneak King, PocketBike Racer and Big Bumpin', the video game industry is no stranger to the crass cross-promotion. Yet, this week's intermingling of Sour Patch Kids, Method Mad, and platforming in World Gone Sour would likely leave a rancid in our mouths, if it wasn't for the title's near- innocuous price. Of course, a far more nourishing treat can be found is this week's two-course meal of fighting games, as both Phantom Breaker and Skullgirls deliver enough tantalizing anime-inspired brawling to fill the plate of any aficionado.
360
Phantom Breaker
Fez (XBLA, $10)
Skullgirls (XBLA, $15)
The Splatters (XBLA)
World Gone Sour (XBLA, $5)
PS3
4 in 1 Action Pack
Shin Megami Tensei: Persona 3 FES (PS2 Classic, $10)
Skullgirls (PSN, $15)
The Pinball Arcade (PSN, $10)
World Gone Sour (PSN, $5)
Wii
No Releases
3DS
Ketzal's Corridors (eShop)
Spirit Camera: The Cursed Memoir
DS
Anne's Doll Studio: Tokyo Collection (DSiWare, $5)
PSP
Defenders of the Mystic Garden (PSP Mini, $3.49, Free for PS+)
Vita
The Pinball Arcade (PSN, $10)
PC
Legend of Grimrock
Men of War: Condemned Heroes
Naval War: Arctic Circle
DesertEagle's Pick: Typically, inaugural fighting games can be a bit dicey- at least until a few iterations work the kinks out. Yet, when your first fighter draws praise from Yoshinori Ono (Street Fighter IV, Street Fighter X Tekken), something special has clearly been crafted. While Skullgirls' gorgeous animation is certainly makes a strong first impression, I'm hoping that the title's single-player component is substantial enough to maintain my interest.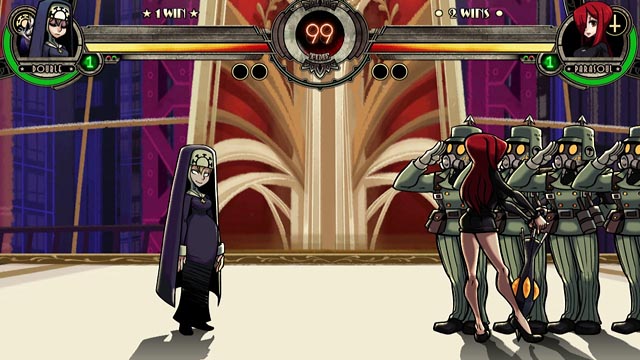 Samurage's Pick: With Skullgirls on the horizon, how can I look at anything else? I mean, it's chaotic, cartoony, a little campy, and unlike some other all-female-fighting games, its not just a cover for T&A.  Plus the characters all seem pretty unique and inventive.  And the soundtrack is by the same person who did the music for Castlevania.  Seems like an all around win for me.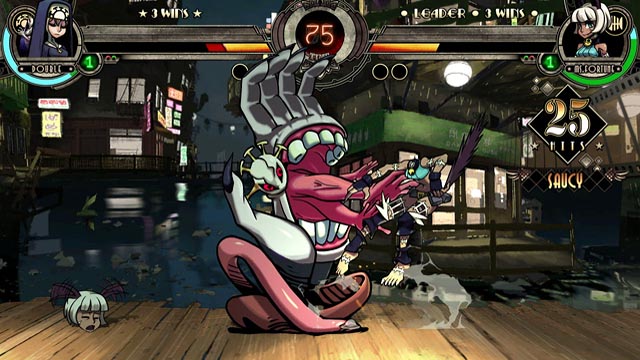 BlueSwim's Pick: For well over a year, we have heard and seen bits and pieces of the latest "all-girls" fighting game; Skullgirls. Every time a new tidbit of info or some screenshots were released, interest in Skullgirls seemed to increase. It's not hard to see why the fighting game community is looking forward to it, either. In addition to being an eye-pleaser visually, Skullgirls sports the holy grail of fighting game netcode; GGPO (Good Game, Peace Out), which should help keep online matches running smoothly.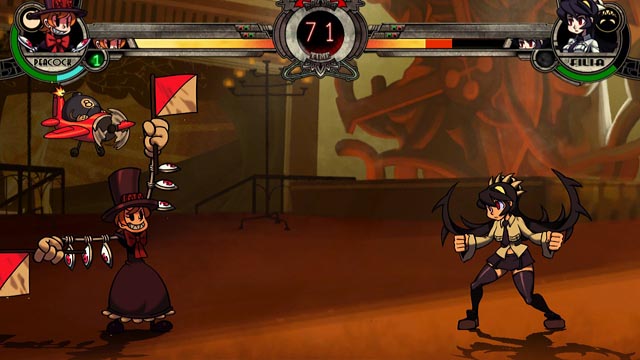 SeanNOLA's Pick: I got some hands-on time with SkullGirls back at a Konami's event last year, and I liked what I saw. It isn't the most original combat system, but it's very well animated and certainly had a lot of character. Also, there are a lot of panty shots, so I know my co-hosts will love it.