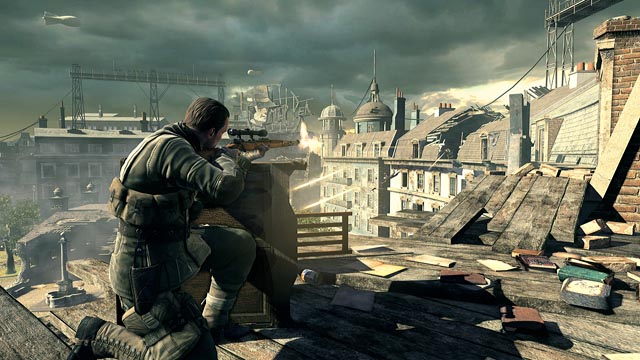 From Awesomenauts' foray into the multiplayer online battle arena (MOBA) genre to Sniper Elite V2's re-invigoration of the tactical shooter, April's concluding week is poised to deliver a number of remarkable titles. Whether you're a player with a proclivity to rip out spleens while riding the bus, or merely a PC gamer yearning for a MMO that's brimming with nuanced combat, new releases ranging from Mortal Kombat to Tera are in store.
360
Awesomenauts (XBLA, $10)
Fable: Heroes (XBLA, $10)
Sniper Elite V2
PS3
Awesomenauts (PSN, $10, Free for PS+ Subscribers)
Max Payne 2 (PS2 Classic)
Rayman 2 (PS2 Classic)
Sniper Elite V2
The Legend of Dragoon (PSone Classic)
PSP
The Legend of Dragoon (PSone Classic)
3DS
eShop releases announced 5/3
Vita
Mortal Kombat
PC
Call of Cthulhu: The Wasted Land
Nexuiz
Port Royale 3
Sniper Elite V2
TERA
DesertEagle's Pick: On September 14th, 2011, Codemasters announced they were shutting down their Guildford studio. This decision represented more than just an abandonment of the Operation Flashpoint franchise, it also meant that quasi-realistic military sims on console were almost extinct, with only Sniper: Ghost Warrior around to placate stay-at-home soldiers. With clunkers like NeverDead and Shellshock 2: Blood Trails on their resume, I nearly bypassed Rebellion Development's demo for Sniper Elite V2, assuming that the remake was just a quick and dirty up-rezed port of the 2005 Xbox game. Four playthroughs later, I was hooked, scanning the rooftops for the glint of a counter-sniper's scope. Hopefully, the guys at Rebellion polished the short-range combat and environmental navigation, because I'm eager enough for Elite to plop down pre-order money just for a chance to take out Der Führer from 1800 meters out. Lights out, Adolf.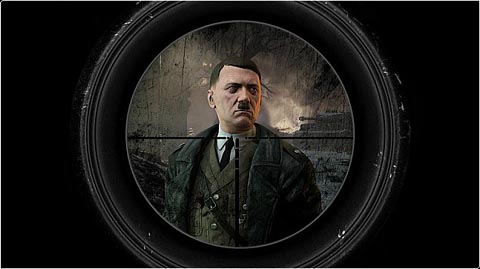 SeanNOLA's Pick: After spending what amounts to weeks playing Ultimate Marvel vs Capcom 3 on the bus to and from work, the Vita has become my go-to platform for fighters. I'm pleased as punch to finally mix it up with Mortal Kombat. I can't wait to rip out Sonya's spinal column in front of some old lady on Los Angeles' new Expo Line (also opening this week)!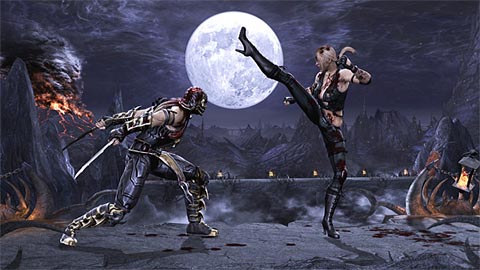 Samurage's Pick: Most of this week's releases leave me saying "meh", either due to a lack of ingenuity or personal lack of interest.  However talk of TERA caught my attention some time ago and left me intrigued.  Though I usually don't get into the MMORPG genre, I think I will be checking this one out. The back story is interesting, and seems to weave together a combination of mythologies from Japan, Greece, and SE Asia.  The races and classes are not entirely unique, but even the ones which we've come to expect seem to utilize novel aspects for the gameplay.  And on top of all of this there was a lengthy legal battle leading up to this release which would've kept the game out of the US entirely, and which was only resolved April 18th.  I hope to be pleasantly surprised. Perhaps this will finally be a MMORPG that I can get into.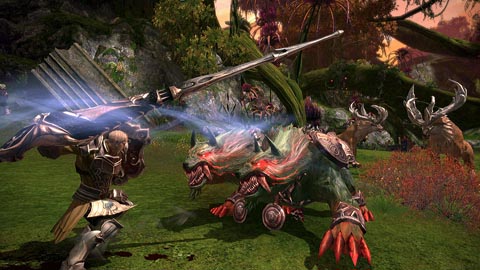 BlueSwim's Pick: PS Vita owners get the chance to rip each others spines out with the Mortal Kombat reboot. Sure, it's a port, but Mortal Kombat on the Vita sports all of the original game's character and costume DLC. That means you can shred someone with Freddy Krueger's claws while riding on the bus (here's to you, Sean). There's also new content for the Vita version, such as exclusive classic costumes, new missions, and even a mini-game mode reminiscent of Fruit Ninja where you swipe to slice skulls and other objects. Just don't swipe too hard and deliver a fatality to your touch screen.