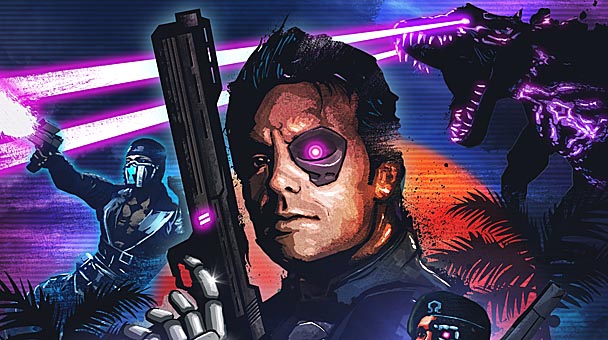 From the PS3-exclusive director's cut of Deadly Premonition to Blood Dragon's neon-drenched homage to '80s cinema using the Far Cry 3 engine,  this week's itinerary of new releases offers a number of remarkable revisions. Also notable is this week's launch of the Rayman Legends Challenges App-a free download that combines a hand-on demo and with a healthy dose of apologia for the full game's delayed release.
360
Far Cry 3: Blood Dragon (XBL, $15.00)
Poker Night 2 (XBL, $10.00)
PS3
Deadly Premonition: The Director's Cut
Far Cry 3: Blood Dragon (PSN, $14.99)
Wii
Sengoku (Virtual Console, $9.00)
Wii U
Rayman Legends Challenges App (eShop, Free)
3DS
Crazy Construction (eShop, $4.99)
Mega Man 4 (eShop, $ 4.99)
DS
Color Commando (DSiWare, $TBA )
Vita
Soul Sacrifice
PC
EverQuest II: Scars of the Awakened
Expeditions: Conquistador
Far Cry 3: Blood Dragon
Full Mojo Rampage
Fez
Legends of Eisenwald
Might & Magic Heroes VI – Shades of Darkness
Ragnarok Online 2
Strike Suit Infinity
TrackMania 2 Stadium
Zeno Clash II
Robert's Pick: It seems like it has been a long time since the PS Vita had an exclusive title worth getting excited about. With this week's release of Soul Sacrifice, my neglected portable is dusted, charged, and prepped for Keiji Inafune's latest. Elevated by taut controls, four player co-operative play, and an intriguing mechanic where players surrender body parts (or even themselves) for the collective benefit of the team, I'll likely be relinquishing $40 dollars on the title.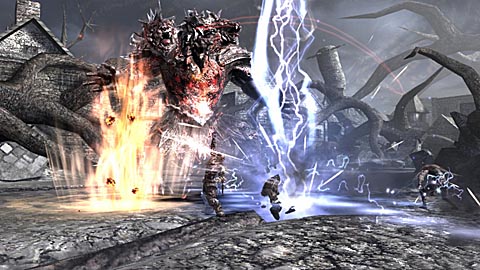 Sage's Pick: FEZ!  We've only talked about it a dozen times on the show, and ever since I missed it on 360 (my hard drive couldn't hack it) I've been hankering to play.  The puzzformer genre is one I always enjoy, and Fez's abstractions on 2D and 3D antics appeals to the "Flatland"-loving nerd in me.  Plus, now Jeremy and I can discuss the game in greater detail since I will have actually played it all the way through.  Also the price point won't leave me starving for the week.