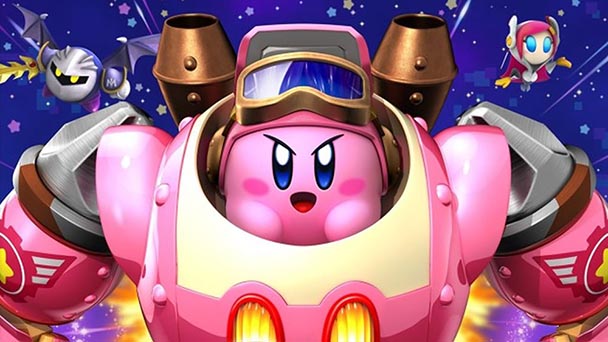 With the majority of the industry personnel attending the Electronic Entertainment Expo, the schedule of new releases is a bit slimmer than usual. But despite this respite, there are still a number of remarkable titles hitting store shelves and digital marketplaces. From the beloved pink protagonist's return in Kirby: Planet Robobot to Definitive Edition of Ori and the Blind Forest, there are a number of enticing efforts to pass the time during those inevitable slow points during the industry pressers.
Header image: Kirby: Planet Robobot, 3DS
Wii U
Olympia Rising (eShop, $4.99)
Wario: Master of Disguise (eShop, Virtual Console, $9.99)
Xbox One
Ori and the Blind Forest: Definitive Edition (retail or XGS, $19.99)
3DS
Dan McFox: Head Hunter (eShop, $2.99)
Kirby: Planet Robobot (retail or eShop, $39.99)
Puzzle Labyrinth (eShop, $5.00)
PC (via Steam unless noted)
Crea ($13.49)
Dark Tales: Edgar Allan Poe's The Gold Bug Collector's Edition ($12.99)
Doodle Kingdom ($4.49)
DUCATI – 90th Anniversary ($19.99)
Gloria Victis ($17.99)
Just Bones ($2.99)
Ori and the Blind Forest – Definitive Edition
Shmups Skill Test ($3.99)
War of the Human Tanks – Limited Operations ($TBA)
Wildstar (free to play)
Robert's Pick: Sure, Burnout Revenge isn't a new release; it was originally  published over a decade ago, so you don't see it listed above. But despite that omission, the distinguished racing-destruction title is making its way to the Xbox One's backwards compatibility list. As such, it will be available for a $15 download, offing fans of Criterion's car-wrecking title a chance to revisit those beloved tracks and crash junctions. Despite a hectic review schedule, I play to sink a few more hours into this gem, which will inevitably turn into days.