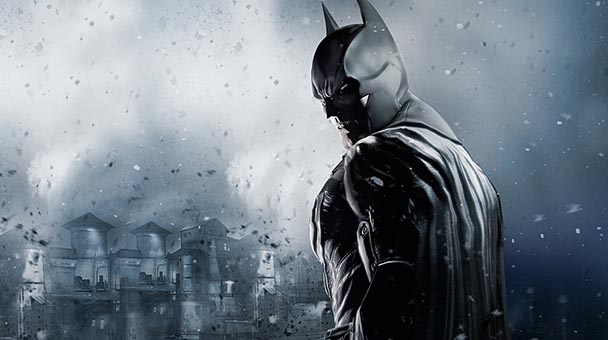 In Hollywood, setting a film's release date can prove intricate, involving factors such as estimates of competition, time of year and the avoidance of Goliath-sized competition. Naturally, video games undergo a similar process. This week, the scheduling deities seemed to have smiled on the Xbox 360 version of Titanfall. Although two delays might have seemed to have pushed title past the main marketing hoopla, this week's relatively barren week of retail console experiences certainly bodes well for the title. Despite the decision to push the game back, Titanfall has landed on some store shelves already. Just be aware that if you attempt to get a head-start, the game's servers have not been activated.
PlayStation 3
LEGO The Hobbit (PSN, $49.99)
R.B.I. Baseball 14 (PSN, $19.99)
Shin Megami Tensei: Persona 4 (PSN, PS2 Classics, $9.99)
Sonic Unleashed (PSN, $19.99)
PlayStation 4
Final Fantasy XIV: A Realm Reborn (Free to download, Monthly subscription)
King Oddball (PSN, $6.99)
LEGO The Hobbit (PSN, $59.99)
Strike Suit Zero: Director's Cut (PSN, $19.99, $14.99 PS+)
Wii U
Advance Wars (eShop, $7.99)
Batman: Arkham Origins Blackgate – Deluxe Edition (eShop, $19.99)
Evofish (eShop, $4.99)
Mario & Luigi: Superstar Saga (eShop, $7.99)
Metroid Fusion (eShop, $7.99)
Mystery Case Files Dire Grove (eShop, $5.99)
Mystery Case Files Ravenhearst (eShop, $5.99)
Xbox 360
R.B.I. Baseball 14 (XBL, $19.99)
Titanfall
XBox One
Kinect Sports Rivals (Also on XBL, $59.99)
3DS
Rusty's Real Deal Baseball (eShop, Free to download, IAP)
Super Monkey Ball 3D (New to eShop, $19.99)
PS Vita
LEGO The Hobbit (PSN, $29.99)
PC
Broforce (Steam, Early Access, $14.99)
Half-Minute Hero: The Second Coming (Steam, $19.99)
Halo: Spartan Assault (Steam, $4.99)
Harvester (Steam, $5.99)
Making History: The Great War (Steam, $19.99)
Men of Prey (Steam, $9.99)
Meridian: New World (Steam, Early Access) Oknytt (Steam, $3.99)
The Elder Scrolls Online ($59.99)
Robert's Pick: By uniting action role-playing, real-time strategy, and shmup elements into a single blissful package, the original Half-Minute Hero easily earned my affection. Coupled with a puckish script which poked fun at RPG tropes, the title landed on a permanent position on my PSP's memory stick, so I can revisit the game's pixelated pleasures on the go. After an adaptation to PC and a localization process, MarvelousAQL has released the sequel, The Second Coming onto Steam today. For players who claim they don't have the time for an epic eighty-hour trek, the original title pared down RPG tenets to their raw essentials, providing missions which rarely last more than a few minutes. The sequel adds a multiplayer component as well as the ability to create and share custom maps across Steamworks. As a bonus, owners of the original game are able to shave 25% of the price.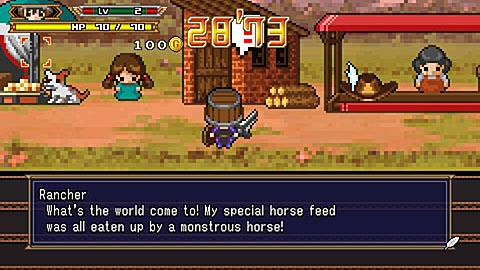 Gonçalo's Pick: Ever felt the need to grab some popcorn, watch a terrible movie with friends and pick it apart? That's exactly the sort of feel Harvester was going for back when this point-and-click adventure game was released in 1996. Featuring live actors, a twisted sense of humor, '90s CG gore and one of the most awkward love scenes ever, it's not hard to see why it gained something of a cult following over the years. The cheesy low budget nature adds to Harvester's charm, the developers knew this and as a result, we got a very Troma-like experience, something which I'm all for.