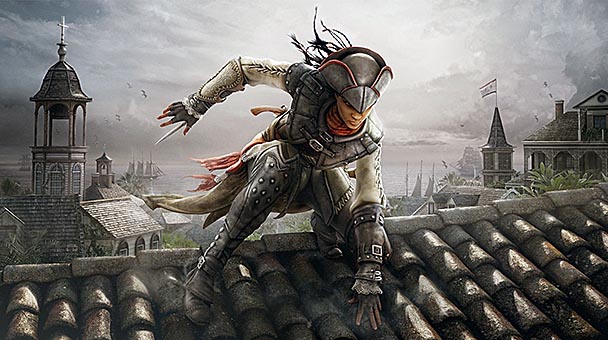 This week's roster of new releases offers a few familiar faces. From the return of Aveline de Grandpré for the high-definition, console-based reworking of Assassin's Creed Liberation to an appearance by the perpetually assistive Chibi Robo in a new 3DS download. While many of the consoles and portables receive a new title, PC owners are especially victorious this week, receiving a number of notable titles such as The Banner Saga, Void Destroyer, and the free-to-play Estranged: Act I.
PlayStation 3
Assassin's Creed Liberation HD (PSN, $19.99)
Double Dragon (PSN, PSOne import, $5.99)
The Raven – Legacy of a Master Thief (PSN, $29.99)
Xbox 360
Assassin's Creed Liberation HD (XBL, $19.99)
Wii U
Cocoto Magic Circus 2 (eShop, $29.99)
Gradius (eShop, $4.99)
3DS
Chibi Robo: Photo Finder (eShop, $9.99)
Jump Trials Supreme (eShop, $3.99)
PS Vita
Age of Zombies! (PSN, $4.99)
Double Dragon (PSN, PSOne import, $5.99)
Doodle Devil (PSN, $5.99)
PC
Assassin's Creed Liberation HD (Steam, $19.99)
Estranged: Act I (Steam, Free to Play)
Nidhogg
The Banner Saga (Steam, $19.99)
Void Destroyer (Steam, Early access)
Robert's Pick: While Norse mythology seems like a natural fit for games, there's a scant number of titles which actually do Odin's warriors justice (Sorry, but Erik, Baleog, and Olaf's exploits don't really count). This week's release of The Banner Saga hopes to join Volgarr, King's Bounty: Warriors of the North, and Viking: Battle for Asgard's in the hallowed halls of Valhalla. With development duties handled by three ex-BioWare members and a soundtrack by Journey's Austin Wintory, this Kickstarter funded project has the proper pedigree. Hopefully, we'll find out if the playability of the turn-based battles is on par with other superior strategy-role playing titles.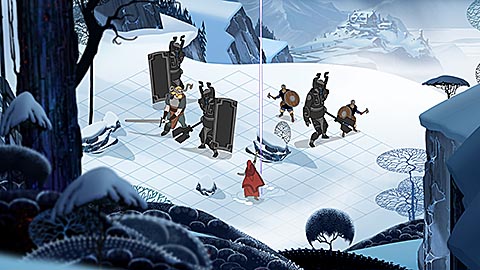 Gonçalo's Pick: I've been waiting for The Banner Saga's release for quite a while, of course considering I love the strategy RPG genre the developers probably didn't have to do a lot to spike my interest. However, the branching paths, large number of characters and its deep tactical gameplay coupled with the unique theme and gorgeous character art definitely proves its creators went above and beyond the line of duty. Oh and have you seen the FMV videos? If the animation were just a bit smoother it could pass for a Legend of Korra episode, very impressive considering we're talking about an indie game here.