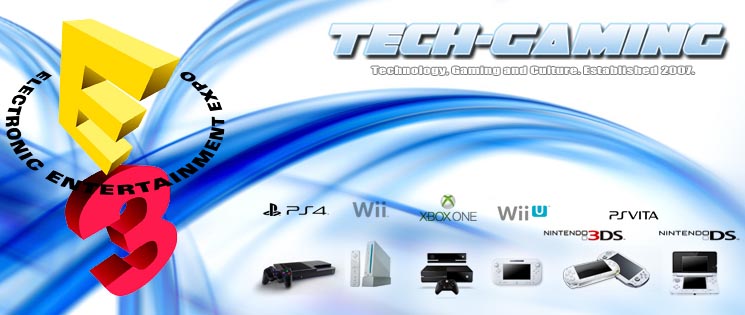 Sage's Overview: Today my favorite games all featured really great weaponry.  The deep, driven pace of E3 continued as the exhibit halls filled with crowds of people.  Barely squeezing through security, I left the guys to check out the Bethesda demo.  I was pleased by what they've done with Wolfenstein.  The sick humor, frenetic-paced shooting and gory gun action which I loved in the original are all present in the new edition.  The game features a smooth active cover system, which allows player to lean in all directions and easily go from looking around an obstruction to peering over the top.  The game play overall is also well described as smooth, from gun mechanics to running to mowing down Nazi badguys in seconds.  And the guns are Awesome.  The detailing of the guns is beautiful and the variability in game play presented by so many weapon options promises lots of fun.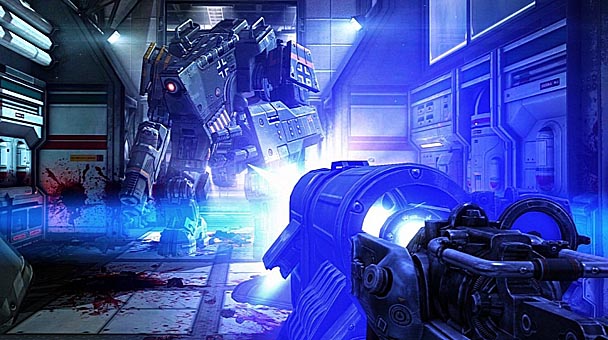 Smooth also well describes Alien Rage, a City Interactive game set to release this fall.  An Unreal type game with aliens and shootable environments, the game plot unfolds through logs which are voiced by the actress who played Elizabeth for Bioshock infinite.  The game definitely handles and looks better on a PC with mouse and keyboard controls, and the character moves more realistically as well, his gun bobbing and his weight shifting slightly as he runs.  Blowing up enemies and utilizing the variety of games promises a lot of addictive fun. The last game I really liked today was Saints Row IV.  In addition to all of the available abilities and powers, the game also features some hilarious guns, like the dub step gun.  I don't want to give away details for those wanting to avoid spoilers until they play, but as someone who wasn't interested in Saint's Row before, today's demo definitely sucked me into loving the game.
My other favorite find for the day was the Stinky footboard controller.  A Kickstarter funded project, the footboard allows players to assign key strokes to a foot pad which can be pressed in four different directions.  The footboard allows for 16 different key mappings in all (with the use of CTRL, ALT, and SHIFT) and is very intuitive to use.  I played Battlefield 2 with it, a game I have never played before, and was able to utilize the footboard to play faster and more effectively right away.  Look out for a review of the footboard controller later this summer when Stinky sends one my way.