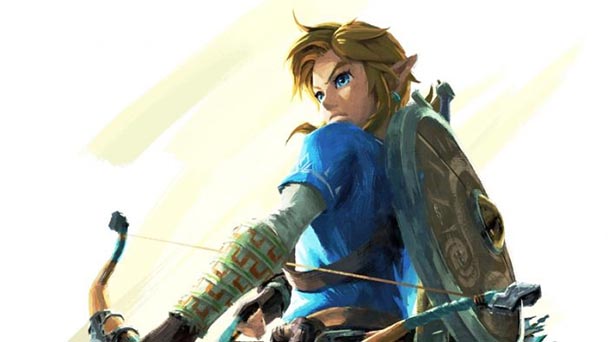 If I had to pick my favorite thing about E3, it would have to be the press conferences. They are the events that make E3 special, at least for those of us who don't make the trip to Los Angeles to visit the show floor. Watching publishers putting their best foot forward with new game announcements and other surprises never gets old. Or so I thought.
Several years ago, Nintendo switched from doing live press conferences to pre-recorded shows called Nintendo Direct. These videos are usually well-organized productions lasting anywhere from a couple of minutes to about an hour. For 2016, Nintendo decided to mix things up by spreading out their reveals over two long days of live-streaming. While I'm happy that Nintendo spent a great deal of time showing games in-action, a more concise approach would have been better for the news-worthy announcements. Fortunately, The Legend of Zelda: Breath of the Wild more than made up for any formatting shortcomings.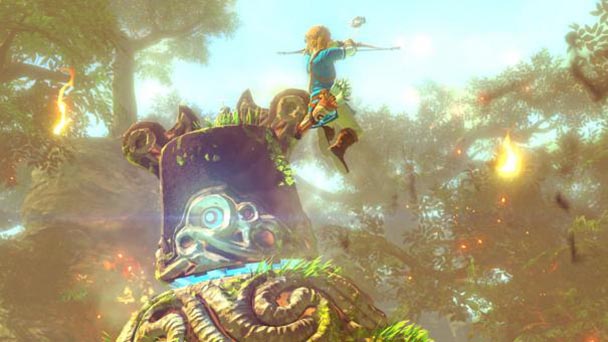 "Open your eyes." With that single phrase, Nintendo kicked off its Legend of Zelda trailer by fixing one of the most common complaints of the franchise's fans; the lack of significant voice acting. From the very beginning, Breath of the Wild was a mesmerizing, captivating, and beautiful experience. The Japanese animation-inspired look of the game strikes a perfect balance between the cel-shaded visuals of Wind Waker and the more realistic graphics of Twilight Princess and Skyward Sword. Even the simplest things in life, like ducks swimming on a lake, felt emotional in the new art-style. With a strong focus on nature and the animals that dwell there, the subtitle "Breath of the Wild" fits the game like a glove.
Drawing inspiration from The Elder Scrolls V: Skyrim, as well as the original NES Legend of Zelda game, Link is basically dropped in the middle of a massive world that encourages the player to go off and explore to their heart's content. Unlike the more narrative-driven Zeldas, Breath of the Wild allows you to travel anywhere, even to the final boss, right out of the starting gate. With so much freedom, I can easily imagine players telling each other stories about where they went and what they did on their adventures. It's been a long time since a Zelda game has been so ambitious in so many ways.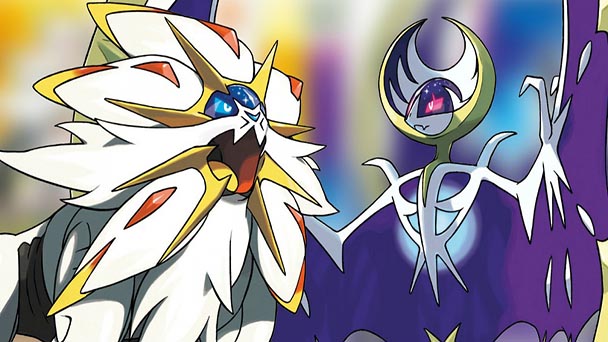 Pokémon Sun & Moon for the 3DS looks to be yet another enjoyable, if familiar, adventure in the long-running series. Where the game really piqued my interest was the new Battle Royal mode. In it, up to four Pokémon trainers can battle it out in a free-for-all elimination match. If one player's Pokémon is significantly stronger than the rest, the other players can all gang up on it to try to even the odds. It's such a basic multiplayer concept that I can't believe it took nearly twenty years for Nintendo to implement this mode.
I never played the first Yo-Kai Watch game. As a matter of fact, I haven't seen any episodes of the anime, either. However, after watching the U.S. trailer and gameplay demonstration for Yo-Kai Watch 2 on the 3DS, I might need to correct this grave mistake. This ghoulish catch-'em-all has a great sense of humor and style. To top it all off, some characters have origins in Japanese mythology. Don't sleep on this series.
Taking a break from making Zelda titles on the 3DS, developer Grezzo revealed a charming new I.P. called Ever Oasis. Set in a desert, this adventure RPG has your three-person party exploring caves and dungeons to complete missions and expand your oasis. During the Nintendo Treehouse stream's demo, a boss fight turned into a real nail-biter battle that had me cheering and clapping at my TV when the host delivered the final blow with very low health. I think this could be a great game that will slip underneath the radar of a lot of people.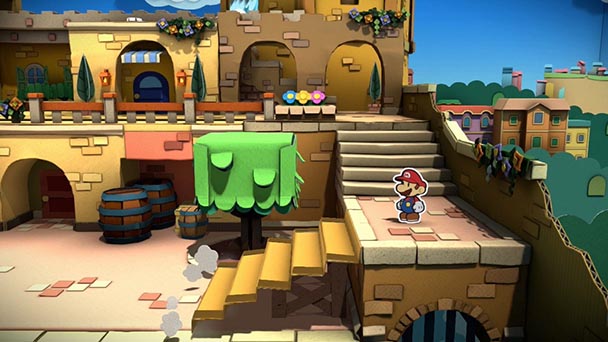 Since it wouldn't be a Nintendo event without everyone's favorite plumber, Mario made two appearances. On Wii U, more gameplay of Paper Mario: Color Splash was shown off to a less-than-stellar reception on social media for failing to address the shortcomings of Sticker Star. The game uses a card system for its combat. You plan out turns by picking cards marked with moves or items and arranging them in the order you wish to use them in. This can make boss battles a bit tricky if you don't know the right card combination to play. From my point of view, the game was entertaining to watch, but I could easily imagine it turning into a frustrating experience.
Thankfully, Mario Party: Star Rush for the 3DS looks to be a little easier to get into. Players all move simultaneously, but without the car from the more recent Mario Party games. What makes Star Rush different is that everyone plays as Toads. As you make your way around the board, you can pair up with various Mario characters who can help you out in mini-games. While it's an interesting way to spice up the recipe, isn't the entire point of Mario Party to, you know, party as Mario?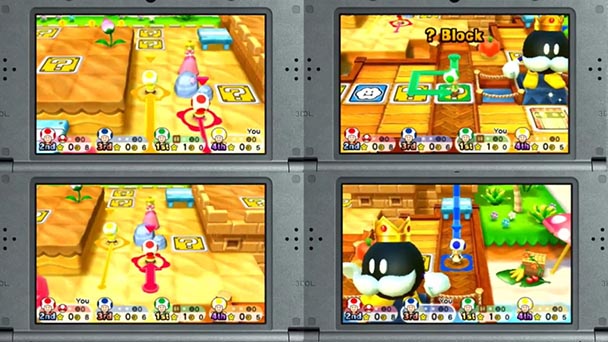 Overall, I think Nintendo made the most out of a tough situation. With first-party development for the Wii U slowing down in preparation for the NX, they didn't have much to show. Fortunately for them, The Legend of Zelda: Breath of the Wild was satisfying enough that it really didn't matter that the line-up was lacking.