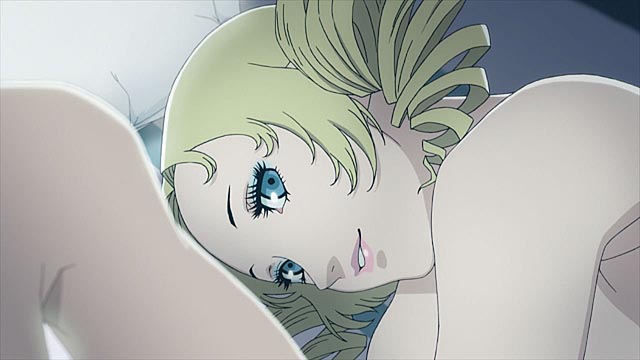 From sheep springing to life in one's dreams (Catherine), tribal shamans jellifying tsunamis (From Dust) to little blue creatures shaking their asses to Katy Perry (The Smurfs: Dance Party) there's an abundance of surrealism in this week's new releases. Hell, even the urban contextualization of Trine (formally known as Revoltin' Youth) seems oddly nightmarish.
360
Catherine
From Dust (XBLA)
Dragon Age II — Legacy (DLC)
PS3
Catherine
Dragon Age II — Legacy (DLC)
Wii
The Smurfs: Dance Party
3DS
Pac-Man & Galaga Dimensions
DS
Match 3 Madness
PSP
Revoltin' Youth (PSN)
PC
Dragon Age II — Legacy (DLC)
Dragon Nest
From Dust
The Sims 3: Town Life Stuff
Wildlife Park Tycoon
DesertEagle's Pick: When I tell people that I yearn for a rich, adult-oriented role-playing experince, I'm often asked if I have played any of the Leisure Suit Larry games (yes, I have). While Al Lowe's lothario may seem right up my immature alley, deep down I want a game which explores the complexities of relationships like literature and cinema. Full of Japanese quirk and thirty-something aganst, I plan on spending my entire week with Catherine.
BlueSwim's Pick: All aboard the Catherine bandwagon! This blatantly obscure, borderline oversexed piece of block puzzle goodness from Atlus is shaping up to be a hidden gem among the year's releases. Be forewarned, though, I've heard that even on easy, this game packs a punch. You might also want to steer clear of any video reviews that have gone up lately as they supposedly contain spoilers. Strip down to your boxers and make a commitment to the one night stand.
Samurage's Pick: Ever since getting to know Catherine better at E3, I've been eagerly awaiting her arrival. Finally, she's coming.  I even pre-ordered the "Love is Over" Collector's Edition over at Amazon, so the game should arrive on my doorstep bright and early Tuesday morning.  And though I am also especially excited for From Dust, I feel I can play that while I wait for Catherine to be delivered into my arms. Mmmm-mmmm, that's a good gaming week.