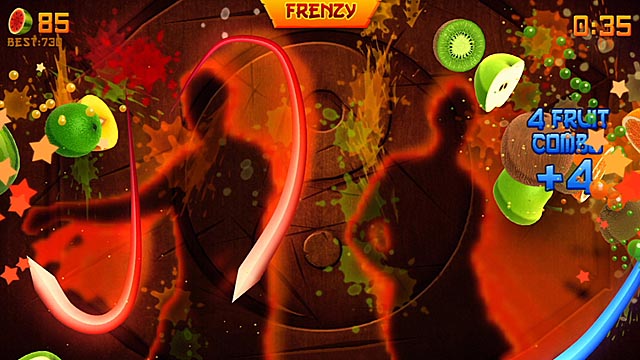 Whether your target is a insurgent general spearheading a coup in a banana republic or an actual, potassium-filled banana, this week's new releases should serve up a tidy plate of foes. Although releases for Sony's platforms seem to spare, the company is poised to to remedy this situation, with the announcement of PSN Play.
360
Fruit Ninja Kinect
Sniper: Ghost Warrior (Extended Edition)
PS3
No releases
Wii
No releases
3DS
e-Shop releases listed on Thursday
DS
Picture Puzzle Collection
Puzzler World 2
Spy Kids: All the Time in the World
The Mysterious Case of Dr. Jekyll & Mr. Hyde
Touch N Play Collection
Zoonies: Escape from Makatu (DSiWare)
PSP
PSN releases listed on Tuesday
PC
New Star Soccer 5
DesertEagle's Pick: So far, the Kinect has proved to be a frustratingly unresponsive piece of hardware, requiring repositioning and recalibration with almost any title which looks at my whole body. As Child of Eden has shown, the unit can track arms capably, lending hope that Fruit Ninja Kinect will offer a workout exhausting enough to wash away any pent-up frustrations created by the peripheral.
BlueSwim's Pick: Upon looking at this week's releases, I believe that the pick of the week is whatever you were playing last week. For me, that's Super Godzilla on the SNES (which you'll be hearing more about soon enough). Unless Nintendo amazes with its 3DS Virtual Console release(s), save your cash for next week.