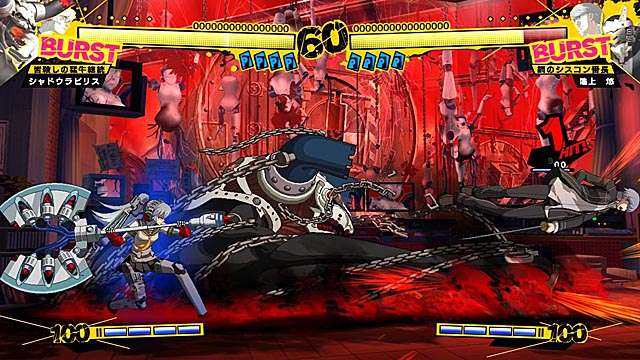 With the dogs days of summer upon us, the next seven days offer only a scant number of retail releases, with Atlus' Persona 4 Arena being the most notable. However, on the digital front things are are bit more varied with Hybrid, a exceedingly secretive third-person shooter from consistently creative developer 5th Cell and Commando: Steel Disaster, a portable title which draws undeniably inspiration from the Metal Slug series.
360
Hybrid (XBLA, $15.00)
Persona 4 Arena
PS3
Persona 4 Arena
Sounds Shapes (PSN, $14.99, 11.99 PS+)
3DS
Commando: Steel Disaster (eShop, $7.99)
Touch Battle Tank 3D (eShop, $4.99)
DS
Commando: Steel Disaster (DSiWare, $7.99)
Vita
Sounds Shapes (PSN, $14.99, 11.99 PS+)
PC
Deponia
Hero Academy (Steam)
Legends of Pegasus
Symphony (Steam, $7.99)
The Amazing Spider-Man
DesertEagle's Pick: It seems for every solid fighter that culls combatants from a separate IP, there's a handful of other titles (anyone remember Star Wars: Masters of Teräs Käsi o Golden Axe: The Duel) that are little more that quick cash-in with broken mechanics. After playing Persona 4 Arena at E3, I can safely say that the game falls into the first camp. While the thirteen-character roster might seem slightly diminutive, it's clear that developer Arc System Works (the Guilty Gear and BlazBlue series) emphasized pugilistic polish over having a profusion of janky demon summoners. With nuances such as Burst Gauges, SP Gauges, and Reversal Actions, expect Arc's typical technical interpretation of fighting, albeit with familiar faces such as Yu Narukami and Aigis. The only thing that's missing is a tag mode integrating Persona 3 and 4's social link element. Maybe for the inevitable sequel.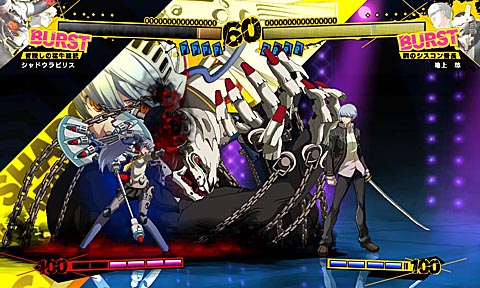 Samurage's Pick: Stack me up on Robert's team. Though I'm not a heavy hitter when it comes to the Persona series, my hands on at E3 thoroughly impressed me. In addition to Robert's pros(e) about the game, I loved the environmental effects that took place in the background. Effects like pages in classroom books whipping about when players whiz by, or TV screens flickering to life when fighting in a studio setting really pulled me into the atmosphere. If you're into fighting games, this game is definitely worth weighing in for.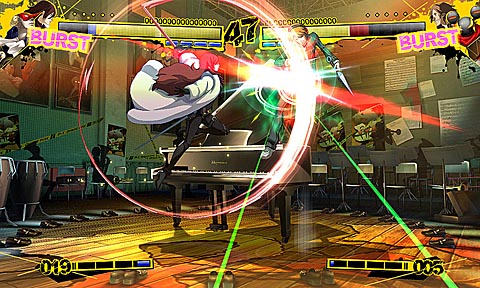 BlueSwim's Pick: Persona 4 Arena is the clear-cut winner this week. Arc System Works' newest baby debuted to massive week-one sales numbers in Japan; outselling the launches of the first two versions of Street Fighter IV, the first two versions of BlazBlue, and Tekken 6. Like any self-respecting Persona game, Persona 4 Arena sports an epic (for a fighting game) 20-30 hour story mode that should keep single players busy for a while. No matter what kind of fighting game player you are, I fully expect P4 A to earn its keep.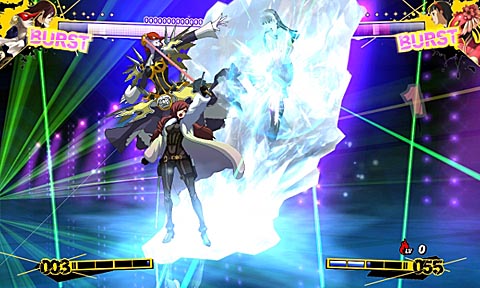 SeanNOLA's Pick: I was about to pick Persona 4 Arena as my cop-out answer. What we played of it at E3 seemed competent and fun, but my ambivalence toward the Shin Megami Tensei series keeps me from garnering more than a passing interest. Instead, I looked up trailers to my other options, and I have to say: Commando: Steel Disaster looks like it could be a real winner. Steel Disaster looks to be a tracing of the classic Metal Slug series, which to be perfectly honest, is all I really need to be happy. Plus, it's available for the DSi, so I can dust that puppy off!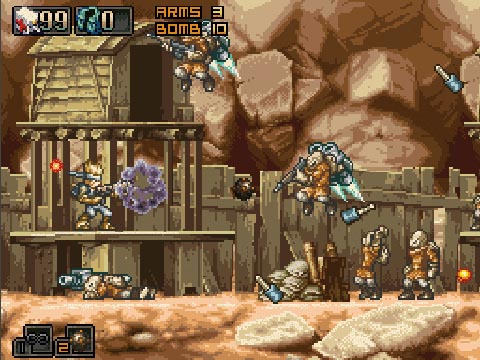 Jeremy LaMont's Pick: We can probably close the "launch window" on the PlayStation Vita with both snark AND a bit of sincerity next week when Sound Shapes (Queasy Games, PS3/PSV) is released on PSN. The geometrically-inclined platformer will combine the work of musicians like Beck and Jim Guthrie, art studio Pyramid Attack, and game designer Jonathan Mak, in an attempt to blend music and gameplay more completely than ever before.  Sound Shapes features a level editor, a lot of indie cred, and cross-platform play between the PS3 and Vita with a single purchase. Check out some videos at the PlayStation.Blog to learn more.