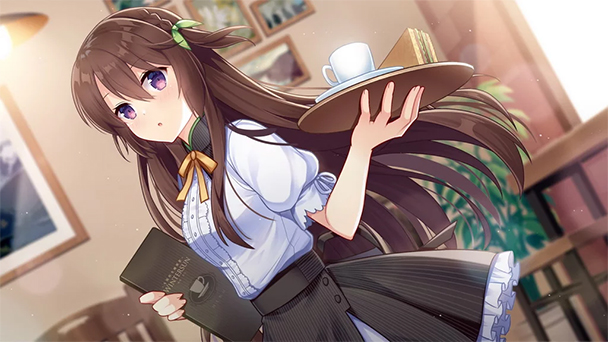 From new entries in the beloved Pokémon Snap and R-Type franchises, a new PS5 exclusive, and a remastering of 2004's Rome: Total War, there's a number of notables arriving this week. For Xbox owners, the emergence of Dragon Quest Builders 2 is pleasing surprise, especially for Game Pass subscribers who'll be able to assist villagers rebuild their residences on May 4th.
Image header: Snowdreams -lost in winter-, PC
PlayStation 4
Nongunz: Doppelganger Edition (digital, $TBA)
R-Type Final 2 (digital, $39.99)
Secret Neighbor (digital, $19.99)
The Colonists (digital, $29.99)
PlayStation 5
Returnal (physical & digital, $69.99)
Terminator: Resistance Enhanced (physical & digital, $49.99)
Switch
Angels with Scaly Wings (digital, $9.99)
At the Center of the World, AI Fight (digital, $3.00)
Battle Axe (digital, $29.99)
Before I Forget (digital, $7.99)
Big Rumble Boxing: Creed Champions (digital, $TBA)
Castaway Paradise (digital, $15.99)
Dull Grey (digital, $3.99)
Fly Together! (digital, $15.00)
Hoa (digital, $TBA)
Legend of Keepers: Career of a Dungeon Manager (digital, $15.99)
New Pokémon Snap (digital, $59.99)
R-Type Final 2 (digital, $39.99)
Reknum Cheri Dreamland (digital, $6.99)
Slinki (digital, $4.99)
Space Warrior (digital, $3.49)
Super Arcade Soccer 2021 (digital, $6.40)
Super Glitch Dash (digital, $6.99)
The Colonists (digital, $27.29)
Ultimate Custom Night (digital, $7.99)
Xbox One
Before I Forget (digital, $7.99)
Boris the Rocket (digital, $14.99)
Dragon Quest Builders 2 (digital, $49.99)
Dull Grey (digital, $3.99)
Protocol (digital, $16.79)
R-Type Final 2 (digital, $39.99)
The Colonists (digital, $29.99)
PC
Almighty: Kill Your Gods ($TBA)
Battle Axe ($25.29)
Distant Kingdoms ($TBA)
Farm Manager 2021 ($TBA)
Infinitode 2 – Infinite Tower Defense ($TBA)
Insurmountable ($17.99)
Legend of Keepers: Career of a Dungeon Manager ($17.99)
Predator: Hunting Grounds ($29.99)
R-Type Final 2 ($39.99)
Seek Girl VIII ($TBA)
Snowdreams -lost in winter- ($TBA)
Total War: Rome Remastered ($29.99)
Warpips ($9.59)
Rob's Pick: I loved Housemarque's previous efforts and would like to recommend Returnal, but that seventy-dollar price prohibits me. Yes, I know this might ruffle Matt's feathers, but I'm not fond of elevating game prices to help subsidize the price of hardware, which seems to be Sony's business model. Yes, it's challenging to put a price on mass-produced art. But ultimately, perceived value is determined by the audience, as I feel $70 for a game is pushing it. Over the last few years, I've found far more enjoyment and value in more reasonably priced doujin-developed games. Often, these don't seem excessively stretched out, delivering gratification and in perfectly-sized prices. In the process, they help weekend coders eke out extra income and diminutive publishers grow instead of lining the pockets of corporate investors.
But if you are looking for something to play on your console, I suggest taking a look at R-Type Final 2. I haven't received review code yet, which is worrisome this close to launch, but videos make this look like a worthwhile evolution of Irem's renowned horizontal shooter franchise. Returning designer Kazuma Kujo worked on R-Type Delta, R-Type Tactics and R-Type Final (as well as the delightfully titled R-Type Tactics II: Operation Bitter Chocolate), so this sequel is in capable hands. So far, footage of the game, running on Unreal Engine 4, appears promising, with plenty of elaborate weaponry and an ample supply of visual spectacle. I do hope the Giga Wave Cannon (complete with its 45 second charge cycle) makes a cameo.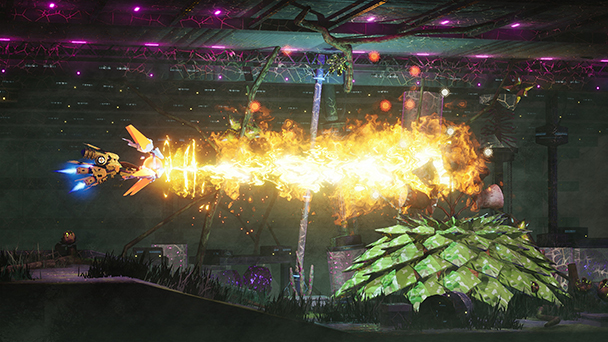 Matt S' pick (Editor, DigitallyDownloaded): Don't worry, Robert, unless you're a masochist of the highest order I wouldn't recommend anyone play Returnal anyway. It's the kind of game you want to love, but the game makes Dark Souls seem friendly, accessible, and reasonable, so the reality is most people just won't get much out of that thing.
For me, there are two games I am particularly looking forward to this week. The first is New Pokemon Snap. I love Pokemon, I love photography, and I have some powerfully strong nostalgia for the Nintendo 64 original. Pokemon Snap was one of those "forgotten" games by Nintendo that I've been aching to see make a return for a long time now, and that's finally happening. Add in the support that Nintendo and Fujifilm have implemented for a little pocket printer device (the Instax Link Mini), and I'm going to be in bliss carefully snapping shots of the 200 Pokemon and then printing out albums of them.
The second is a PC game. Yes, I'm actually going to be playing something on PC, willingly. Total War: Rome Remastered. Total War is a favourite of mine, and within that series, Rome was one of my favourites. I've always found the clandestine politics of Rome to be intriguing, and the military campaigns to be fascinating, and Total War did a great job of reflecting both. I'm looking forward to stepping back into that this week.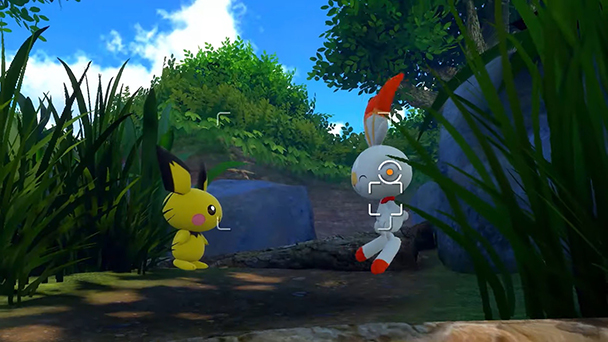 Ryan's Pick: I'm really going through some serious personal strife with wanting to play Returnal this week, but I just am not sure it's going to be the same experience I'm used to with brutal games. I mean I've said it before, but I love all From Software games, because they are frustrating and incredibly fun once you get good at them. Games that punish you even though you get good by completely wiping you back to zero when you die are rough. Roguelikes are like The Spider's Thread of video games, in that the progress and or stats they allow you to retain is that single thread that keeps you holding on. Without it, you're stuck in nightmaretown if there is a boss that you just can't seem to get past. The brutally difficult game loving masochist side of me is telling me I need to try this one, but in having to drop $70 hard to pick this one up knowing it's going to be a yell-down war hellride is a tough call. There's nothing worse than getting cheesed and then having to start at pure zero again.
R-Type Final 2 is going to be my pick for the week because I have been slowly picking up more shooters as of late and this series is so iconic for the genre. I find it interesting that they chose to build it in the Unreal Engine, but it should provide an interesting spin graphically for the game and will also be able to produce some impressive visuals. As a youth reading my EGM magazine, it was commonplace to see the iconic Dobkeratops throughout the pages so this game no doubt embodies much nostalgia for many gamers out there and is reason enough to pick up the game in my opinion. And there you have it! I realized I gave an entire paragraph above about a game I probably won't get, but I just have a lot to say about roguelikes and what can either make or break games in that genre.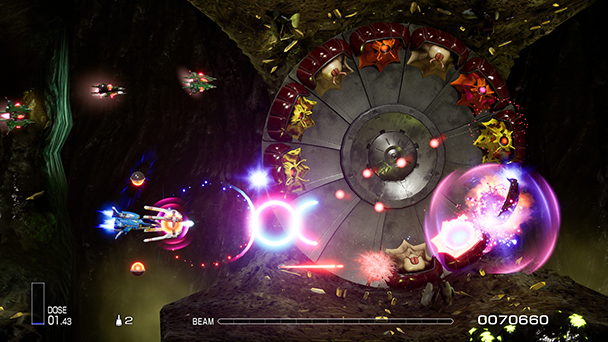 Matt C's pick (editor, Shindig): New Pokemon Snap is the obvious pick this week, being the long-awaited sequel to a beloved, if often overlooked, Nintendo 64 classic. A rail shooter given a non-violent spin and all the joy and fun of the Pokemon identity is always going to go down nicely, and with hundreds more Pokemon to draw from now, it should be a delightful adventure.
Keeping with the "delightful" theme is Hoa, a vibrant platformer that looks adorable beyond words. Drawing clear inspiration from the visual style of Studio Ghibli, its hand-painted art style, relaxed puzzles, and story about exploring the little wonders of the natural world look like they're going to be a joy to get lost in.
Like Ryan and Rob have already covered, R-Type Final 2 is looking like an excellent new entry in a series that's been confined mostly to remakes and re-releases for many years now. It's looking like it has everything a good shoot-'em-up should have and knowing Kazuma Kujo is back is a good sign. I do wonder what this naming style means for any future sequels, though …
And lastly (sorry, there are so many games this week, I can't choose), Dragon Quest Builders 2 is a must for any Xbox players who haven't had a chance to jump into it before. It's the best iteration of the block-building genre that Minecraft brought to life, laced through iconic Dragon Quest characters, creatures, art style, and music.