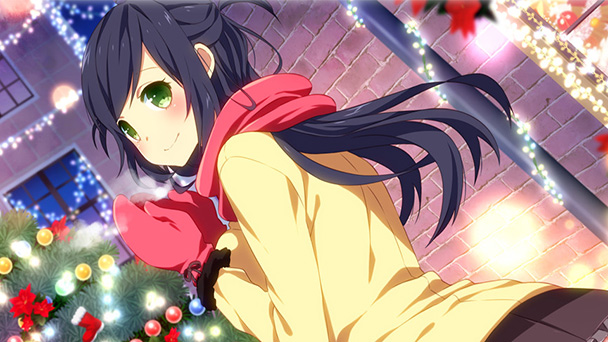 Late December is an odd time for gaming. With most of the showcase titles on store shelves and digital marketplaces, it's a time when curios emerge. This week, alongside the expected ports and sequels, are a 3DS and Wii U game. While we're not sure if either will earn many sales, at least Nintendo is allowing new titles on their storefront instead of closing the doors to publishers.
Header: Sakura Santa, Switch
PlayStation 4
Arcade Archives: Mirai Ninja (digital, $7.99)
Black Bird (digital, $13.99, $13.29 PS+)
Five Nights at Freddy's Security Breach (digital, $39.99)
Lacuna (digital, $TBA)
Moon: Remix RPG Adventure (digital, $18.99)
Record of Lodoss War: Deedlit in Wonder Labyrinth (digital, $24.99)
Switch
Aspire: Ina's Tale (digital, $12.99)
Carebotz (digital, $18.99)
Dinosaur Jigsaw Puzzles (digital, $14.99)
Forgotten Hill Disillusion (digital, $4.99)
Gardener's Path (digital, $4.99
Hashihime of the Old Book Town Append (digital, $55.47)
HIM & HER 3 (digital, $9.99)
Love Pop! (digital, $8.99)
Murder Diaries 3 – Santa's Trail of Blood (digital, $9.99)
OMNO (digital, $13.59)
Sakura Santa (digital, $9.99)
The Enigma Machine (digital, $7.99)
Trash Quest (digital, $9.99)
Wii U
RTO 3 (digital, $9.99)
Xbox One
Aspire: Ina's Tale (digital, $12.99)
Circus Pocus (digital, $4.99)
Lacuna (digital, $TBA)
Murder Diaries 3 – Santa's Trail of Blood (digital, $9.99)
Record of Lodoss War: Deedlit in Wonder Labyrinth (digital, $24.99)
The Gunk (digital, $24.99)
Trophy (digital, $TBA)
Winter Sports Games: 4K Edition (digital, $29.99)
3DS
Moonbound (digital, $4.99)
PC
Against ($TBA)
Aspire: Ina's Tale ($12.99)
Five Nights at Freddy's Security Breach ($39.99)
Kubifaktorium ($17.99)
Miss Neko 2 ($TBA)
Moon: Remix RPG Adventure ($17.09)
Quickie: A Love Hotel Story ($TBA)
Rewrite+ ($TBA)
Sky Fleet ($TBA)
The Crackpot Show ($TBA)
Trash Sailors ($17.99)
Wizardry: The Five Ordeals ($TBA)
Rob's Pick: Please forgive my peers. Perhaps they've had their limit of Metroidvania-style games. Or maybe they've grown tired of the kind of deliciously detailed environments that bring a tear to the eye of any weeb (well, Ryan is off the hook for mentioning Sakura Santa). But I'm completely eager for Team Ladybug's sophomore effort (following the terrific Touhou Luna Nights), Record of Lodoss War: Deedlit in Wonder Labyrinth.
Whether you favor pixel-perfect precision in your action games or merely like a bit of prog-rock to accompany your subterranean treks, this is a requisite purchase for my fellow Symphony of the Night fans. Sure, it's a bit on the short side and lacks meme-worthy campy dialog, but a succinct and earnest campaign can't be faulted.
Doubling down on the doujin front, check out Onion Game's Black Bird if you missed it on Switch or PC. Like Matt says, it's sepia-toned, vengeance filled romp that mixes social commentary and intense STG action. Need a stronger endorsement? Cave staff once live-streamed it on their Twitch channel. Onion's other title, Moon: Remix RPG Adventure offers an interesting trip back to 1997, but make sure that old-school traits like strict time limits and having a notepad nearby don't bother you too much. Still, undoing all the damage done by role-playing adventures to hapless creatures it not an idea you see often enough.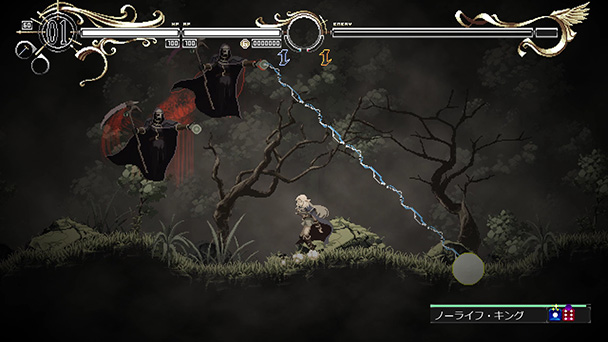 Matt R's pick (editor, Shindig): I think I have to pick RTO 3 this week, just for the sheer novelty of having a new Wii U game coming out as 2021 draws to a close. That's dedication, and you have to respect it.
PlayStation 4 players this week get to check out two of Onion Games' finest works, in Moon: Remix RPG Adventure and Black Bird. The former is a surreal parody of JRPGs originally made for PlayStation, that finally got its English debut on Switch last year—a mammoth localisation effort, given the linguistic peculiarities of the original, but one that turned out remarkably well. Black Bird, meanwhile, is a slick shoot-'em-up that plays like Fantasy Zone, but if Fantasy Zone dedicated its life to studying Marxism and the French Revolution. Let's just say that a shmup centered on a sickly, poverty-stricken girl who dies in the street while the wealthier pass with indifference, and who then gets reincarnated as a ever-growing black bird of vengeance to wage war on the powdered, coiffed upper classes… well, that's a game with a statement to make.
The re-release of a classic dungeon crawler is always something to celebrate, and that's what Wizardry: The Five Ordeals brings us. Originally released in Japan in 2006, it now makes its way to Steam in an early access form, with various improvements and new features like support for gamepad and custom portraits. It's only partially translated at this stage, with a functional but incomplete English UI but no translations yet for scenarios, monster and item names, etc, but the plan is to continue this work over the course of early access. That might be frustrating for non-Japanese speakers, but then again, isn't some degree of frustration part of the fun of Wizardry?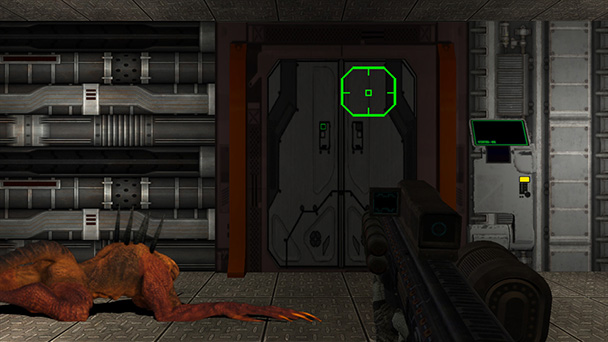 Ryan's Pick: As an avid DRPG fan, I'm going to have to suggest Wizardry: The Five Ordeals. While currently in its early access state the majority of the text is going to be in Japanese, if you are familiar with the series then I think you should be able to progress without too much difficulty. Also included in this version are high definition sprites and UI upgrades. With a bit more time on my hands this winter break I can definitely see myself investing some time in giving this a play. That's what the holidays are about, sitting in a dark room in front of a computer and yelling at chattering skeletons that abruptly appear on screen.
I can't let the week go by without also noting that there are quite a few visual novels also in the release schedule for the upcoming week, so if you are in need of a bit of moe this holiday season then do take a look. The Sakura series is releasing it's Sakura Santa game on both Steam and Switch, with plenty of light to intermediate holiday cheer in the form of fan service. Sekai Project's Rewrite+ is another visual novel which is a re-release with new content from its original release in 2016. Much like the Sakura series, expect some fan service in this one as well. I know I'll be shopping for visual novels this coming week with the Steam Winter Sale starting soon.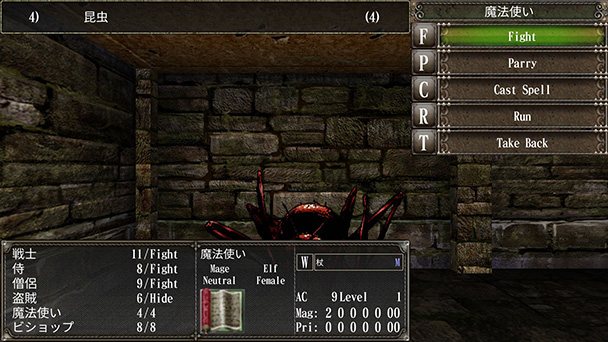 Matt S' pick (Editor, DigitallyDownloaded): Okay look, I hate to be that guy, but I'm going to say it: Quickie: A Love Hotel Story looks good. Or at least intriguing. It's a simulator in which you manage a love hotel (as in a hotel that hires rooms for a few hours at a time where people go to, well, "love"). It's very adult (don't even go to the Steam page if that's not your thing), but it also looks like it has some genuine depth to the management side of things, and it claims to be inspired by Persona. I have no idea how that works either but like I said. I'm intrigued.
I also echo the recommendations for the Wizardry thing. I've been playing Wizardry since before most of you were born. The series has certainly changed since those heady early days on the PC/NES, but the dungeon crawling formula has remained robust and enjoyable, and Wizardry: The Five Ordeals looks set to continue that. Be a little wary that the English localisation at launch is only going to be sporadic and updated as time allows, but the main thing – the user interface – will be in fully comprehensible to us from day one, and the promise of a streamlined crawler experience is the perfect foil to the complexity of some of the other crawlers that I played this year.