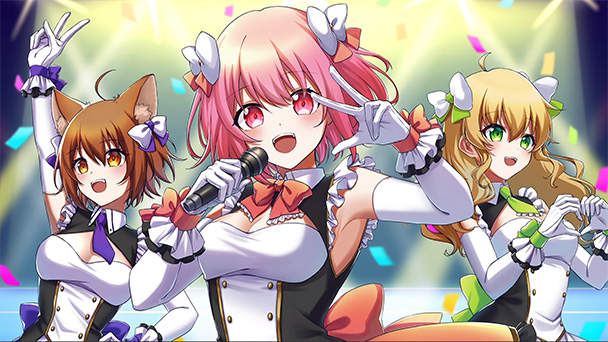 This week, Dead Cells gets DLC, Demon Gaze receives an enhanced re-release, and Super Pac-Man makes his way onto PlayStations. If none of those title titles interest you, Monster Hunter Rise makes it way onto PCs, with the lush spaces outside of Kamura Village offering a bit more leafiness.
Header: Idling Idol, PC
PlayStation 4
Arcade Archives: Super Pac-Man (digital, $7.99)
Dead Cells: The Queen & The Sea (DLC, $4.99)
Demon Gaze EXTRA (physical & digital, $59.99)
Switch
dweeMIXED: Thwee Pack (digital, $16.99)
Dual Souls: The Last Bearer (digital, $9.99)
Epic Dumpster Bear 2: He Who Bears Wins (digital, $4.99)
Faircroft's Antiques: The Forbidden Crypt Collector's Edition (digital, $9.99)
Heaven Dust 2 (digital, $13.49)
I Love Finding Cats! – Collector's Edition (digital, $9.99)
Justice Chronicles (digital, $13.49)
Star Balls (digital, $6.99)
Teamfight Manager (digital, $9.99)
Theatre of Sorrows (digital, $9.99)
Warshmallows (digital, $9.99)
Xbox One
Dead Cells: The Queen & The Sea (DLC, $4.99)
Super Sami Roll (digital, $14.99)
Sword of Elpisia (digital, $14.99)
PC
Beautiful Mystic Defenders ($6.29)
Brushlings Pale Moon ($19.99)
Dead Cells: The Queen and the Sea (DLC, $4.99)
Halluci-Sabbat of Koishi ($TBA)
Hexagourds ($6.99)
Idling Idol ($5.09)
Internet Cafe Simulator 2 ($TBA)
Many Buttons to Press ($3.59)
Monster Hunter Rise ($59.99)
Neko Ghost, Jump! ($TBA)
Resistance: The 8th Wave ($3.99)
Shiba Army ($4.79)
Succubus War ($TBA)
Tetris Fantasy ($TBA)
Three Kingdoms: The Journey ($TBA)
Rob's Pick: Growing up Capcom games were something special. From the moments of unexpected gratuitous violence in the otherwise wholesome NES port of Bionic Commando, the impassioned monster matches of Night Warriors: Darkstalkers' Revenge, to fighting through flak-filled skies of the 194X series, salient memories were formed. But when the once mighty publisher started farming out their franchises to other developers, quality took a perceptible dip. Luckily, the publisher/developer has seemed to learn from their transgressions with Resident Evil Village and Monster Hunter Rise helping to re-establish their pedigree.
So, if you missed the Switch release of Monster Hunter Rise, this week there's a chance to enjoy the game on PC. I thoroughly enjoyed the subtle changes to the game. Often long-running franchises grow more complicated with each iteration. Here, Capcom offers a welcoming invitation to new adventurers, with a thorough revamping of how movement is handled. Accompanying the returning feline-esque Palicoes are Palamutes, which can help soften the feeling of adversity that confronts solitary adventures. I also thoroughly enjoyed the appearance of Rise's new setting.
Two other titles deserve mention. Three Kingdoms: The Journey blends Chinese historical legend and deck-based play, two things I greatly appreciate. Likewise, I've been following the development of Neko Ghost, Jump! and can't wait to play Burgos Games' charming-looking, perspective switching, platformer.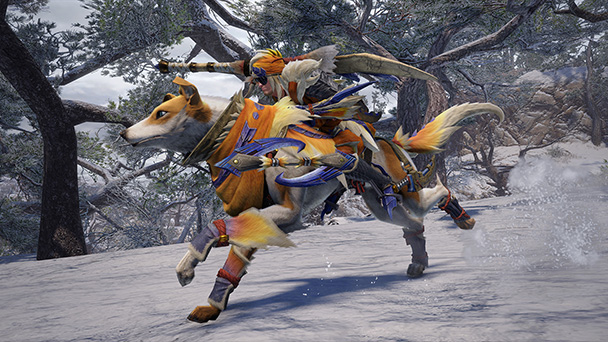 Matt S' pick (Editor, DigitallyDownloaded): Theatre of Sorrows could be alright. I like my Lovecraftian cosmic horror, and I do like a good roguelike. I'm not sure just how well they'll come together, but as it is that time of year where there's not a whole lot to play, I'll give it a shake and see how it turns out.
The big one I'll play this week, however, is Demon Gaze Extra. It's a dungeon crawler by Experience Inc, the one and same developer behind the brilliant Undernauts and Stranger of Sword City, and while Demon Gaze Extra is just a re-release of an existing Vita game, it is very worthy in its own right. It's got a much heavier anime and fan service bent than Undernauts, but it has all of the qualities that we love of Experience Inc – incredible art production values, taut and clean dungeon crawling mechanics, and a decent, but not overwhelming, challenge.
Finally, I'll mention Succubus War for a second. Not because I want to play it or it looks good (I don't, and it doesn't), but I wish these purveyors of sex-themed games could produce quality sometimes. Imagine a thing like Eiyuu Senki, only between heaven and hell and with succubi leading the various armies of hell? It could have been incredible. But instead, this is some kind of memory card game. Blergh. Here's hoping 2022 is a year where we get more adult games that are actually interesting to play.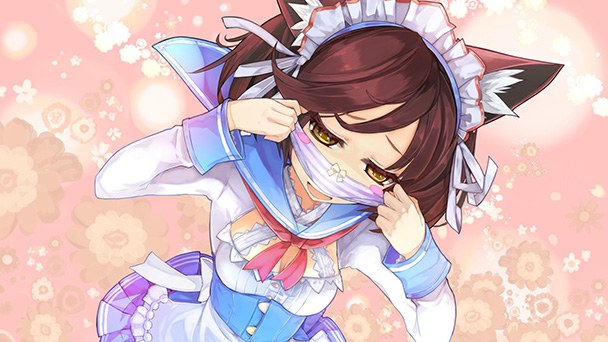 Ryan's Pick: I've proclaimed my love of Dead Cells multiple times in my weekly picks and I shall do so again this week with the release of the latest DLC Dead Cells: The Queen and the Sea. Out of all the roguelikes I've played I like this one the best, simply because of how punishing it can be, but at the same time how it rewards smart playing. I also haven't fully figured out how to clear 2BC no matter how hard I've tried, but I think it's a matter of strategy. I see a lot of clears with those using shields, so I'll have to broaden my repertoire. And more importantly I need to get good. I need to press 'f' to get good.
The latest DLC enables you to choose a different path from the current biomes in the game and looks pretty intense. From what I have seen the Lighthouse biome looks especially brutal, with enemies constantly attempting to flay you as you ascend the tower. I really had fun playing the previous DLCs, and I even spent a few runs trying to unlock both of the boss weapons from The Bad Seed DLC because of how cool it looked to dual-wield bug legs aka Scythe Claws. The Reddit community equally has some spectacular videos on boss runs and different seeds for the game, so it's definitely worth checking that out if you enjoy the game.
Lastly, I'd be lying if I said I wasn't going to be playing Genshin Impact with patch 2.4 hitting today. I'll be waiting until later this month to pull on the banners, but I definitely will be going for Ganyu and Zhongli. Fingers crossed that the old gods of RNG take pity on me.