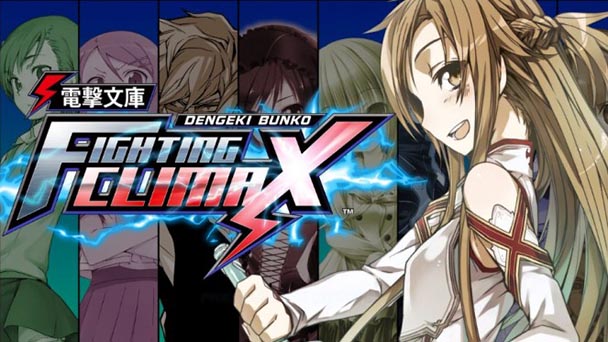 Skepticism toward a fighting game with characters culled from other genres and mediums is perfectly natural. For every praiseworthy effort like Persona 4 Arena Ultimax, there seems to be an equal number of mediocre cash-ins like J-Stars Victory Vs.+ Fortunately, the recent release of Dengeki Bunko: Fighting Climax for the PlayStation 3 and PS Vita in an example of cross-over handled competently. Rooted in rudimentary, but refined, fighting tenets, the title may not have the sophistication to win favor with tournament hosts, but offers an engaging outlet that'll please fans of the source material.
Fighting Climax's clashes are engrained in combat convention, employing a three button system to initiate light, medium, and heavy strikes. Before the start of each match, players select from a roster of fourteen fighters, as well as a pool of twenty-one non-playable assistants. During play, a press of the 'X" button sends the supporting partner into the fray, typically wreaking havoc on your opponent for a few seconds as they execute one of either two moves. Following their appearance, assistants resume their off-screen position, waiting out the duration of a cool-down timer.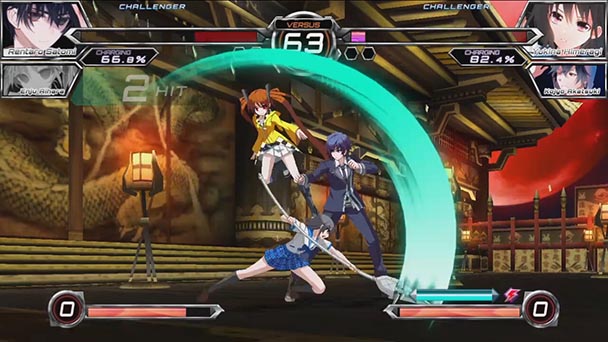 In execution, Climax is an exceedingly friendly title for fighting newcomers. Although the game's Training Mode acts as more of an antonymous arena rather than a succession of guided lessons, the mechanics are extremely easy to pick up. Character commands draw from a constricted set of quarter-circles and double-taps, ensuring accessibility and making the transition to other fighters remarkably easy. The game's showcase strikes, called Climax Arts are initiated the same way for all combatants, with a half-circle and two button presses delivering a devastating attack that accompanies by a bit of comical spectacle.
This accessibility means that even apprentices of antagonism will be summoning ten-hit combos without even peeking at the in-game command list for each character. Dig in, practice a bit more, and you'll double that number, discovering chain combinations that will have you looking like a seasoned pro. Pleasingly, Fighting Climax's noob-friendliness doesn't mean it's without nuance. As such, players can expect the rudiments of any contemporary fighter, with dashes, back dashes, two levels of jumping, and cancels elevating the action.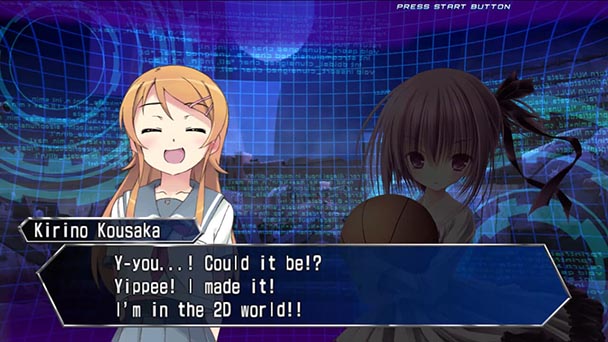 While transitioning from one character to another might be easy for players, that doesn't mean Fighting Climax is perfectly balanced. Reach seems perceivably uneven, with some combatants having an arsenal that's well suited for controlling space. This seems to be validated during online matches, where a subset of the game's roster served as the dominant character selections. On the upside, online completions revealed the quality of the game's netcode, with only a minimal amount of lag sullying skirmishes.
But given the game's collection of luminaries, it's also possible that players were sticking with their favorites. Considering there was a time when it was almost inconvincible for a Japanese game with a collection of niche IPs to make it stateside, seeing games like Dengeki Bunko: Fighting Climax make the transition represent a remarkable advancement that's destined to delight otaku. Certainly, they'll relish being able to control characters from the Dengeki Bunko imprint. While united under the umbrella of light novels, many will spark recognition from their anime adaptations, whether it's Ground Control to Psychoelectric Girl, Toradora!, Sword Art Online, or The Devil is a Part-Timer!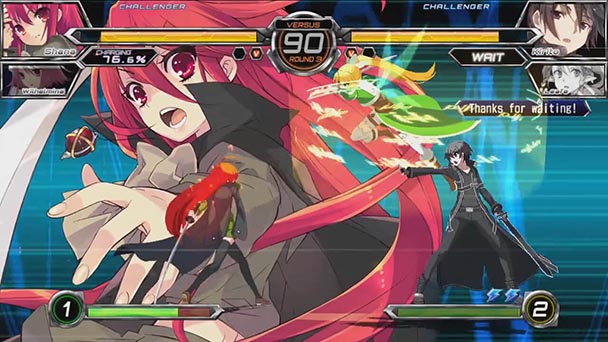 Players with even a passing knowledge of these series' will surely appreciate Fighting Climax's roster. From pugilism with Toradora!'s Palmtop Tiger, Valkyria Chronicles' Selvaria Bles or Virtua Fighter's Akira Yuki the Q-score is impressive, which a solid segment of Fighting Climax's enjoyment stemming from being able to control these characters in a fighting game. While the title's arcade mode offers the same comical cross-IP conversations as the coin-op cabinet, this version of Fighting Climax also offers Dream Duel. Here, the game offered extended interactions between disconnected fictions, offering the type of indulgence that fueled Project X Zone toward fandom.
Wisely, the game's respects fastidious its source material. From animations that have Oreimo's clandestine otaku, Kirino Kosaka humbling opponents with a giant UFO catcher to dialog delivered from most of the original voice actors, Dengeki Bunko: Fighting Climax conveys few compromises. Aficionadas will likely be thrilled by the game's collection of unlockables; beyond the requisite character color swaps and titles for multiplayer identification, there's also a contenting collection of art and even artist autographs.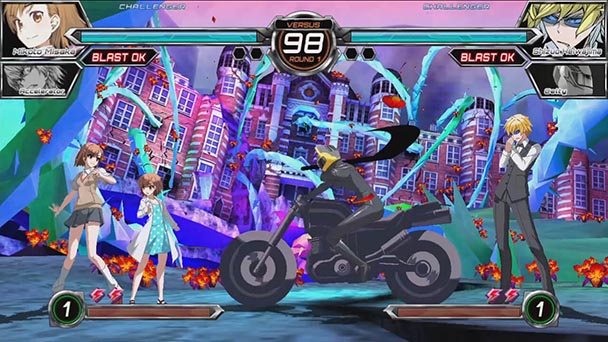 Fighting Climax runs at a fluid pace on both platforms, with only a decisecond of slowdown occurring when both player simultaneously execute top-tier attacks. While a tiny bit of artifacting can be spotted on the Vita, given the diminutive screen size, it's scarcely noticeable. More conspicuous is the gorgeousness in both animation and background. With the former, it's pleasurable to see protagonists execute comical moves that are consistent with their character. For the latter, seeing high-fidelity backdrops garnered from a number of beloved SEGA games is poised to please. Likewise, the game's soundtrack offers an impeccable remixed of treasure themes interspersed with new music and instrumentation, offering nostalgia with monotony.
Obviously, a certain amount of appreciation for Dengeki Bunko: Fighting Climax stems from your familiarity with the source material. Players who can distinguish at least half the cast will glean a significant amount of enjoyment from the game. With that said, strip away every last reference to Dengeki Bunko, and the game still possesses a wealth of playability- especially for players who haven't spent the last quarter-century turning quarter circles.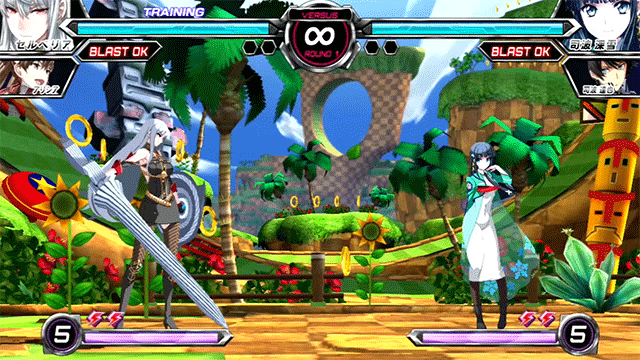 Dengeki Bunko: Fighting Climax was played on the PS3 and PS Vita with review code provided by the publisher.
Dengeki Bunko: Fighting Climax
Platform: PlayStation 3 and PS Vita
Developer: Ecole Software, French Bread
Publisher: SEGA
Release date: October 6th, 2015
Price: $39.99 PS3, $29.99 PS Vita available via PSN or retail
Review Overview
Summary : Although Dengeki Bunko: Fighting Climax's fundamental appeal is found in its cast of playables and support characters, the game's mechanics have nearly enough quality and quirk to nurture universal appeal.