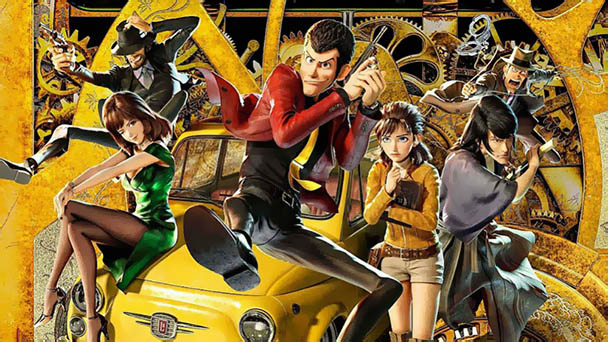 Several times during Lupin III: The First's succinct ninety-three minute running time, protagonist Arsène Lupin III warns against half-hearted thievery. Largely, that kind of complete commitment to craft has been heeded by the talent who have brought Katō "Monkey Punch" Kazuhiko's beloved manga to screen. From Miyazaki's film debut with 1979's The Castle of Cagliostro to Yamamoto Sato and Okada Mari's Lupin the Third: The Woman Called Fujiko Mine, the gentleman thief has received multiple first-rate adaptations. Pleasingly, each work offered a divergent interpretation of Lupin and his familiar crew.
With Lupin III: The First, director Yamazaki Takashi (Space Battleship Yamato, Stand by Me Doraemon) adopts a Disney/Pixar approach. That's not just referring to the property's inaugural 3D CG outing. It's also the dual-pronged storytelling approach intended to charm audiences of different ages. As such, this is a family-friendly film, that minimizes most of the suggestiveness found in the source material.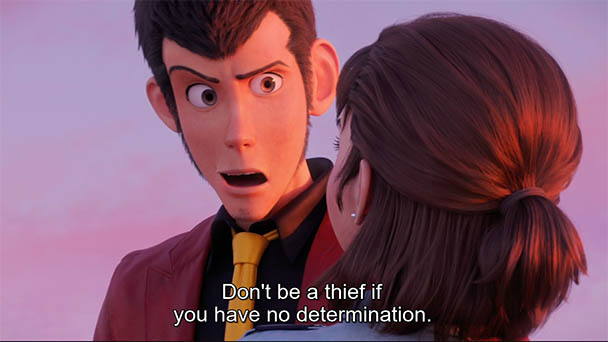 For adults, the film's globe-trotting adventure references both Cagliostro as well as the Indiana Jones films. With narrow getaways from fanatical Nazis in seaplanes to puzzle-like artifacts that divulge the locations of treasures, grown-ups should appreciate The First's rollicking adventure. There aren't a lot of modern films about perpetually jovial, ever-elusive cat burglars. As such, Lupin's jazzy antics aren't just set in the 60s, but feel like a film from the era.
If you grew up watching Lupin the Third Part II (which arrived Stateside in the '90s) or Cagliostro, an update to Ōno Yūji's iconic theme song will likely pluck the heartstrings. I probably shouldn't get all giddy when these familiar melodies signal the start of an action sequence, but this adaption is undeniably celebratory, with homage at regular intervals. Sure, Lupin's deceptive full-face masks feel a bit trite after overuse in properties that range from Scooby-Doo to the Mission Impossible films. But they are canon. For better or worse, The First isn't interested in deviating too far from form. That means heist sequences lack the sophistication that modern film viewers have come to expect.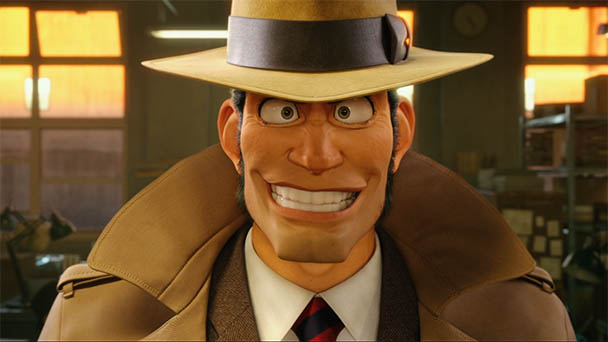 The screenplay (also written by Yamazaki) is persistently playful, and when scenes teasingly introduce characters like Jigen, Goemo, and Inspector Zenigata Koichi, The First can feel like reuniting with old friends. Although the film never gets quite as sexy as The Woman Called Fujiko Mine, it's not completely chaste either. Fortunately, these allusions to the manga won't be caught by the young ones.
Instead, children should appreciate the way the film renders its cast. The First depicts Lupin in all of his rubber-faced glory, offering comical smirks and madcap looks of bewilderment. The exaggeration of facial expressions aren't just comical, they make character's emotions easy to read. Even newcomers unfamiliar with Inspector Zenigata will be able to take one look at his bending posture and wild eyes and understand he's fixated on apprehending the thief.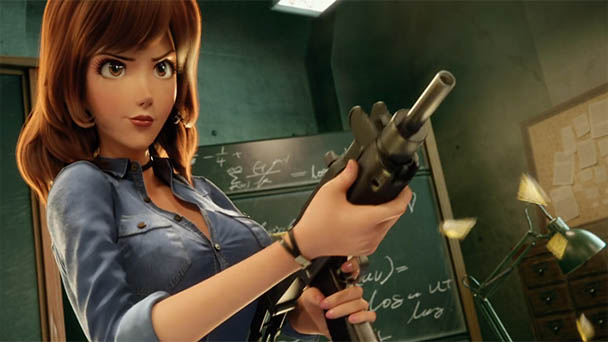 Unlike many modern films, The First's plot isn't needlessly convoluted. Sure, the action bounces around picturesque interpretations of Paris, Mexico, and Brazil. But wisely, it doesn't exhibit the triple- and quadruple crosses that might confuse kids or even adults. Motivations are consistently clear, while moralities (stealing is bad, but the Nazis are worse) are justified. Cleverly, a character named Laetitia isn't the typical damsel in distress in need of Lupin's aid. Instead, she's a powerful temporary team member, with talents that are invaluable to the team.
Both audiences will undoubtedly appreciate The First's direction, which heeds attention to setting. The film's early minutes is played out on Parisian rooftops (with assistance from French animators). Here, Yamazaki doesn't neglect the dizzying heights as Lupin and Laetitia scamper across the skyline. Seizing the advantage afforded by computer generated imagery, sequences often include high-perspective shots, providing context for the action. One sequence transitions from a aircraft resting on a barren desert to the entrance of a mountain cave, showcasing the kind of fluidity CG is adept at.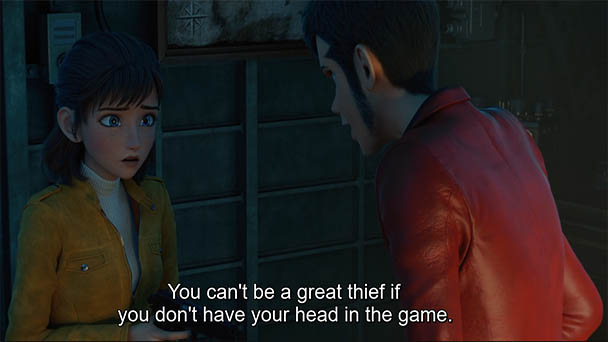 But when The First zooms in for close-ups, Lupin, Fujiko, Zenigata, and the others look a bit latexy, but there's enough detail to ensure they're not to be confused with toys. While some might miss the artistry of traditional hand-drawn cell animation, the film still dazzles in divergent ways. Occasionally, it's the detailed rendering of a stone statue that only visible for a few seconds of screen time. In other moments, it's the near-photorealism of a boat's wake, rendered with Pixar-esque meticulousness.
Beyond the main film, the Blu-ray offers about an hour and forty minutes of bonuses. Weighing in at one hour, the bulk of that is devotes to a reunion of the English voice cast, with Tony Oliver (Lupin III), Michelle Ruff (Fujiko), and Doug Erholtz (Inspector Zenigata) returning to their roles. Beyond a brief glimpse of the Yellow Carpet premiere of the film, there's also interviews with the director and Japanese voice cast, as well as an animation breakdown. While the latter is insightful and will be relished by fans, at eighteen minutes, it's also tragically short.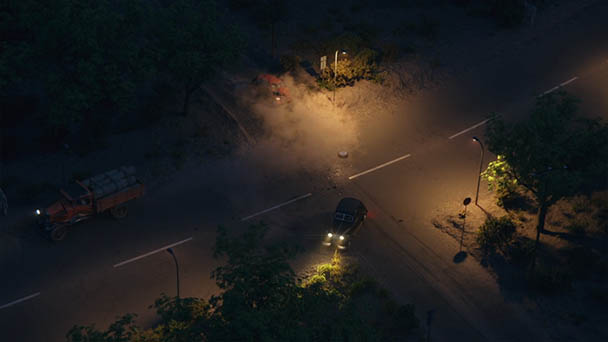 Flaunting breakneck car chases, incredulous disguises, and narrow escapes, Lupin III: The First delivers all of the essentials. While the property's 3D CG debut doesn't take many chances it's an idyllic generation bridge, poised to be enjoyed by both children and adults. Katō Kazuhiko longed to see his characters brought to life with computer-generated graphics. With The First, those aspirations are finally realized, hopefully introducing a new generation of global audiences to Monkey Punch's beloved hero.