Like their wired brethren, the Epos H3Pro Hybrid delivers some of the best sound in their price class. With discrete looks and a removable boom microphone, they can be worn publicly without embarrassment.  
Durability is an uncertainty when it comes to hardware reviews. Over the years, premium headsets from prominent manufacturers such as Turtle Beach and Astro have delivered positive impressions across the first week or two of evaluative usage. But over time, component failure eventually occurs. I've witnessed earpads discolor, unglue, and fray. Headbands have snapped in two after the review is published.
For wireless products like the Astro A50's, I've seen the internal batteries lose their charging capacity. Sadly, manufacturers often make user servicing needlessly difficult, forcing owners to utilize tools like spudgers and soldering irons. Knowing that most Bluetooth audio devices have a life span of a few years, I've always preferred wired devices.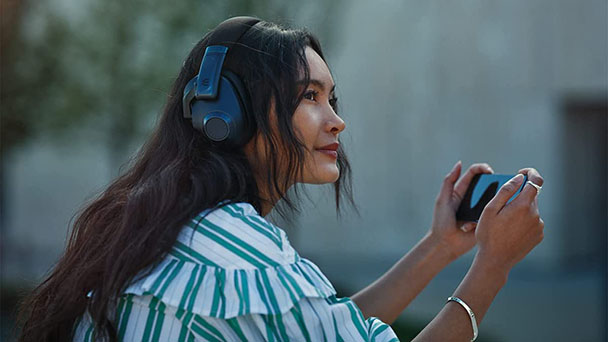 The Ethos of Epos
When I received the Epos H6Pro Open Acoustic Gaming Headset last October, I had found the holy grail of audio devices. Sure, as a wired device, it kept me tethered to my consoles. But not having to worry about things like charging the headset, managing pairing connections, and any kind of sonic dropouts, was worth the minor inconvenience.
But I truly loved the H6Pro for its sonic output, which performed above their price class. Whether it was the choral melodies of the main Halo theme or the synthesized timbres of a retro game, the Epos headset consistently delivered sharp audio with punchy bass and taut trembles. And across six months of daily usage on the way to work, the H6Pro's have held up extraordinary well.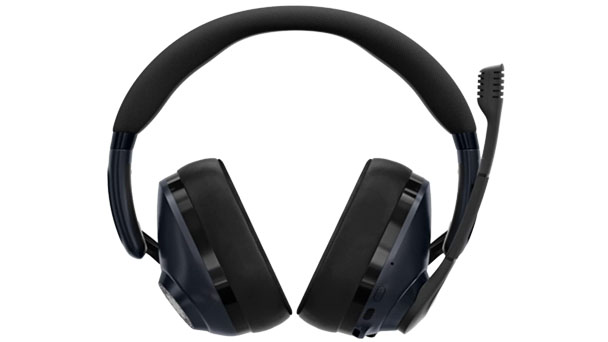 Connect via wire, USB dongle, or Bluetooth
With the H3Pro Hybrid, Epos brings its superior sound quality into a more versatile device. If you prefer lag-less, drop-out free audio, you can use the bundled audio cable to connect with any device that has a 3.5mm jack. But for the increasing number of tablets and phones that rely on Bluetooth audio or for users who merely crave a wire-free experience, the H3Pro Hybrid also extends Bluetooth functionality. Alternatively, there's a USB dongle in the box, which works great for wireless PC gaming. Whichever connection method you prefer, you'll be able to enjoy active noise control (ANC) to mute many unwelcome sounds.
While the H3Pro Hybrid is undoubtedly resourceful and comes with all the essential hardware for different connections, there's a few quirks associated with the premium-priced ($279) headset. For one, you'll have to turn the device on when using the included wired, 2.5mm to 3.5mm connection, even with ANC functionality off.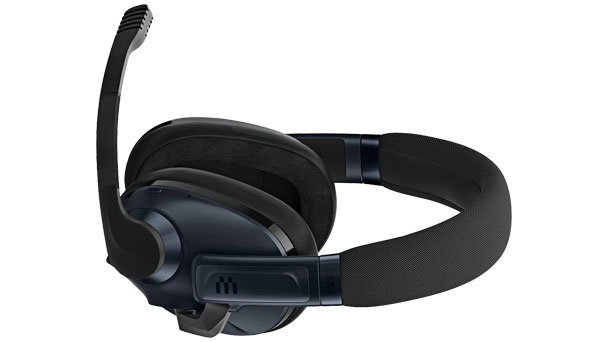 Drop the Mic to Go Stealth
On the upside, when using the included USB-C cable to connect to a computer, the headset is automatically charged. As such, if you want to take the H3Pro with you for your daily commute, the battery is ready to go. You can even quickly replace the boom microphone with an inconspicuous cover, which conceals the device's magnetic gripping mechanism. Unlike most gaudy peripherals, I was able to use the H3Pros on my train rides to and from work and no one seemed to notice it was a gaming headset.
And save for a very small scuff on the glossy ring outside the ear cup, the Epos H3Pro Hybrid withstood some aggressive transport. Typically, I take fastidious care of my own electronics. But when testing, I treat less with much less care, to see if the strain of rigorous use shows any signs of weakness. At least once, they were dropped while housing inside a backpack. But after two weeks, they stood up definitely at my deliberate mistreatment, echoing the impressive build quality of the H6Pros. While some of the components are similar, I did notice the H3Pro have slightly different band arms. They are thinner, but just as durable as their predecessor. Otherwise, the main differences are cosmetic, with a textured headband and earcups that flaunt a bit a faux-leather on the outside. Should components loss or failure occur, Epos offers replacement parts. But like almost all Bluetooth headsets, the battery isn't intended to be serviced by consumers.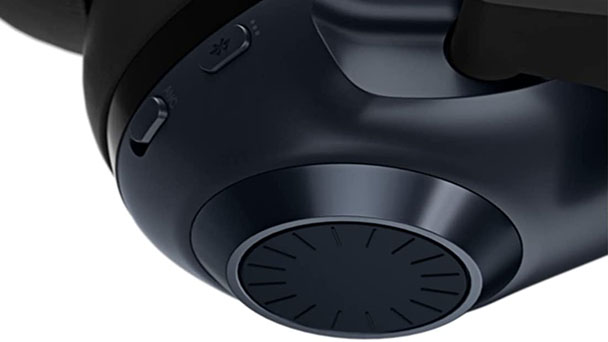 Hardware? Impeccable. Software? Flawed.
The only other concerning issue is connectivity with the Epos Connect app. While the headset quickly paired with a both an iPhone and Android mobile for playing music, both Epos apps couldn't find the H3Pro. Looking at the reviews for the companion app that seems to be a common issue and is contributing to abysmal average user ratings (currently 1.6 on iOS and 1.7 on Android). On PC, things fare a bit better. The Epos Gaming Suite offers amenities like Surround Sound 7.1, button customization, as well as the ability to tweak gain, noise gate levels, and reverb for recording or playback.
For people who own a combination of devices, the versatility of the H3Pro Hybrid shines. Plugging the headset into a Dual Sense for Returnal brough clarity to the haunting, often dissonant soundtrack. Unlike most generic gaming headsets, the subtle audio clues were particularly pronounced. With Xbox Series X, the device plugs into the controller similarly. Unsurprisingly, the aural quality is just as great hear, with the crack of a bat in MLB The Show 22 being particularly satisfying while the announcer seems to be speaking over an actual stadium sound system. Like the H6Pro, the H3Pro Hybrid especially shines with retro games. The noise register of the Atari 2600 sounded satisfyingly sharp, while Yukio Kaneoka's opening strains in Donkey Kong seems far less tinny and more like a synthesized interpretation of Grand Wurlitzer. Much like the H6Pros, I was motivated to revisit my favorite classic games, marveling at the labor of last millennium's sound chips.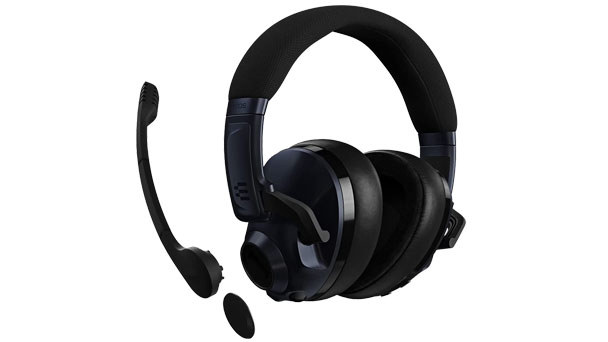 Battery Life That Lives Up to the Claims
Given the versality of the H3Pro Hybrid, it's not surprising that battery life durations varied across testing. The device can juggle two simultaneous connects and while synched with Bluetooth and the 2.4GHz dongle, the headset performed for just under thirty hours. Of course, that's with ANC off. When noise cancelling is activated, you can expect about two-thirds of that figure.
And noise environments are where the headset shines. With a closed-back, over-ear design, the Epos dampens ambient noise about 30 decibels. With ANC activated you get about an additional 15 decibels. Rising down the freeway in a commuter bus, the H3Pro Hybrid tamed the noisy engine, extending an pampering pocket of tranquility.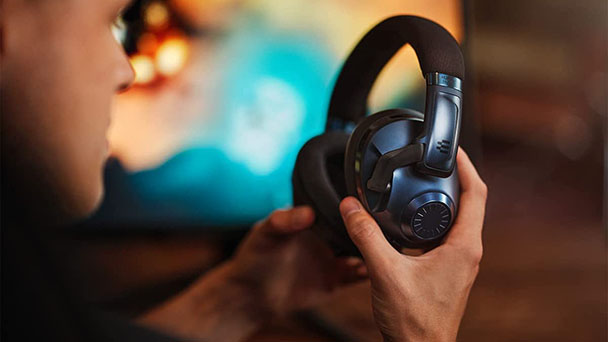 Conclusion
Undoubtedly, the H3Pros one of the best sounding and most versatile gaming headsets in its price class. If Epos can remedy issues with the companion app, they'd have a near seamless user experience, that provides consummate sound quality, uncompromised functionality, and a build quality that can handle day-to-day abuse. It would be great to see Epos resist industry practice and make the internal battery easily replaced.
Tech-Specs
Dimensions: 3.54 in. + 7.20 in. + 6.93 in. (H)
Earpad size: 2.95 in. + 4.09 in. + 0.83 in.
Headset weight: 11 ounces
Charging Time: 2 hours
Total harmonic distortion: 0.35%
Warranty: 2 years
Review Overview
Summary : Sure, $279 is a significant investment, but you're unlikely to find comparable audio fidelity and versatility elsewhere in this price range.