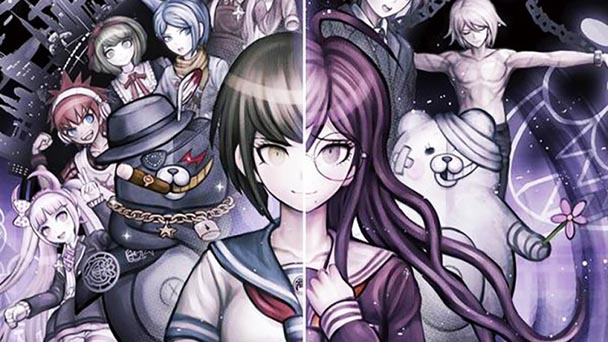 All too often gaming franchises can grow overly comfortable, churning out a procession of sequels that compliantly follow in the footsteps of their predecessor. Certainly, the Danganronpa series could have followed this prudent blueprint, with Kazutaka Kodaka and the team at Chunsoft offering a steady stream of delightfully dark whodunits. While both the inaugural title, Danganronpa: Trigger Happy Havoc and its follow-up, Goodbye Despair where firmly rooted in visual novel-style storytelling, the recent release of Danganronpa Another Episode: Ultra Despair Girls offers a transgressive turn for the franchise.
First, the apparent: Ultra Despair Girls abandons the traditional "2.5D Motion Graphics" style of the first two games, where flat characters interacted against pop-up book styled-environments. Instead, a third-person view is employed for the majority of the game, giving way to the occasional two-dimensional expositional sequence and overhead-based puzzle. The shift in perspective means that Ultra Despair Girls is a much livelier experience that its predecessors, with action sequences that recall the tense standoffs against Resident Evil 4's Los Ganados.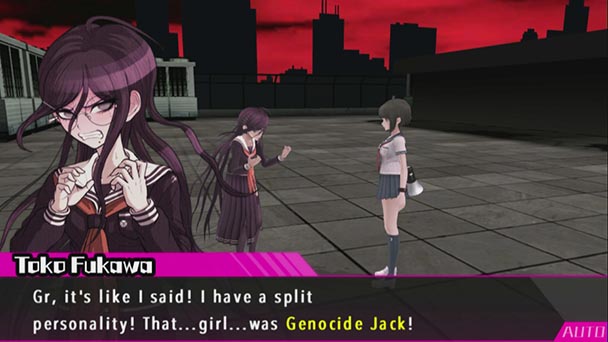 Now, the less obvious. As Another Episode takes places between the events of Trigger Happy Havoc and Goodbye Despair, players should ideally complete both games before tackling this game. Not only will spoilers from both titles be averted, but much of Ultra Despair Girls' enjoyment stems from the subtle foreshadowing of Despair's elements.
Knowledge of source material will also help players to grasp Ultra Despair Girls' capable characterization. Players take control of Komaru Naegi, the younger sister of Trigger Happy Havoc's main protagonist, Makoto Naegi. Having spent the better part of the year and a half locked up, Oldboy-style, inside in apartment building, Komaru is oblivious to recent events in the outside world. When a crazed Monokuma breaks down the door and attempts to kill her, the protagonist flees, finding the building overrun with bloody-thirsty animatronic bears. Before long, she runs into Toko Fukawa, the Ultimate Writing Prodigy from the first game- who switches to an alternate personality when she sees blood. Wisely, Toko is rendered a bit more sympathetically here, with the game slightly tempering her self-victimizing and anti-social demeanor.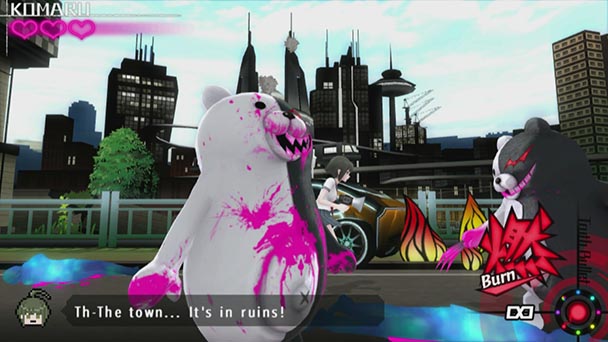 Intrigue swells from the relationship fostered between Naegi and Fukawa. Wisely, Ultra Despair Girls doesn't skip on the quantity or quality of conversation between the two girls, and observing the unlikely pair work toward a mutual goal echoes the enjoyment of watching a well-written buddy movie. Much like a film about mismatched partners, comedy occasionally ensues, especially when Toko self-triggers, using a stun gun to release Genocide Jack. Living up to moniker, Jack goes cat-shit crazy, killing any encroaching Monokuma with a pair of sharpened scissors while being immune to damage.
In execution, Genocide Jack is more than just dark comedic relief. Typically, Komaru is armed with a megaphone-like hacking gun, which sends out a variety of different projectiles (called "truth bullets") to subdue Monokuma and interact with the environment. Ammo type range from dance, which makes enemies shimmy senselessly, to a Move bullet that allows the protagonist to interact with distant objects. Naturally, as the game progresses, the situations become increasingly thorny, requiring players to deliberate on each dilemma as well as purchase power-ups to battle an escalating challenge level. But occasionally, you'll find yourself without ammo and short on optimism, making it an ideal time for Genocide Jack to play clean-up and save the day.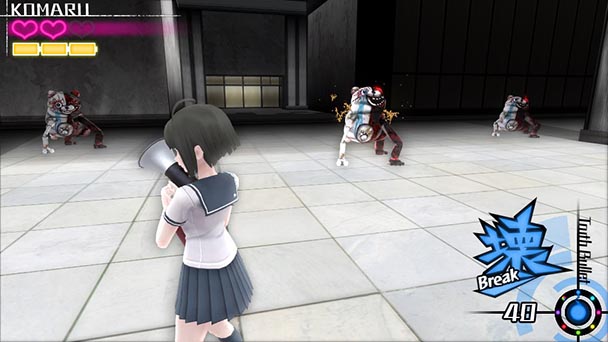 Essentially, these gratifying moments serve as a catharsis to Ultra Despair Girls sporadically dark story. While subverting the notion of childhood innocence is nothing new, driving a variety of works from Lord of the Flies to Larry Clark's Bully, it's a topic that's rarely been tackled in interactive form. Here, we learn reaction from players. When gamer witness the reason behind this plan, they'll likely experience another, even stronger emotional reaction. Deftly, the game rouses poignancy without ever feeling exploitative or overly manipulative, which is no small feat.
Given the impact that Ultra Despair Girls can have on players, it's discouraging to find a few faults with the experience. Much of the problem stems from the length of the campaign. At twenty hours, Another Episode loses momentum is places, feeling like its playtime was padded. Tedium can also set in from the homogeneity of the game's environments, with the three-dimensional milieus lacking the detail of Danganronpa's first two outings.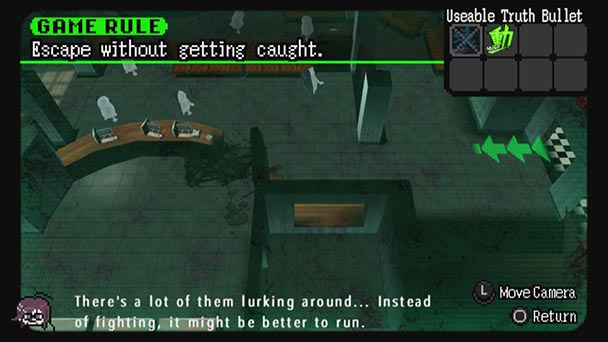 To a lesser extent, the game's puzzle bits can feel a bit forced. Sure, they're fun to play, tasking players with figuring out the ideal method of Monokuma reduction, using various types of ammunition. But they aren't cleanly tied to the overarching narrative, making them feel like an eleventh hour addition to diversify play. Visually, Another Episode is largely competent, although frame rate issues can impair aiming when the number of on-screen elements escalate. One sticking point is the lack of Japanese voice-over at launch, with those two value the original voice acting having to wait for a subsequent (and free) download.
Danganronpa Another Episode: Ultra Despair Girls should be commended for taking chances. Not only does the spin-off offer a radical shift in genres, but the game also tackles some sensitive issues with an unexpected amount of compassion. It'll be fascinating to see where Kazutaka Kodaka and company take Danganronpa and its intriguing cast of characters next.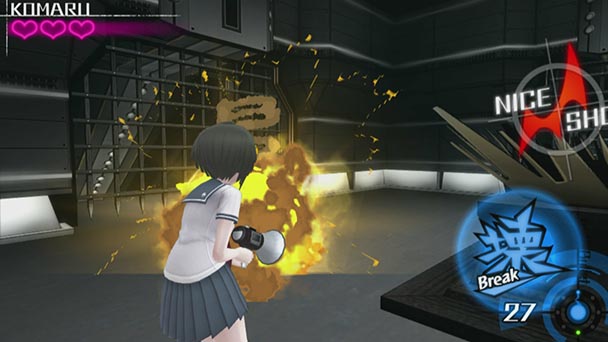 Danganronpa Another Episode: Ultra Despair Girls was reviewed on the Vita with review code provided by the publisher.
Danganronpa Another Episode: Ultra Despair Girls
Platform:
 PS Vita
Developer:
Spike Chunsoft
Publisher:
NIS America
Release date:
 September 1st (US)
Price:
 $39.99, retail or via PSN download
Language(s):
 English voice, Japanese voice available via download
ESRB:
 Mature
Review Overview
Summary : While a radical departure from previous entries, Danganronpa Another Episode: Ultra Despair Girls delivers the franchise's trademark dialog amidst fulfilling gunplay and puzzle elements.