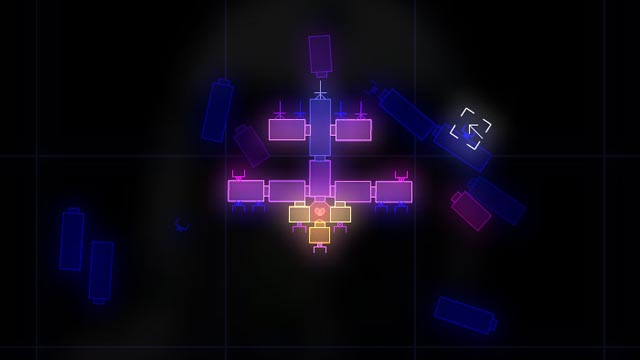 On the Tech-Gaming Podcast, I've occasionally mentioned the Captain Forever series of games, but I've struggled to describe it adequately. I even devoted an entire episode of the Rockin' Android Podcast to an interview with the creator, Farbs. I feel that even the site for the series itself doesn't immediately convey what the games are. This is intentional for the sake of immersion, but it's potentially confusing. I'm going to try to explain the series in a concise but informative way (pro bono, mind you). I love this series and I want people to know why it is worth their time and money.
What is the Captain Forever game series?
Captain Forever is a Flash browser-based series of free-roaming space shoot-'em-up games, built around an innovative and intuitive real-time ship customization mechanic. The creator goes by the name Farbs. Three of the four main games involve defeating randomly generated enemy ships, and using the mouse to drag remaining parts and weapons onto your own ship on the fly. This is how you make your ship more capable and it allows you to take on stronger enemies. You must also take physics into account, as improperly balancing part distribution can cause your ship to move in undesired ways. It's elements like this that make the series more methodical and tactical than the average shoot-'em-up. The games feature a retro yet detailed vector-graphics aesthetic, and a storyline built around both obsolete and fantastical technology. The first game in the series, simply titled Captain Forever, is free to play. A one-time fee of $20 USD gains access to all of the Captain Forever games currently available, as well as any future iterations. Some trailers and screenshots can be seen here.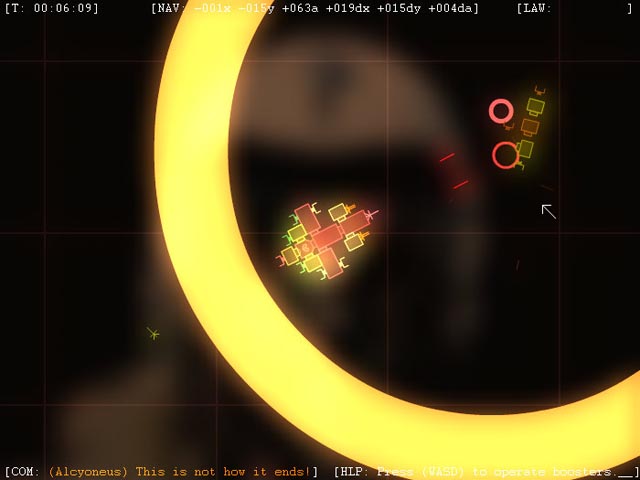 The games currently in the series are as follows (in order of date of release):
Captain Forever – The first game in the series, introducing drag-and-drop ship building and random ship generation. The game's storytelling and striking graphical style have become ever-present in the series. The first Captain Forever game is free to play.
Captain Successor – Most easily described as Captain Forever with more parts and weapons. The game also features new types of enemies and enhanced aesthetics.
Captain Impostor – A departure from the gameplay of the previous games with a notably different ship. You can now complete "clone" enemy ships, and the more enemy ships you've defeated, the stronger your cloned ship will be.
Captain Foraxian – A small spin-off game, of sorts, similar in gameplay to Galaxian. It does not feature ship customization.
Captain Jameson (currently in open alpha) – Returns to the ad hoc ship customization gameplay of the first two games, but includes new exploration elements. Different stations (such as oxygen and navigation stations) can be communicated with via a telnet-style interface when in radio range. However, most stations must be rescued from enemy ships, called "guardians", who are jamming the radio signals. Despite being in alpha, the game is already very playable.
Lovable Aussie developer, Farbs, has done a great job giving supporters continued one-of-a-kind gameplay. He needs support to keep this great series running. Please support Farbs and the Captain Forever series like I did. You'll get unparalleled game experiences at a ridiculously good value with more to come.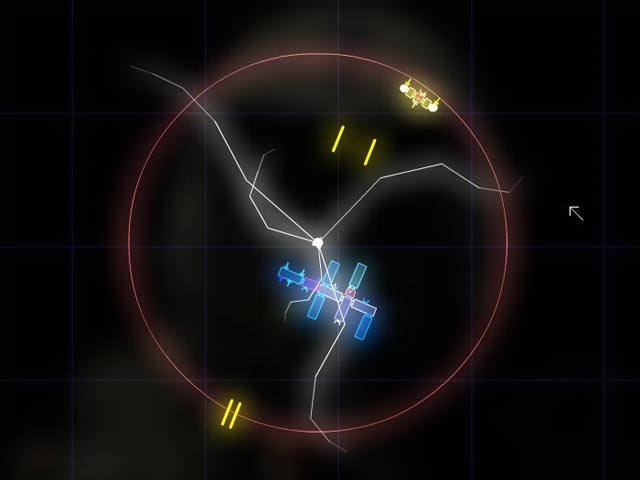 Bonus!: If you've watched the first Captain Forever game's trailer, called "10 GOTO 10", you may have noticed the hypnotically beautiful background music. It's "Bachish" by Andrew Leys and is free to download here.