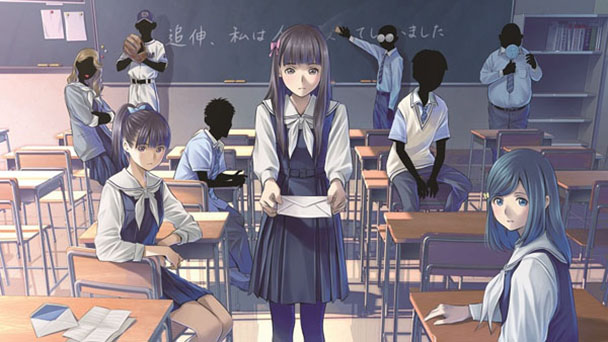 In Japan, the expression seichi junrei (literally translated as 'holy pilgrimage'), is becoming increasingly prevalent. Referring to the visitation of prominent locations across manga, anime, games, and visual novels, the term speaks just as much about the obsessiveness of otaku as it does about the pursuit of authenticity across this multitude of mediums. And if you've ever longed to experience Akihabara after playing Akiba's Trip: Undead & Undressed simulated version of Electric Town or walk along Chichibu Bridge like the Super Peace Busters did in Anohana: The Flower We Saw That Day, then you know the temptation can be near-irresistible.
Play through Root Letter, the inaugural release in Kadokawa's Game Mystery brand, and you'll likely be longing to take a trip to the Shimane Prefecture. Sure, the game opens with the requisite warning that depictions of the locations are wholly fictional, but once the narrative moves to the city of Matsue, you'll likely be investigating airfares and train ticket prices with just as much enthusiasm as you'll be questioning characters.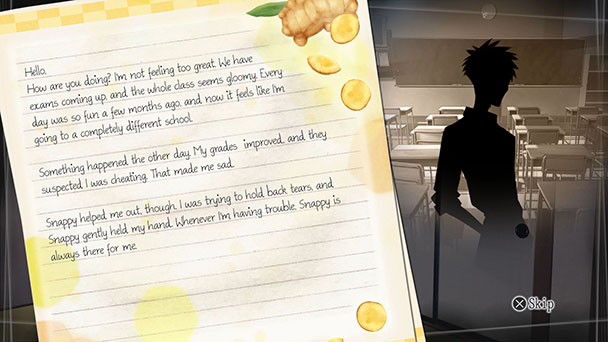 As Hayao Miyazaki and Mamoru Hosoda fans already know, there's a fascinating dialectic between Japan's pastoral and metropolitan areas. Whether in My Neighbor Totoro or Wolf Children, areas outside of the city often offer pensive throwbacks to tradition, whether it's the sense of wonder spurred by a sprawling bug-filled backyard or the tight-knit sense of community culled across Japan's countryside. As such, the rural has become shorthand for the innocence and simplicity of childhood, with efforts like Anohana using both time and place as a launching point for its trek into heart-wrenching sentiment.
Root Letter's journey from Tokyo to Matsue begins with a remarkably captivating impetus. As the thirty-year old protagonist looks around his apartment, he finds a stack of fifteen-year-old letters from a former pen-pal named Aya Fumino. Wondering how he lost contact with the young women- just as the two seemed to be growing closer, the lead character finds an unopened letter bearing no postmark. Reading the unearthed message proves disconcerting, as Aya seems to confess to a killing and explains that this note will be her last.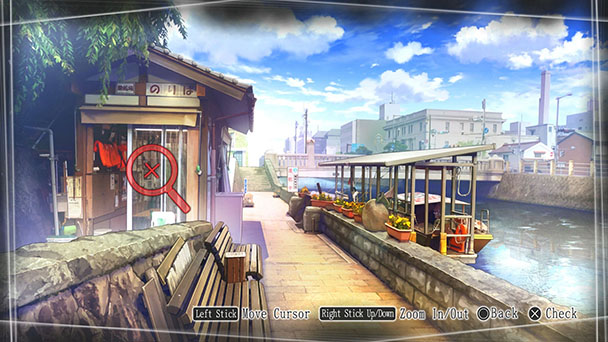 Intrigued by the discovery, the character sets off to uncover what actually transpired, with Aya's sequence of ten letters leading the amateur investigation. Undoubtedly, the inquiry is going to be an uphill battle. For one, the writings don't explicitly identify any of the classmates who might have a clue of Aya's whereabouts. Instead, each is referred to by spirited nicknames, with players need to find who exactly acquaintances like Bitch, Fatty, and Four Eyes actually are. Soon, the level of intrigue escalates further, with some classmates claiming that Aya died twenty-five years earlier. Still other explanations converge on the paranormal. Largely, it's a compelling journey that cultivates both suspense and a bit of humor throughout the duration of a ten-hour playthrough.
But discovering what became of Aya is only one part of Root Letter's journey. Once her classmates are discovered, absorption emerges from the unexpected trajectories of their lives. One sidestepped the shadow of a prodigious sibling, finding her own path to prominence. Another became tarnished by a family scandal, capsizing a life of comfort. One of the most interesting elements feels like an intricate character study, with success, tragedy, and finally, a third-act redemption. In keeping with Root Letter's ambitions of verisimilitude, one character is employed at a bakery based on a real-world shop. Like Danganronpa, it's Root Letter's back stories that are the unbilled star, each offering another insight into the human condition, with histories than range from tragedy to triumph. Certainly, players of a certain age will identify with the protagonist, who journey to the past invokes a surge of sentiment, with nostalgia giving way to the type of reflection expected for a thirty-year old.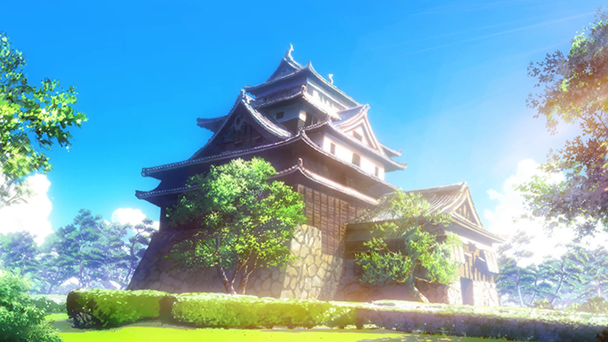 At times, Root Letter struggles with the tension between autonomy and linearity. Some of the best moments emerge from the game's contextualization of dialog trees. Instead of choosing from options that simulate real-time conversation, players select general topics when drafting their letters to Aya. Naturally, the slower, more formal style of letter writing influences the interchanges, offering expression that would feel out of place in a face-to-face setting. While brief, there's elegance found in the letters offering a wistful reminder of pre-internet communication. Aya's responses are equally as intriguing, offering replies that acknowledge your choices. Unsurprisingly, these factor into which of five endings players receive and pleasingly, players can jump right to these sections during replay. (Note: in order to receive the game's 'true ending' you'll have to play through more than once).
Less successful are Root Letter's other attempts at conveying agency. Although the game seems to permit players to helm the investigation into Aya's disappearance, actions are sporadically prohibited. While this helps players make forward progress, it also undermines the thrill of doing amateur detective work. Another issue stems from the game's MAX Mode mini-game. Attempting to simulate interrogation, players are prompted to stop a gauge on a desired interrogation subject. The problem is the meter moves erratically, which likely is way players can't fail out of these sequences; an incorrect response only delays proceedings. One final issue stems from the game's localization. Beyond a few grammatical errors, Root Letter occasionally feels redundant, with the game offering superfluous descriptions of statements uttered by the protagonist.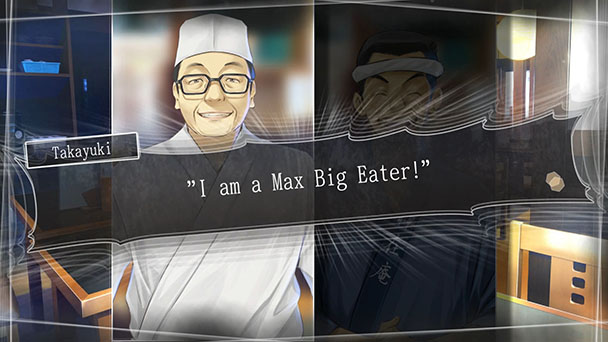 Aesthetically, Root Letter's art is refreshingly understated, separating the game from manga and anime-inspired works that employ a bold, broad style. This is especially evident during examination sequences, where players use a virtual magnifying glass to scrutinize the backdrop for bits of evidence. The title's soundtrack isn't quite as distinctive, offering a pleasing variety of musical styles, that offer a subtle complement to the on-screen examinations.
With so many visual novels focusing on high school, Root Letter draws distinction for its mature musing on nostalgia and lapsed friendships. Like the lost art of letter writing, it's both beautiful and nostalgia-inducing. Most remarkable is the subtle provocation, inducing travel to some of Japan's remote locales. Until you gather enough time and money for a extended trip, Root Letter provides a vicarious vacation, highlighted by mystery that keep your engaged across several playthroughs.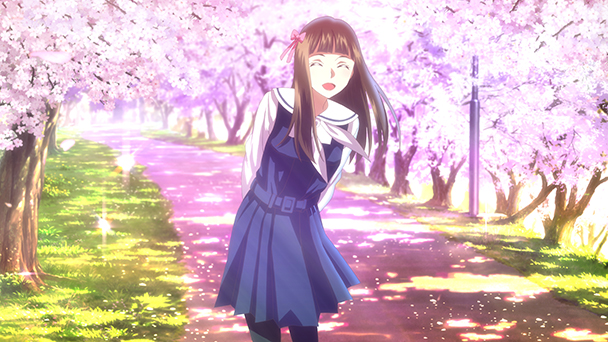 Root Letter was played on the PlayStation 4 and PS Vita with review code provided by the publisher.
Root Letter
Platform: PlayStation 4, PS Vita
Developer: Kadokawa Games
Publisher: PQube (NA and EU)
Release date: November 10th, 2016
Price: $59.99 via retail and PSN (PS4), $39.99 via retail and PSN (Vita)
Review Overview
Summary : While Root Letter's mini-games are a bit middling, that hardly mars the enjoyment of the first Kadokawa Game Mystery. Hopefully, the publisher's second effort will be every bit as appealing and attractive as its first.