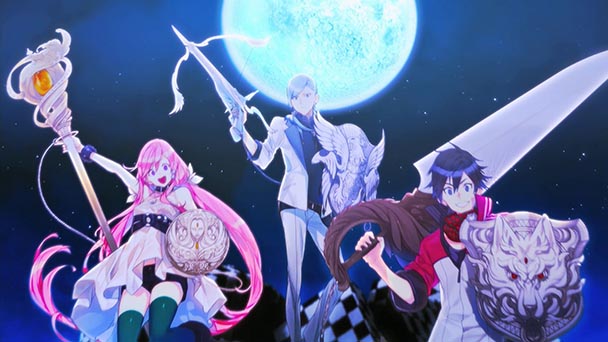 In Outliers, author Malcolm Gladwell popularized the 10,000 Hour Rule, which suggests that expertise emerges from "determined practice"- a system that continually pushes a skill set as much as possible. Gladwell's attributes the success of several notables to this method, from The Beatles' all-night concerts in Hamburg to Bill Gates spending the bulk of his teenage years to learning to code. Although the New Yorker contributor doesn't apply his theory to the fittingly named Experience Inc., certainly the output of this Hachiōji, Tokyo-based developer would be another archetypal example of unwavering determination.
Unlike some studios who fluidly shift among genres, Experience has focused solely on dungeon crawlers ever since the inaugural release of 2009's Generation Xth: Code Realize. Before that, a significant portion of Experience's coding personnel worked at Michaelsoft- where Motoya Ataka and his team had been crafting their own fascinating spin-offs from the Wizardry universe. Arguably, no other studio has dedicated so much energy to the exploration of labyrinthine hallways, resulting in a succession of engrossing titles like Demon Gaze and Stranger of Sword City.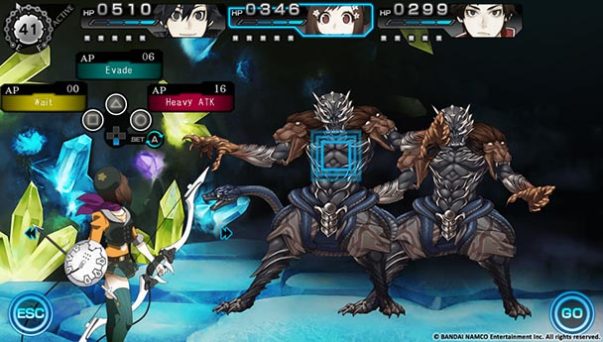 Although Experience has a steadfast grip on genre, the team has consistently shirked the releasing a succession of slight variants. Each game is unique- a feeling advanced by distinctive play mechanics and plotlines that are habitually at the forefront of the experience. The recent release of Ray Gigant for the PS Vita continues this trend, extending an idiosyncratic crawl that's poised to captivate players.
Much of the novelty stems from Experience willing to throw out fundamental tenets. Random battles are convention for the DRPG, but here combat only erupts in clearly delineated spaces. The design decision means combat plays a lesser role in party development, thereby getting rid of the traditional level grind. Although defeated enemies leave behind gems which can be used to augment your skill tree, Ray Gigant wants each dungeon clash to be a deliberate decision, and picking a fight with the wrong creature to be appropriately perilous. Fortunately, color-coding advises against tangling with an overpowered antagonist, but even with the recommendation, warfare can be tense.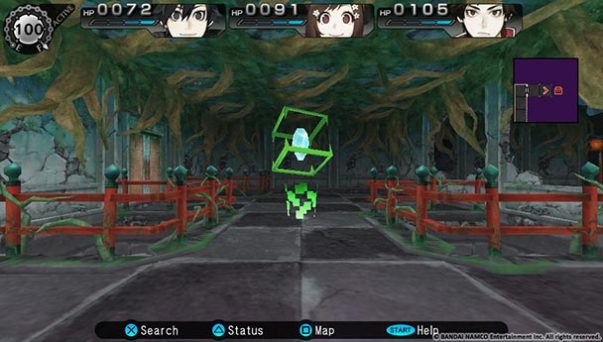 The actual exchange of turn-based combat commands recalls Bravely Default, with gamers given a number of Action Points (AP) to issue to their adventuring party. This presents an interesting risk/reward set-up, with players able to spend all of their resources to deliver a punishing wallop, but with the potential to leave characters prone to attack while they recover AP during enemy turns or 'wait' commands. As such, success within boss battles becomes a test of Action Point management, with conflict between combatants becoming taut, shifting, showdowns. Unlike other dungeon crawls, Ray Gigant's difficulty is rarely arduous, with skirmishes that allow for the occasional error or bit of tactical experimentation. If you ever avoided any of the developers' efforts due to the alleged challenge level, Gigant makes an ideal inroad.
To ensure battles don't descend into tedium, Experience adds a few wrinkles to the basic formula. Players can augment the amount of damage inflicted on enemies during Slash Beat Mode, which enlivens enemy engagement through a rhythm-based mini-game. Another nuance is found in Parasitism Mode. Every turn gradually advances a counter, and when at capacity, each turn draws from your HP pool instead of your Action Points. Since Parasitism endures between battles, you'll want to stratify scuffles and ensure it won't be activated during a protracted confrontation. To keep players from ever being at a disadvantage, your health refreshes after each encounter.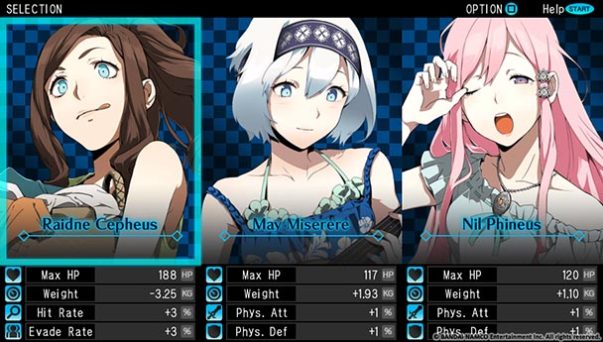 While combat has variability, there are a few elements that can make Ray Gigant feel like a linear trek. An emphasis on streamlining means that traditional components like shops, items, currency and experience points are omitted, but so are stables like side-quests, making for a straightforward play experience. Whereas Stranger of Sword City found variety in its character and party creation components, Ray Gigant expends pre-made parties, consistently comprised of the melee, ranged, and magic-user archetypes. The number of dungeons, called Megalosites, are limited, and the exhilaration of exploration mostly appears in the latter half of the game, when teleportation tiles, switches, and one-way throughways toy with travelers.
Storytelling in the genre can be a hit-or-miss affair, with many crawls favoring cartography over engaging characterization. That certainly isn't the case with Ray Gigant, with a plotline that might draw comparison to Neon Genesis Evangelion. The game's prologue informs of a cataclysmic attack by massive creatures known as Gigants. Opposition comes in the form of several factions, with teenaged Ichiya Amakaze one of the first to defeat the beast, by bonding with a mysterious bioform known as a Yorigami. Across the duration of Ray Gigant's story, perspective switches to two other leads, with the narrative passed to the perpetually aloof Kyle Griffin and domestic-minded Nil Phineus. Like Eva, the game's finale seems fated to disappoint. On the upside, completion opens a new difficulty level for the game. While acttil's localization is mostly satisfactory, there's the feeling that some of the dynamism of the dialog and satirical humor was lost by a literal translation.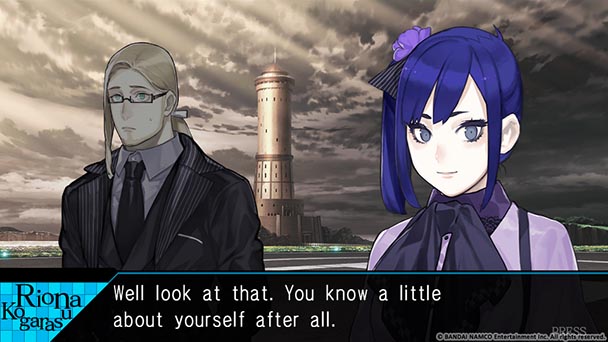 Customary for Experience's output, there's a noticeable visual schism across Ray Gigant. While character and monster art is undeniably gorgeous, both entities exhibit a lack of animation during battle. As such, conflict is conveyed through sprite shakes and overlaid flashes, diminishing the sense of physicality. Likewise, environmental details might disappoint, with Megalosites looking too austere. That said, Gigant's aural output is near faultless, with partial voice-acting competently delivered and a varying soundtrack that complements each lead character.
Despite these minor transgressions, Ray Gigant is a fundamentally enjoyable effort, demonstrating Experience Inc.'s sustained expertise with dungeon crawls. If you're craving a genre entry that conveys the sense of exploration and thrill of battle but isn't afraid to throw out many of the musty conventions, then you're obligated to give Gigant a go.
Ray Gigant was played on the PS Vita with review code provided by the publisher.
Ray Gigant
Platform:
 PS Vita
Developer:
 Experience Inc.
Publisher:
 acttil
Release Date:
 May 3rd, 2016
Price:
$29.99 via
PlayStation Network
Review Overview
Summary : Ray Gigant demonstrates Experience's dungeon-crawling expertise while simultaneously pushing the genre is new directions. Although more linear that the studio's previous efforts, a motivation to change mechanics feels refreshing.