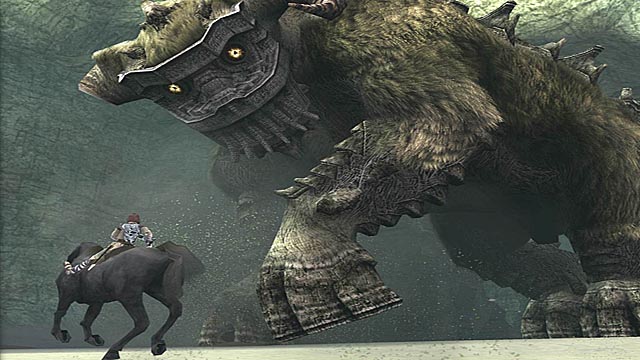 Leave it to publishers to overcrowd an already satiated week of new releases with remasters of three beloved franchises. Yes, the Splinter Cell trilogy, Code Veronica, and Team Ico's two exalted titles all make a reappearance this week, with each title receiving a pristine high-definition retrofitting. Between the trio of modernizations, there just may be enough substance to hold gamers over until the Metal Gear Solid's HD collection creates pandemonium on November 8th.
360
Cabela's Big Game Hunter 2012
FIFA Soccer 12
Pro Evolution Soccer 2012
Resident Evil Code: Veronica X HD (XLBA)
X-Men: Destiny
PS3
Atelier Totori: The Adventurer of Arland
Cabela's Big Game Hunter 2012
Child of Eden
FIFA Soccer 12
Pro Evolution Soccer 2012
Resident Evil Code: Veronica X HD (PSN)
Rochard (PSN)
The Ico & Shadow of the Colossus Collection
Tom Clancy's Splinter Cell Classic Trilogy HD
X-Men: Destiny
Wii
Cabela's Big Game Hunter 2012
FIFA Soccer 12
Ultimate Battle of the Sexes
X-Men: Destiny
3DS
Gem Smashers
FIFA Soccer 12
DS
Quest for Zhu
Solatorobo: Red The Hunter
X-Men: Destiny
PSP
FIFA Soccer 12
PC
Driver: San Francisco
Dungeons: The Dark Lord
The Lord of the Rings Online: Rise of Isengard
DesertEagle's Pick: Savvy readers are probably familiar with XSEED's localizing efforts. Over the past few years the publisher has introduced American gamers to number of gems such as Half Minute Hero, Little King's Story, and The Ys series. This week's release of Solatorobo: Red The Hunter looks like another winner- offering a spiritual successor to 1999's Tail Concerto. To give a new twist on an old cliche- this week is going to the anthropomorphic dogs.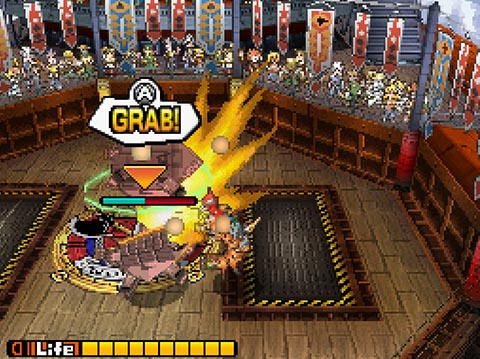 Samurage's Pick: Solatorobo!!! I been eagerly awaiting this since E3;  finally a game I have absolutely no regrets spending money on. Also, a huge shout out to the remasters: the Splinter Cell series (at least the first four) and Shadow of the Colossus are some of my all time favorites. Even so, this week its Solatorobo that's getting Morris- Green's precious green!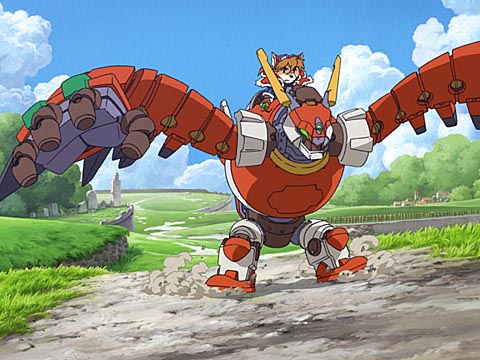 BlueSwim's Pick: If given any excuse to recommend Splinter Cell: Chaos Theory, I will. The hours that I spent with it on the original Xbox are among the best I ever spent on Microsoft's big black box. For almost a week, I was up until four in the morning playing Chaos Theory, not for the storyline, not to see what happens next, but to throw soda cans at the heads of North Korean missile silo workers. I'd smack one in the head with a can, sneak over to the other side of the room, throw another can, sneak off again and watch the workers get more and more agitated. I must have heard every single line of aggressive dialog that the game had to offer by doing this. That experience alone was enough for me to give the thumbs-up to Tom Clancy's Splinter Cell Classic Trilogy HD. Soda cans aside, these are some of the best spy games ever created. Splinter Cell's use of lighting, or, more specifically, darkness, set a new standard for stealth games. If you haven't played any or all of the previous generation Splinter Cell games yet, this HD collection should be at the top of your "buy list" for this week.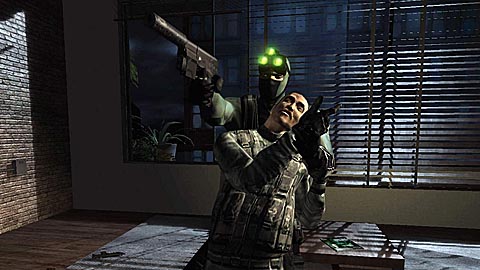 SeanNOLA's Pick: TOO MANY CHOICES! The comic book nerd on me wants to be excited for X-Men Legacy, but I haven't seen anything interesting about it. So, having never played a Team Ico game, I'll default to picking their collection, based entirely on suggestion.