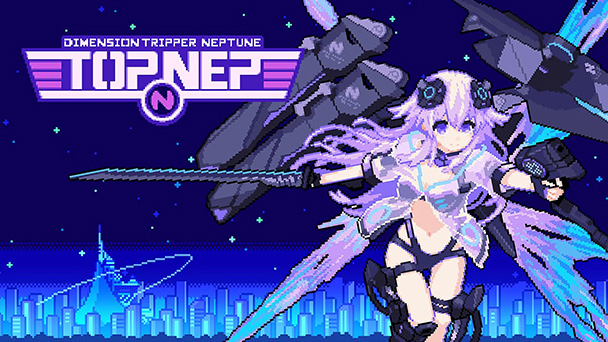 Hyperdimension Neptunia spin-offs have witnessed the Goddesses undertaking everything from idol careers (Producing Perfection) to tackling a faux-MMO (Cyberdimension Neptunia: 4 Goddesses Online). Here, Nep Nep and the girls revisit the arcade action era, taking to the skies in a Space Harrier-style shooter.
Dimension Tripper Neptune: TOP NEP


Platform:
PC
Developer:
Idea Factory, tiny cactus studio, Frontier Works, WSS playground

Publisher:
Idea Factory International
Release date:
January 20th, 2022
Price:
$4.99 via
Microsoft Store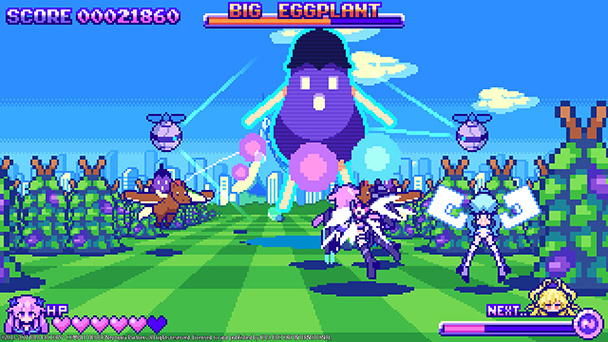 I approached Dimension Tripper Neptune: TOP NEP cautiously. Sure, I thoroughly adore Naoko Mizuno's games and am habitually entranced by Tsunako's artwork. But I'm rotten at 3D on-rails shooters. Although I can hold my own at most bullet hell STGs, when games like Space Harrier, After Burner, and Burning Force require dodging projectiles on a simulated z-axis, frustration can quickly emerge.
But developer tiny cactus seems to have studied the issues that often plagued the genre. Unlike the one-hit deaths that lead to a steady consuming of quarters, Dimension Tripper Neptune provides a generous six-heart health bar system across both the normal and hard difficulties. One the easier, challenge setting, you'll even receive rejuvenation after defeating the end of stage boss.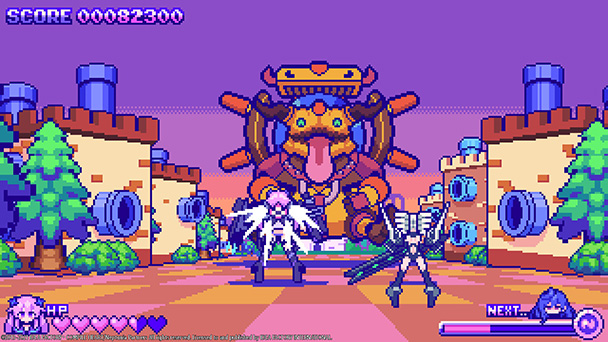 While enemies still emerge from the distance, using sprite scaling to simulate forward movement, their movement patterns are a bit lengthier. As such, it's easier to shoot them down, cutting down the amount of danger looming in Gamindustri's brightly-hued skies. Holding the fire button releases a torrent of firepower, taking down a stacked column of Dogoo rather rapidly.  But the most beneficial addition is the inclusion of melee attacks. With a well-timed button press, you can cleave through a foe or even can cancel enemy projectiles.
Each of the game's five stages is also crowded with coins, encouraging Nep to follow mid-air patterns or fly through rings of enemy bullets. Beyond contributing to your score, collecting coins also fills an on-screen meter. When the gauge is maxxed, you'll be joined by a fellow wingmate from the Neptunia universe, who adds a supplemental stream of firepower. And while the offensive boost is appreciated, it exasperates the genre's weakness, obscuring your perspective on the action. With a pair of accompanying goddesses on side, it can be difficult to track approaching dangers materializing from the distance.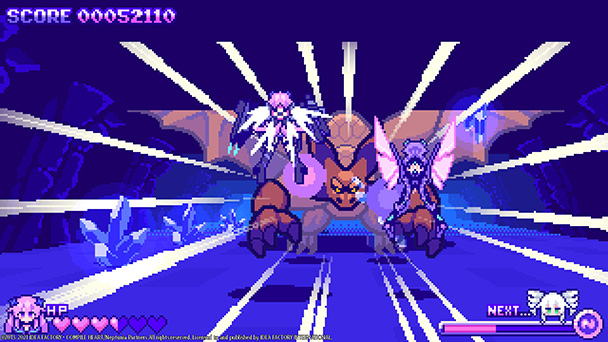 For some, the game's succinct run time could be an issue. My first time through Dimension Tripper Neptune was a concise nineteen-minute, single-credit run. But appreciative of tiny cactus' improvements to the genre, I immediately dove back in, attempting to top my previous score. Additional challenge is rooted in the game's hard difficulty, where players spend collected coins to continue their game. To me, TOP NEP is one of those titles that I'll return to periodically when I don't have the time or energy for a more complicated game.
In a perfect world, the next mainstream Neptunia title would copy Yakuza's approach, offering games like Dimension Tripper Neptune to enrich the experience. I'd love to see more Idea Factory collaborations with smaller developer like tiny cactus.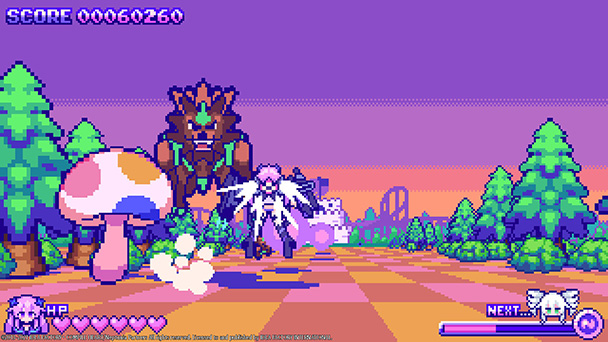 Dimension Tripper Neptune: TOP NEP was played on
PC with review code provided by the publisher. 
Review Overview
Summary : With an affordable five-dollar price tag and smart improvements to the on-rails shooter genre, Dimension Tripper Neptune: TOP NEP comes recommended, even if you aren't infatuated with the Neptunia franchise.