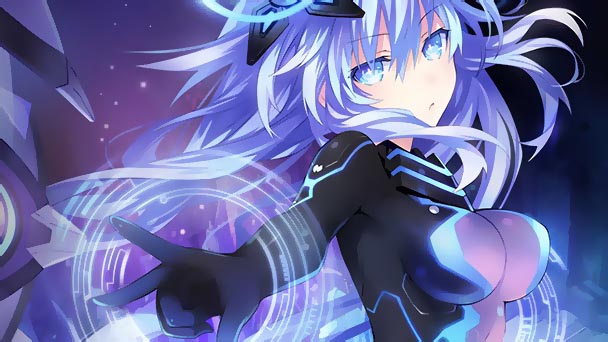 Sporadically, role-playing games make fleeting, fourth-wall breaking references to the game industry. But 2010's Hyperdimension Neptunia was the first franchise to construct an elaborate allegory for our precious pastime, imagining a realm where four goddess battle for market share- each representing a different console. Unsurprisingly, the plot proved popular with gamers on both sides of the Pacific, prompting a series of sequels and spin-offs. In anticipation of the release of Megadimension Neptunia VII, we had the chance to speak with creator and chief director, Naoko Mizuno, to talk about the Idea Factory/Compile Heart-developed franchise.
Tech-Gaming: While role-playing plotlines frequently use metaphor, Hyperdimension Neptunia was distinctive in creating a complete allegory for industry? What prompted the creation of the original game?
Naoko Mizuno: When we started creating the first Neptunia title, personification of consoles in video games was uncommon. Also, I found it interesting that there were very few games that were parodying the gaming industry itself. I thought it would be appealing to fans if I also included attractive female characters and transformation abilities on top of the parody element.
T-G: Where you surprised by the West's fondness for Neptunia?
NM: Yes! I am pleasantly surprised by it! My impression of western gamers was always that they preferred more "realistic" games, but I was completely wrong. I'm extremely happy and touched that there are fans from all over the world who proudly say that they actually love the Neptunia series!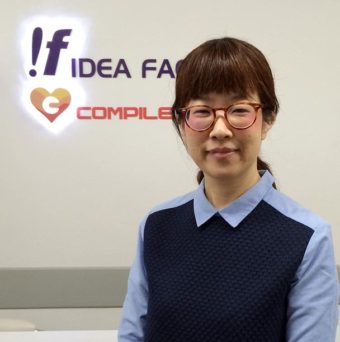 T-G: Having had a hand in the Neptunia franchise for so long, are there any mechanical ambitions that are still unrealized?
NM: Yes, indeed, there are! I'd really like to improve the game's 3D modeling, and I would also love to explore the possibility of a new battle system. I'm also hoping that someday I would be able to create an open-world Neptunia title!
T-G: Megadimension Neptunia VII is the series' inaugural PlayStation 4 entry. Did the console's capacities help push your ambitions in any way?
NM: I'd say the console's capacities greatly improved Neptunia VII's 3D-related areas, such as its background art and special effects. I believe you will be able to notice when you play the game that the environments are much more detailed and complex compared to past titles in the series. Also, you will see the special skill effects are definitely taken to the NEXT level!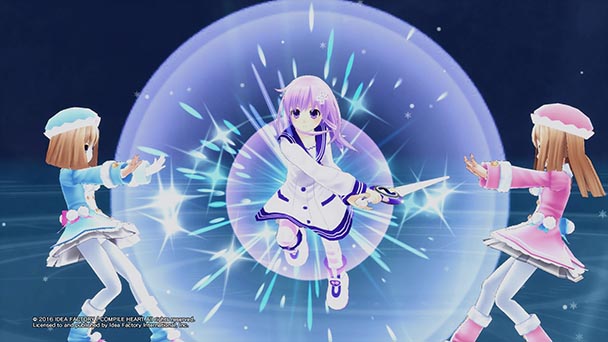 T-G: Tsunako-san's artistry has likely played a large part in the series' success, providing those distinctive HDD forms. What was the creative process behind the development of the NEXT forms like?
NM: I wanted to bring the HDD forms to the next level in Neptunia VII, emphasizing the improvement of the next-gen and the subsequent evolution of the 4 main goddesses.
The first character design we saw was NEXT Black. The first time we saw the draft design for that character, we all yelled, "This is it!" It was unanimous; we all felt this was the one. That said, this rough design of NEXT Black set the direction and tone for the following NEXT forms, NEXT White and NEXT Green. When we started the design process, we wanted to have the design of NEXT Purple finalized first, but it was actually the last one to be completed. I believe it took about 6 months in total.
T-G: Megadimension adopts a new approach to storytelling. Instead of the focus on Neptune's journey, the game in broken down into three distinct chapters, each set in their own dimension. What was the impetus for this structure?
NM: In Neptunia VII, the game has been divided into three dimensions which are called the Zero Dimension, Hyper Dimension, and Heart Dimension. The game's main story is also divided across these three dimensions accordingly. The dimensions all share a main theme, but the characters are different.
This may surprise you, but during the beginning of game development, Uzume Tennouboshi did not exist at all. The only new characters we had were Gold Third, Affimojas, and Steamax. In the middle of the Neptunia VII project, the development of Fairly Fencer F: Advent Dark Force had begun and we shifted focus for a little while. After FFF:ADF development was completed and we resumed development Neptunia VII, and we got a lot of feedback from the development team about the game. This ultimately led us to the decision to create a brand-new goddess, Uzume Tennouboshi. We also thought it'd be worthwhile to pursue individual stories that focus on each of the 4 goddesses in this new title. In the end, Neptunia VII was completed with the volume of 3 games because we packed it with everything we could think of, especially since it's the first Playstation 4 title!
T-G: Can you describe the process of bringing Uzume Tennouboshi to life? How exactly does the team anthropomorphize a console?
NM: We wanted to bring more depth and complexity to this story and create a more impactful experience for players in Neptunia VII, and we decided to create this new character to allow room for some of these departures from our regular type of narrative. That is ultimately why Uzume Tennouboshi, another personification of a fictional console, was born.
T-G: Uzume means "whirling", correct? It's a very fitting name, considering the swirling Dreamcast logo. Will she have a sidekick to represent the VMU (the Visual Memory Unit that fit into the top of the controller)?
NM: To be honest, we could not decide on the Kanji characters for Uzume Tennouboshi until the deadline of a magazine article that was going to feature her. Until that deadline, her name was actually in Katakana. We are so happy that we came up with the perfect Kanji for her name at the last minute, and we are very satisfied with our decision.  She has a partner and sidekick, named Umio. Umio is very rational, gentlemanly, and a fantastic supporter of Uzume!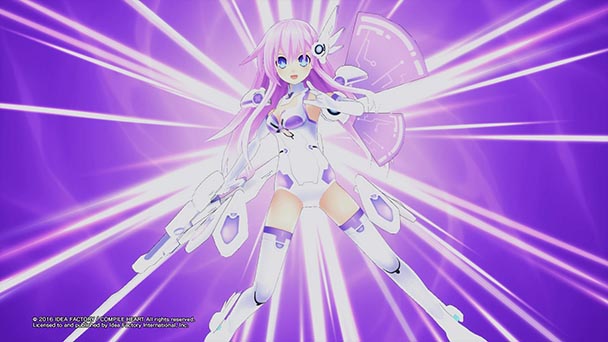 T-G: Spin-offs have seen the goddesses chasing their pop-idol dreams and even battling beasts with Musou-flair. Is there any other genre you'd like to see the girls conquer?
NM: I fully believe that there are a lot more genres we can explore with Neptunia characters! I'd love to see Nep-Nep with a retro Neptunia game, an online Neptunia game, a rogue-like Neptunia game, and even a VR Neptunia game!
Tech-Gaming would like to thank Mizuno-san, as well as Idea Factory International's Nao Miyazawa-Pellicone, Arianne Advincula and David Alonzo for their participation.