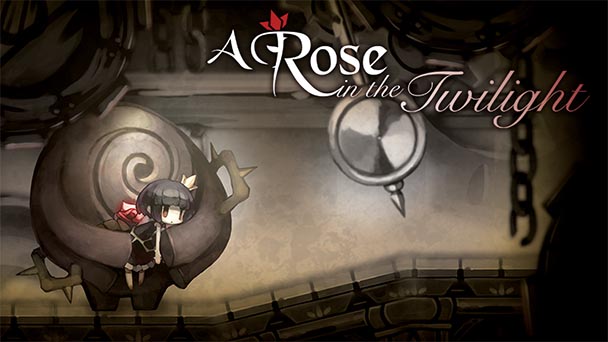 Postmodernism, by nature, sidesteps easy classification and universal tenets, shirking the ability to be confined into a convenient little package. But the movement might provide one insight that gamers will likely agree with: every story has already been told. Over the thousands of years of civilization, we've thought up every reason why a hero might journey to the underworld. Now, our entertainment can only offer deviations on pre-existing themes.
But things aren't as depressing as they might initially seem. Originality might be absent from contemporary narrative, but creativity and a cunning amalgam of references can elevate a work. Sure, The Matrix's plotline might have been cribbed from Plato's The Allegory of the Cave, but when the Wachowskis added wife-fu, bullet-time shots inspired by Akira, and a nourish aesthetic right out of a hardboiled detective thriller, the result proved dazzling.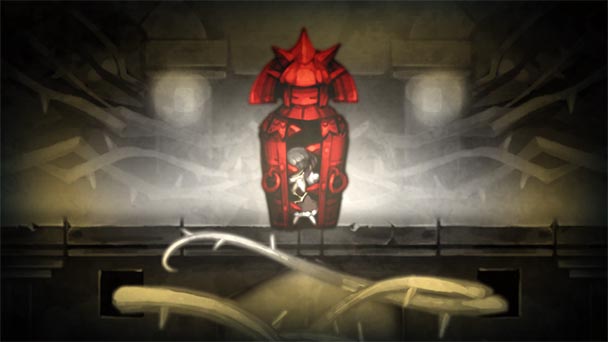 Similarly, the recent release of A Rose in the Twilight for the PS Vita demonstrates the development arm of Nippon Ichi crafting something extraordinary special from several familiar parts. The game's puzzle-platforming is fairly conventional and its loligoth vibe will be recognizable to fans of Japanese culture. But the fusion of these components, as well as a few purposefully discerning moments, congeal into a something that will likely stick with players long after power to the portable device has been extinguished.
At first glance, the game's protagonist is alarming cute, her flawless bob haircut adorned with a tiny crown, while her frame is outfitted in a frilly dress and knee highs. But like many other elements in the game, there's cruelty lurking beneath the surface. While the name of Rose seems to signify the juxtaposition of fragility and beauty, there's malice to the moniker. You see, Rose has a cursed thorn pierced her back, implicitly putting the girl in a constant state of agony.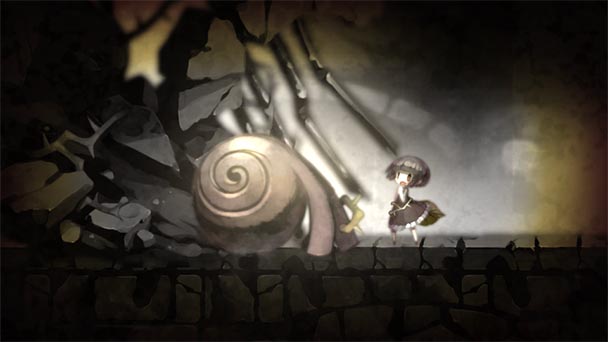 The upside is that the bud endows Rose with a several abilities. For one, the flower allows the heroine to absorb blood from different entities and then transfuse the liquid into inanimate objects, thereby changing their mass. In execution, this mechanic isn't far removed from similar physics- or time-based conundrums, with interaction either bringing things to life or making moving objects stationary. Given your limited ability set, the problems themselves never become too complex, and you can often experiment until a solution emerges. Pleasingly, the riddles are both rational and rewarding- ensuring gratification across the ten to twelve-hour journey.
Like many puzzlers, players occasionally take control of a secondary character with a complementary ability set. In this case, a faceless Gollum offers the brawn that Rose lacks, allowing players to carry heavy objects and move through areas that are impenetrable to the young lady. But most intriguing are the moments when peril is imposed upon players, forcing them to kill Rose in a number of protracted ways. While we're accustomed to dispensing lethal force toward enemies, these instances of self-harm are one of the most transgressive moments in modern gaming. As such, leading Rose to the gallows or a noose is afflicting- the rare instance of game violence that produces pensiveness. While she rematerializes at a nearby flower bud, expect to find the act rather haunting.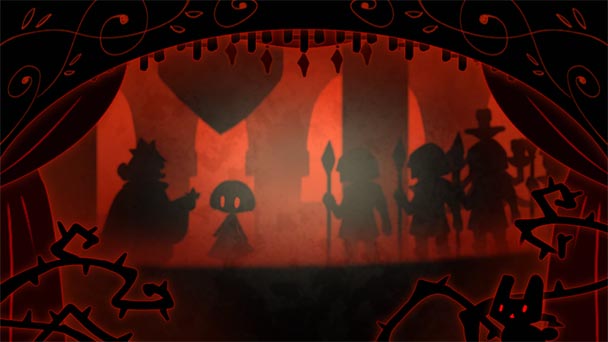 But that's not the only morbid element found in A Rose in the Twilight. Sporadically, you'll come across the deceased and when Rose purloins the plasma from their lifeless bodies, players are given a cinematic that reveals how they died. Like the rest of the game, these sequences are articulated in muted, monochromatic fashion and help construct the game's narrative. But that're not the only expositional element you'll uncover. Periodically, players will be provided with bit and pieces of Rose's backstory, and progressively the fuse together in a way that's rather satisfying.
For fans of the puzzle genre, there's little to dislike about A Rose in the Twilight. Sure, there can be sporadic moments of frustration, especially in the end-game where timing and precision in emphasized. Likewise, boss battles are challenging, but as long as players enter each event with patience, they shouldn't produce too much vexation. Others might not appreciate the speed of the game's main characters, who moves at a pace far slower that most platform-based titles.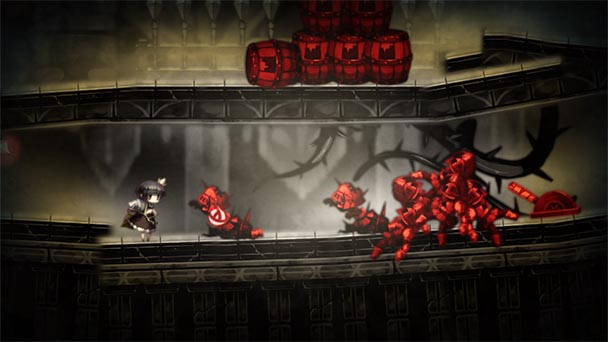 A Rose in the Twilight uses a muted color palette underscored with splashes of deep crimson, endowing the title with an atmospheric appearance. On Vita screens, there's a pleasing level of detail in the game's hand-drawn characters and backdrops, endowing the game with a contenting sense of context. Meanwhile, the game's sonic output shirks persistence, offering a melancholic melody to underscore an affecting scene, substantiating a 'less is more' approach.
Sure, Nippon Ichi has plumbed familiar territory, with both htoL#NiQ: The Firefly Diary and Yomawari: Night Alone, offering journeys were susceptible protagonists explore hauntingly beautiful environments. But, A Rose in the Twilight earns distinction for its sublime synthesis of elements. With its pensive storyline and occasionally disarming delivery- coupled with a visual output that complements the melancholic journey, this game encapsulates the delicate petals and piercing thorns of its namesake.
A Rose in the Twilight was played on the PS Vita
with review code provided by the publisher
A Rose in the Twilight
Platform:
 PS Vita, PC
Developer:
Nippon Ichi Software
Publisher:
 NIS America
Release date:
 April 11th, 2017
Launch Price:
 $39.99 via PSN or
Steam
Review Overview
Summary : A Rose in the Twilight is a bountiful bouquet of beauty, sorrow, and a hint of hope. Like Fumito Ueda's output, the title fusion of poetic narrative and mechanic feels personal, offering a refreshing respite from more palpable experiences.