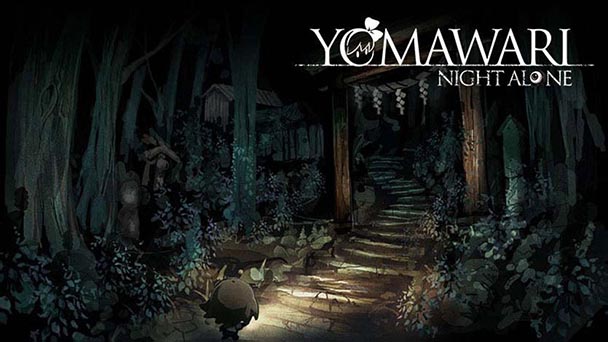 While there's a universality to horror, there's also a district cultural component as well. After visiting a obake yashiki (or 'ghost house') in Japan, known as the Daiba Haunted School, I quickly realized that fright could have remarkably divergent forms. Far removed from the hazily-themed succession of jump-scares that I was used to, the Tokyo Bay-based attraction extended a rich backstory, revealing that the shuttered academy had experienced a number of ghastly tragedies. Unlike most Western haunted houses which tersely concluded by returning participants back to the cueing area, the school had a specific undertaking: asking participants to put any restless spirits to rest by placing a paper blessing into a fire.
A larger departure stemmed from the sense of autonomy and the anxiety that emerged by not being confined to a delineated path. Using the muted beam of a supplied flashlight, I peered into the recesses, while navigating meandering hallways filled with windows where I expected actors to generate startles. But the jumps didn't come, instead a sense of fright was manifested through subtlety. Whispers seemed to emanate from all around, as did inaudible gusts of air. While some were unmistakably real, many others could have been imagined. And almost every fright was unseen, goading the mind into imagining the very worst.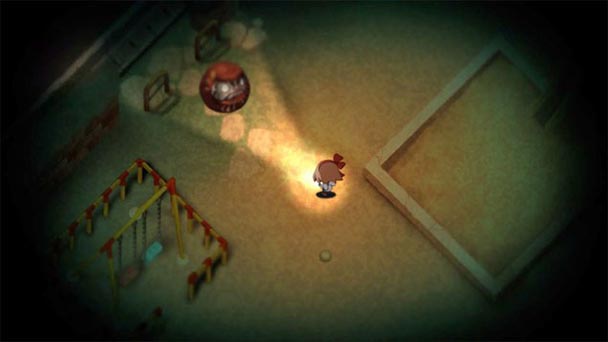 In many ways, this type of subdued dread is at the heart of Yomawari: Night Alone, NIS America's latest release for PC and PS Vita. Sure, there's the sporadic startle which happens when the lead character is accosted by one of the game's shadowy yōkai, prompting a restart that pushes back your progress a few seconds. But largely, Night Alone's trepidation is remarkably restrained, cultivated by ambient noises and the specter of objects that loiter on the periphery of your screen.
Like the Daiba Haunted School, the game crafts a decidedly off-putting context. Without the conventional introductory text crawl, players step in the role of a cute young girl, who's taking her dog Poro for his evening walk. Following an alarming event, she returns home, leash in hand, but without her canine companion. Fixated on finding the family pet, her sister ventures out, instructing the protagonist to stay at home. When several hours pass without any sign of Poro of her sibling, the lead character determines she has to intervene and ventures alone into the darkened and now hauntingly vacant streets.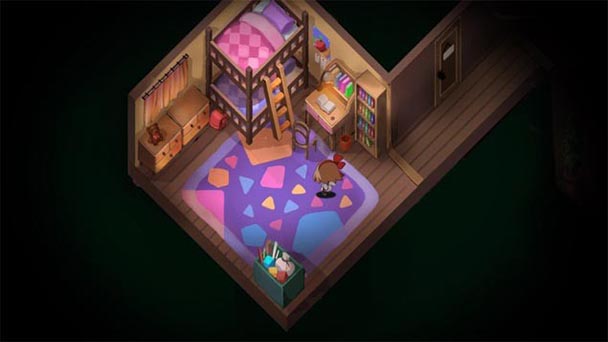 Heading out to find your sister, Yomawari does an admirable job at depicting the frightful journey of a young girl. Notably, you're not given much direction and there's a sense of freedom to your exploration. Although there's a bit of gating to make sure you don't become too disoriented, your journey is remarkably open-ended. Pressing the start button brings up a map of the city, drawn with a scrawl and ambiguousness that suggests the cartography of a school girl. Later you have the ability to fast-travel to different sections of the city once you acquire collectables, but for the most part the game does an admirable job at making your feel on the cusp of disorientation, without actually permitting players to become hopelessly lost.
Early on, you'll acquire a flashlight that allows for a bit of illumination. Just don't expect the device to be very useful against the variety of yōkai lingering around the town. To cultivate a sense of vulnerability, the lead character is consistently on the defensive. Besides using some discovered items to distract spirits, most often you'll use a button to spring away from them, or take cover in foliage or beneath the occasional signboard. Doing this, transitions into a mini-game that simulates the protagonist shutting her eyes tightly, relaying on the sound of her heartbeat to determine when it's safe to exit cover. Another technique is tip-toeing, and when the left bumper button is depressed, the valiant heroine might be able to slip past a spirit.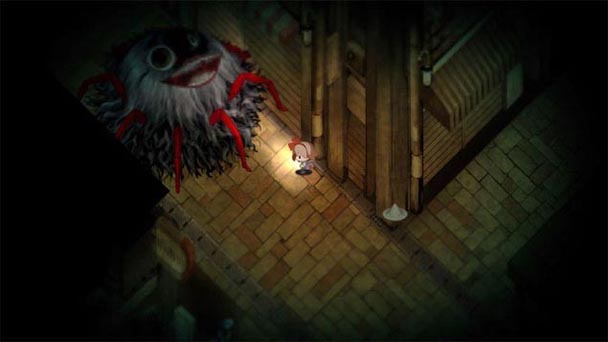 Of course, players can't depend on the stealthy technique. Occasionally, it's not effective on an attentive apparition, goading gamers into figuring out another method of evasion. And it's here, that Night Alone sporadically breaks its fastidiously crafted sense of immersion, pushing players into trial and error to circumvent encounters. Unlike titles with a light puzzling component, Yomawari doesn't often signal solutions, which might peeve some players. Another caveat, is the game's running time, with most players able to complete its campaign in about five hours. If you have the opportunity, pick up the physical version of Night Alone, which bundles htoL#NiQ: The Firefly Diary on the same cartridge.
Visually, Yomawari employs an isometric perspective to exhibit its expedition, extending an athletic that straddles stylization and realism. Beyond a charming-rendered protagonist, the game's yōkai are the game's other highpoint, with exquisitely drawn representations of Japanese folklore. Given the title's aural nuances, such as different footstep sounds when walking over pavement or street hole covers, you'll definably want to enjoy Night Alone with a quality set of headphones. If you heart can handle it, it's also recommended playing with the lights out. Not only will it be a more atmospheric experien. ce, but the game's output tends to dwell on the darker tones and can look washed out in daylight.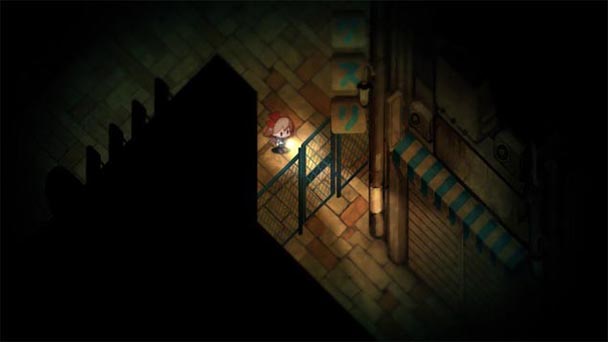 Save for the use of trial and error to elude yōkai, Yomawari: Night Alone is a thoroughly enjoyable exploration that showcases the merits of J-horror. Those fatigued of jump scares should appreciate the physiological trepidation nurtured by the title. Although it's a short adventure, it's an undertaking that's elevated by distinction.
Yomawari: Night Alone was played on the PS Vita with review code provided by the publisher.
Yomawari: Night Alone
Platform:
 PS Vita, PC
Developer:
 Nippon Ichi Software, Inc.
Publisher:
 NIS America
Release Date:
 October 25th, 2016
Price:
 $39.99 via retail or PSN (PS Vita), $19.99 on
Steam
(PC)
Review Overview
Summary : Players tired of hokey frights should give Yomawari: Night Alone a try. Not only are the game's references to Japanese folklore fascinating, but the narrative delivers a contenting conclusion that will inevitable linger- not unlike one of the game's spirits.