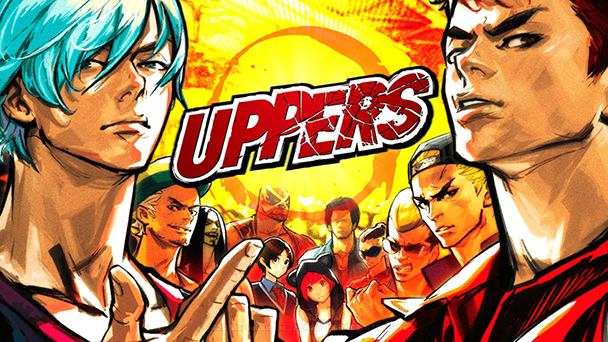 Resisting the serious tone of most three-dimensional brawlers, UPPERS is a spirited street fighting affair where playing to your fans is just as important as the fisticuffs.
UPPERS
Platform:
PC
Developer:
Bullets
Publisher:
Marvelous, XSEED Games
Release date:
October 21st, 2020
Price:
$29.99 via digital download, $25.49 Steam launch price
Availability:
Steam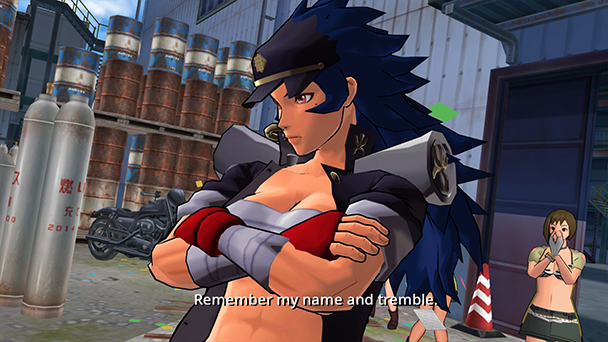 Released with the abruptness of a sucker punch, UPPERS is now available on Steam. The third-person brawler was originally released in Japan for the PS Vita back in 2016. Two years later, XSEED Games announced their plans to bring the title stateside, with an anticipated release for the PlayStation 4 and PC later in the year. Time pushed forward, but the Kenichiro Takaki (Senran Kagura, Valkyrie Drive) helmed title didn't materialize.
Woefully, the PlayStation 4 has been suspiciously scrapped, leaving us with the PC version. Although the game's portable pedigree means UPPERS will be a bit too simple for those who scrapped their way through the streets of Kamurochō, Takaki's customary playfulness helps hide the lack of sophistication.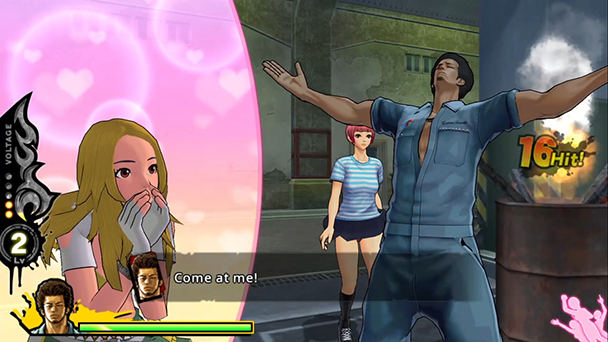 Streets Filled with Comic-Style Hoodlums  
Similar to Kill la Kill, the game's plot offers a subversive send-up of society. The setting of Last Resort Island is a dystopia built around the spectacle of violence, where the toughest fighters command authority, as more amusingly, the allure of women. Leads Ranma Kamashiro and Michiru Sakurai arrive with divergent reasons, with the former set on impressing the student body president Fuka Kujo with his fighting prowess. Fatefully, the Fuko's father is the strongest fighter on the entire island.
Beyond a cast of thirteen playables and eight support characters, Last Resort offers a motley crew of misfits, martial artists, and mundane salary men. While UPPERS' conversations are brief, they are consistently comical, with plenty of amusing lothario posturing across the cast and the island's other inhabitants. What's surprisingly is the occasional dose of tenderness, like when Ranma muses, "I can't wait to be loved" as he walks down the street that serves as the game's main hub.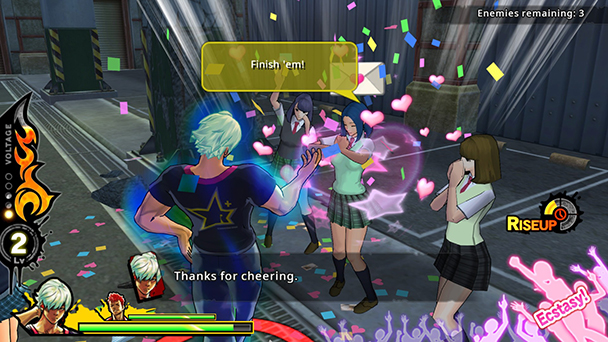 Will You Be My Support Queen?
But sensitive comments are rather rare on Last Resort Island, with UPPERS frequently opting for more of an impish vibe. When fighting, occasionally you'll get to panty peek while scuffling. The game treats this like a slot machine, with different combos, like a trio of corresponding colored or patterned underwear awarding boosts to your attack power or a restoration of health.
Admiring females play a substantial role in UPPERS, with shouting out requests during brawls. Honoring them and doing acts like knocking an opponent through a wall or punishing them with a multi-hit combo earns Love Letters. Not only do these provide an immediate perk, but they also elevate your affection level, which carries a lot of weight when calculating your end-of-level rating.
Additionally, you can take Support Queens into battle with you, who each augment your stats in their own induvial way. Not only can you purchase and your attire, you can spend cash purchasing a new outfit for your Queen, right down to the selection of underwear. Likely, Sony objected to the mechanics like this, which explains the lack of a PS4 version. But it's just as silly as it is sexy, like most of Takaki's works.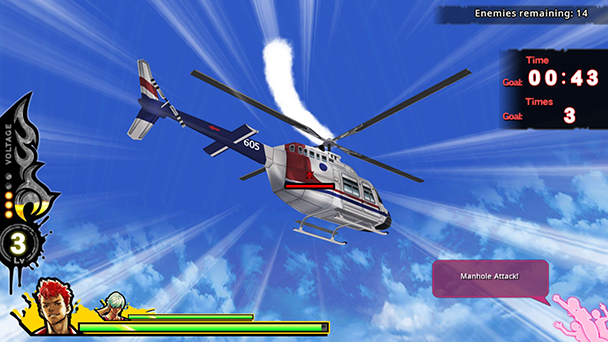 Outrageous Fights Are Usually Quite Fun
Pleasingly, UPPERS delivers on the fundamentals, with brawling playing out like a very streamlined interpretation of Yakuza's over-the-top street fights. All characters have access to a similar moveset, with two essential strikes, as well as throw, and the ability to guard. It's all responsive, with the game delivering steady 60 frame-per-second output, even on modest rigs. Combat is repetitive, as you eliminate squads of homogenous street thugs who aren't all that eager to attack. But it is elevated by mechanics like wall-runs, pole swings, and kicking garbage cans that explode on impact. Completing the requests of adoring fans on the sidelines will gradually fill a 'Rise Up' meter, that when activated, provides some punishing assaults that can quickly thin down the opposition.
Fighting standard street goons is a bit too easy, with kicks and punches put enemies in stun states that let you pulverize without much push-back. However, they will attempt to surround you, which becomes obvious when subordinates endlessly spawn during boss battles. These showdowns, along with camera control, that a bit too sensitive, can induce bits of frustration. But they rarely last for long. UPPERS rarely forgets that you're fighting for the crowd, and fleeting shots of infatuated fans keeps the action feeling lively.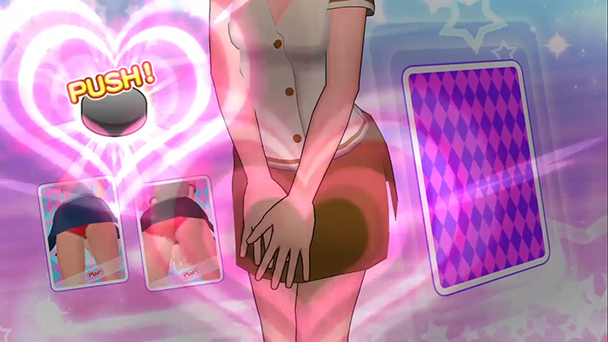 Conclusion
Sure, UPPERS' visual delivery divulged the game's portable roots. Combatants can be a bit low-poly, with squarish pompadours, while panties lack detail. But given the game's hyperkinetic action, breakaway fan reaction shots, and Rise-Ups that fill the screen with thrashing limps and intense hues, it's rarely an issue. Although UPPERS isn't as wonderfully excessive as God Hand, the mixture of enjoyable combat and constant comic relief feels thematically similar.
UPPERS was played on PC with review code provided by the publisher
Review Overview
Summary : While the game's thirty-dollar price point is a bit high, there's a lot of fun to be had in UPPERS. Rather than revolutionize the fighting, the title attempts to provide motivations for pugnacious that range from the comical to the pervish. As such, Takaki-loyalists will want this in their collection, especially when a sale hits.