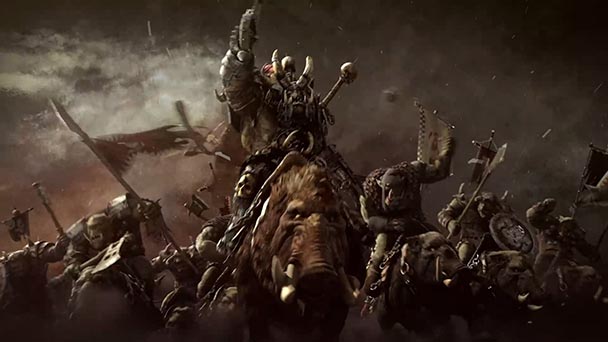 Videogame developers often tend to take established franchises and direct them towards new grounds, sometimes this is achieved by implementing spin-offs or adding new gameplay features. Of course, reactions and expectations will vary wildly, ranging anywhere from utter contempt to a long clamored for addition. Total War: Warhammer would definitely fall into the latter, its inception began as rumors and wishful thinking from players upon coming to a realization that Sega now owned both Creative Assembly and the rights to develop Warhammer titles.
Indeed, this seems like a match made in heaven, Games Workshop's flagship franchise is known for strategic large scale battles, while being  adorned by a deep lore, all of which woven for decades by dedicated writers. Surely, materializing it onto a Total War game wouldn't be a farfetched endeavor requiring only that one adds RPG stats, violence and magical elements to an already well established formula. While the end result is indeed a quality strategy title that should belong in any PC gamer's hard drive, I can't help but feel a tinge of disappointment as to what essentially feels more like a Total War: Attila mod rather than its own game.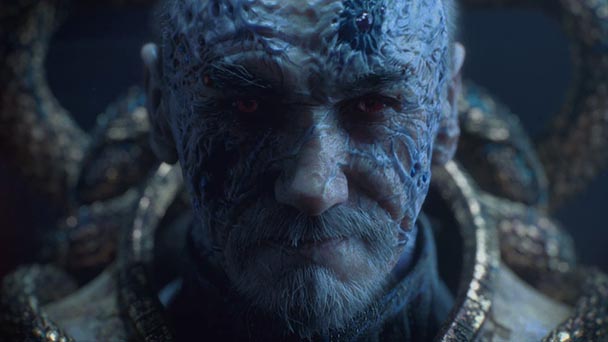 Total War: Warhammer, lets players choose from the Empire, Dwarves, Orks, Undead and Chaos, the latter of which come in the form an exclusive pre-order DLC. Late buyers can lay their fears to rest though, I found this particular faction the hardest to play as. Their gameplay resembles that of the Huns in Attila, as they cannot trade, suffer strong diplomatic penalties and suffer from an economy that is wholly reliant on sacking and pillaging.
Other races are a bit more standard, encouraging trade, diplomacy, espionage and war depending on their bonuses. One odd change that is made clear from the onset though is the campaign now has story-based missions, requiring players through them every time a new game is started. These serve to advance the plot and introduce new factions as you grow. Of course, this feature may be exploited by smart players, preparing in advance for enemy nations before they appear. Moreover, having to play specific set-pieces seems to counter what Total War has always stood for. Thankfully, you can play sandbox matches, foregoing any scripted events in favor of a more freeform approach, one which is I highly recommend.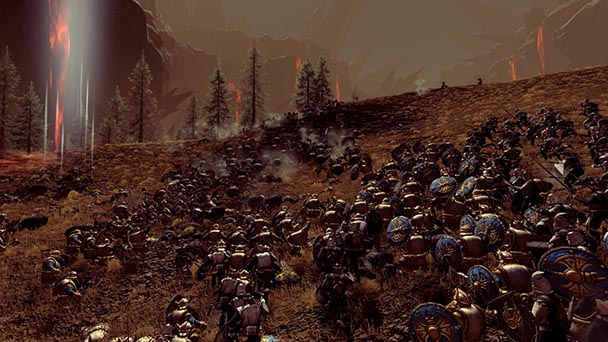 You might notice this review to be dancing around any gameplay descriptors and sadly, there is a reason for this; this is a Total War game. So few changes were implemented onto combat and the world map one would begin to question whether this is an official release or just a skin mod with minor gameplay changes introduced.
Factions possess nearly identical unit types to past entries, beginning with spear and sword-wielding regiments complimented by archers and ending with heavy cavalry units which can be either melee or ranged. One would expect to see magical beings, flying units, giants, but most of these come so late into the match that you may forego their use altogether. Even when these are introduced, some tend to be rather disappointing. Flying units for example have an annoying tendency to land on their own, making them vulnerable. Priests and sorcerers are brought in as a sole combat unit rather than a group and their use can be rather limited, especially when the shared mana pool (or magic winds as they're called) is low.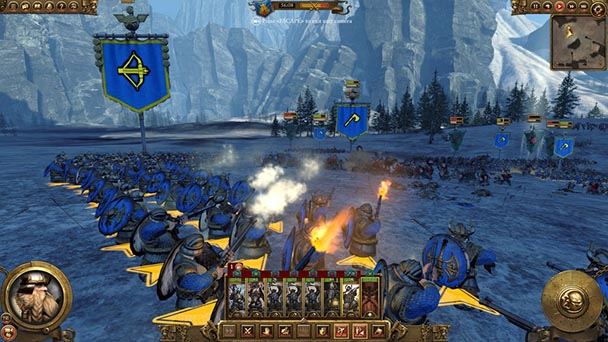 At least we now have impressive nobles which serve as generals to your army and they are perhaps my favorite addition. Past Total War titles generally used quasi-RPG features when implementing leaders. Total War Attila for example gave your generals 'traits' which were often nebulous. Now, you always know your character's stats, abilities and can even equip them with magical gear or potions to further bolster their battle prowess.
It's quite entertaining to witness a battleground being filled by multiple sides, all bringing thousands of warriors and bringing them to a glorious, chaotic clash. The same strategy elements from previous entries are still here, including hiding your units in forests, going for high terrain, fatigue, flanking and employing cavalry against vulnerable ranged units. However, I noticed a distinct lack of violence. Perhaps this is due to Warhammer's famous 40K spin-off, but I tend to associate this franchise with blood, decapitation and other gratuitously gruesome spectacles. None of it is to be found here, a noble may pound the ground with dozens of thralls being knocked back but never do we witness the true brutality of an ork waaagh (Ork lingo for "war").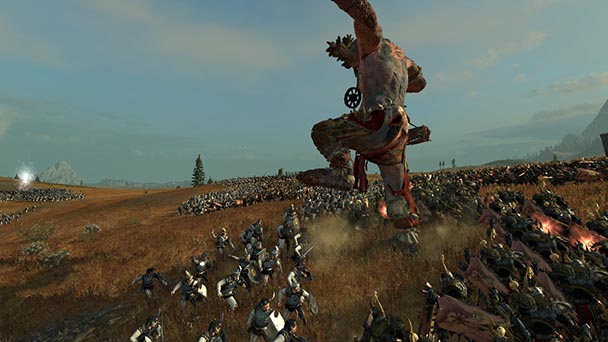 As always, when outside a battle, players are brought to a world map where gameplay becomes a turn-based affair. Here, you are to expand your empire, engage in diplomatic and trade relations, appease the populace and assign generals to state-important roles such as treasurer or patriarch. Once again, little was changed from past entries and in many ways, they've been rather simplified. No longer must you concern about bloodlines and marriage arrangements between important houses.
Rather, you must solely concern yourself with balancing armies, infrastructure creation and loyal subject happiness with budget, trading, taxation and diplomacy. Players will also control nobles, who in addition to serving as your army's generals, can also level up, gain new skills and equip magical gear. You also have heroes at your disposal who disposal, these are special units who may also level up and gain stats but do not control armies. Rather they can be employed in battle as special and often magical units or on the world map for bonus features. For example, a hero may destabilize the loyalty of an enemy city or even incite riots. The only way to stop a hero is to send another one to assassinate it and players should focus on leveling their roster for this specific reason.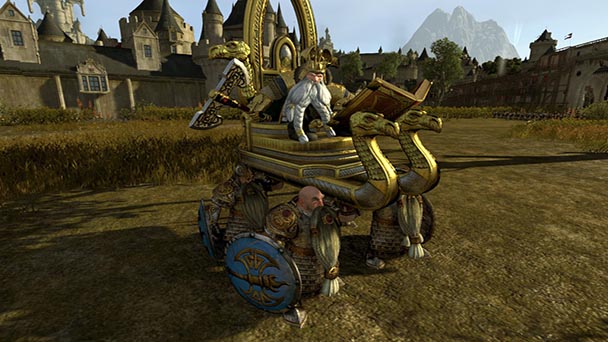 As with every Total War title, the strategic gameplay is some of the best among its contemporaries. Yet, many feel the formula is turning stale and in that regard Total War: Warhammer was a missed opportunity. This is still a quality entry into the series, but the decision to purchase comes down to whether or not you enjoyed previous releases and feel that a Warhammer makeover with a few added RPG elements warrants a purchase.

Total War: Warhammer was played on PC with review code provided by the publisher.
Total War: Warhammer
Platform:
 PC
Developer:
 Creative Assembly
Publisher:
SEGA
Release Date:
 May 24th, 2016
Price:
$59.99 via
Steam
Review Overview
Summary : The addition of light RPG mechanics is welcome but Total War: Warhammer does little to distinguish itself from past entries despite stepping into the realm of fantasy.