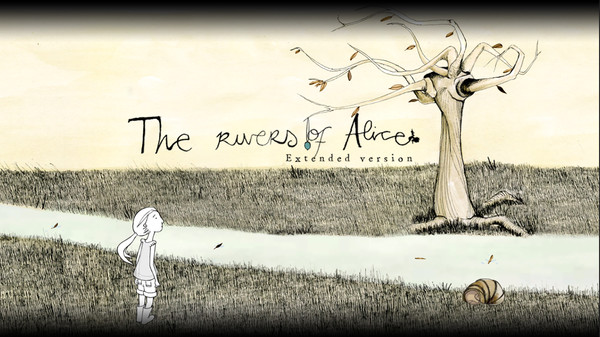 When the gaming medium as a whole started taking larger evolutionary steps during the mid-to-late 90s a question arose among its community; can games be considered art? A proper answer to this question is largely dependent on semantics, one's own view of gaming and of course, whether or not there is anything to be gained by it. Nearly 20 years later there is still no universally accepted school of thought, though many developers often believe a marriage of gameplay and the artistic warrants a commercial release, certainly a risky endeavor, but not one without merit.
Although The Rivers of Alice plays as a point and click adventure game, its final aim is to provide an artistic experience rather than a true gameplay challenge. This is done through a mix of painting-like visuals and animation coupled with a fitting soundtrack. Featuring a dream-like tone, you play as the titular Alice as she wanders through impossible locales conveying themes of love, loneliness, fear and other personality traits that have likely shaped the life of our silent protagonist.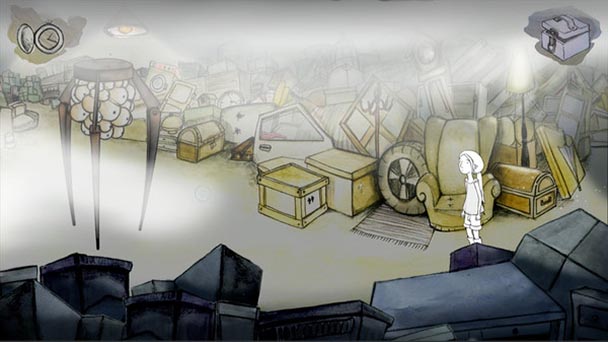 Alice's surreal dreams are inhabited by an equally interesting cast of characters all of which seem to embody fears, hopes and dreams in some way shape or form. Though characters always have something to tell you, they are as silent as our main protagonist, instead, dialog is handled through pictograms hinting you as to what they want and how you can help. Other will share even less, choosing instead to take certain actions as a way of symbolizing how you can progress. In many ways The Rivers of Alice seems tonally reminiscent of the 1943 novella, The Little Prince, a brave design decision but one which will likely not appeal to everyone.
As engrossing as the audio-visual experience is, the game sadly falters in its gameplay and puzzle design. Puzzles are too often simplistic and easy to progress provided minimal attention is payed to visual cues. Moreover, most locations tend to present a paltry number of items or hotspots to interact with, making for an overly streamlined process.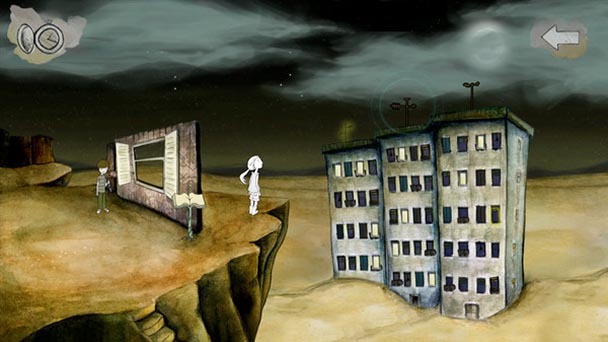 This issue extends to the game's length, which can be completed in just over an hour even during a first playthrough. The greatest progress hindrance I ran into came in the form of a needlessly annoying block sliding puzzle. This isn't to say I'm opposed to these types of challenges, but it feels far removed from its peers. Regardless, its accessible puzzle design could be a welcome fit for newcomers to the genre.
It's likely those who play adventure games to be challenged or engage themselves in a well-written narrative will be disappointed by this release. However, those who value an emotional journey over a cohesive plot will likely be drawn to The Rivers of Alice's singular visuals and audio while a brief length and accessible difficulty level for beginners.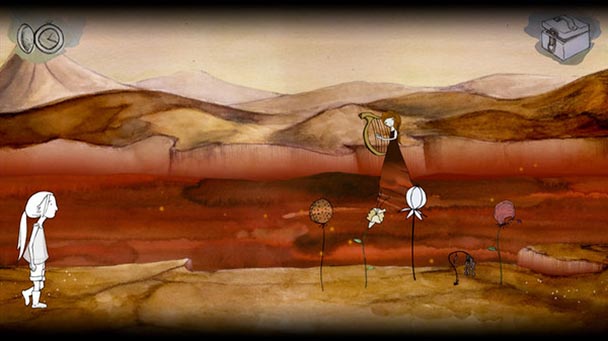 The Rivers of Alice was played on the PC with review code provided by the publisher.
The Rivers of Alice
Platform:
PC
Developer:
Delirium Studios, Pequeño Salto Mortal 
Publisher:
 Merge Games, Tagstar Games, Delirium Studios
Release date:
November 16th, 2015
Price:
Currently $6.39 via
Steam
, regularly $7.99
Review Overview
Summary : The Rivers of Alice extends handpainted visuals, a haunting soundtrack, and accessible difficulty, to craft a unique if short-lived dreamlike experience.