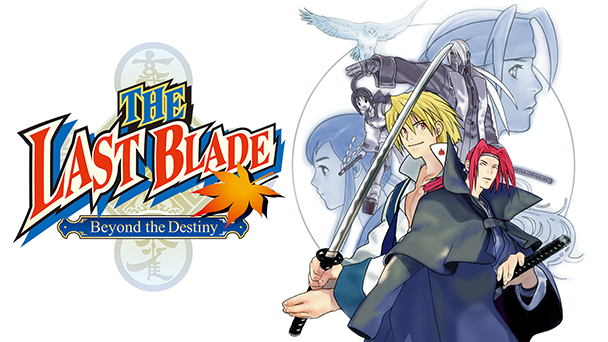 SNK's portable weapons-based fighter makes a capable showing on Switch, courtesy of emulation wizards Code Mystics. While an alternative control scheme would have been welcome, as well as unified language between game and manual, these are all minor gripes on an otherwise quality fighter.
The Last Blade: Beyond the Destiny
Platform:
Switch
Developer:
Saurus, SNK, Code Mystics
Publisher:
SNK
Release date:
October 28th, 2020
Price:
$7.99 each via digital download
Availability:
Nintendo eShop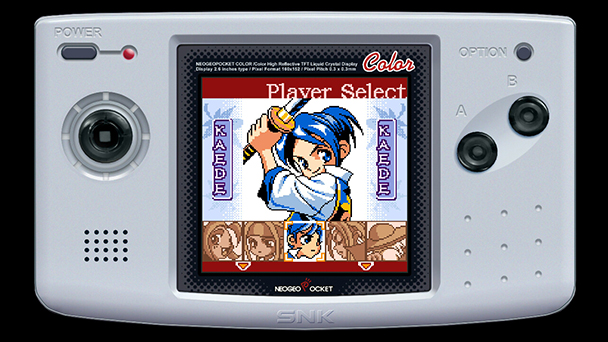 When The Last Blade: Beyond the Destiny was released for the Neo Geo Pocket Color in 2000, Western players forfeited a delightfully poetic moniker. Known as Romance of the Bakumatsu Special: Swordsman of the Moonlight – On the Moon a Flower Blooming, a Petal Falling upon its publishing in Japan, the title received a customary shortening before heading off across the Pacific.
European players (the US release was cancelled) found only the title truncated, with no significant changes to the game's content. Beyond the Destiny turned out to be a hearty fighter, which united combatants and storylines from SNK's The Last Blade and its sequel, The Last Blade 2, while adding a pair of mini-games. With the release of The Last Blade—Beyond the Destiny onto the Switch, the West gets another chance to take control of chibi-fied fighters like elder ninja Zantetsu or naginata-wielding Yuki.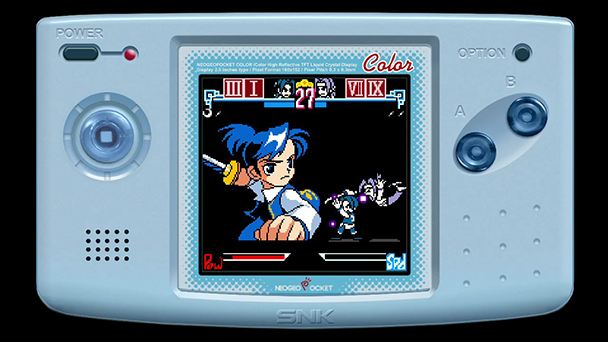 Downsized Clashes, Full-sized Fun
Naturally, the plucky portable couldn't offer an accurate recreation of two accomplished arcade titles. But much like SNK's adaptations of SNK Gals' Fighters, King of Fighters R-2, and Samurai Shodown! 2, The Last Blade is about as close as a 16-bit, two-button system can get. Naturally, there are sacrifices to movesets, visuals, and the soundtrack. But the port remains surprisingly playable two decades on.
Fittingly, The Last Blade is positioned between the vivacity demonstrated by the majority of King of Fighter's characters and the more deliberate slashes of the SamSho series. Venture into Story Mode and you'll initially have access to a nine playables, with a selection screen that showcases substantially-sized portrait art for each character. Once a selection is made, you'll select to emphasize Speed or Power. The former is geared toward players who favor combos, with the second sacrifices strings of attacks for elevated damage. Be aware that the in-game manual refers to these choices as "skill" and "strength"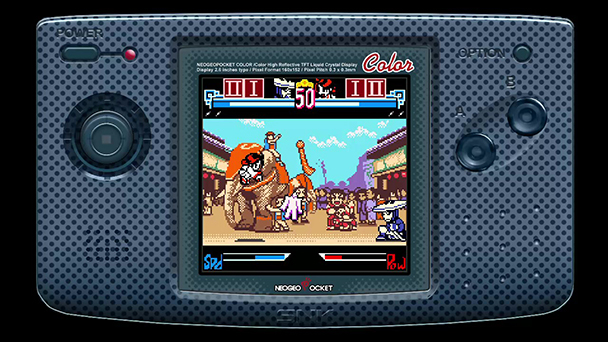 Please Hold (for Extra Damage)
The Last Blade emphasizes parries (referred to as a "repel" or as "deflects"), favoring precise timing just as much as quarter-circling dexterity. To reduce the arcade versions quartet of action buttons down to the Neo Geo Pocket Color's pair of button means SNK had to be creative. Their solution was having tap a button for weak attacks and hold it for stronger ones. As such, you'll wish Code Mystics offered the option to remap heavy strikes to the Switch's unused buttons. But doing so, might have disrupted the balance and timing of the game.
But for better or worse, the control scheme mimics the original experience of playing on a Neo Geo Pocket Color. And here, Code Mystics emulation assistances with the impersonation, offering the like-like borders to be placed around the 4:3 screen that impersonate actual paint jobs. If you don't like those, you can opt to zoom in and forgo any kind of skin, potentially using a filter to simulate the look of the Pocket's TFT LCD display.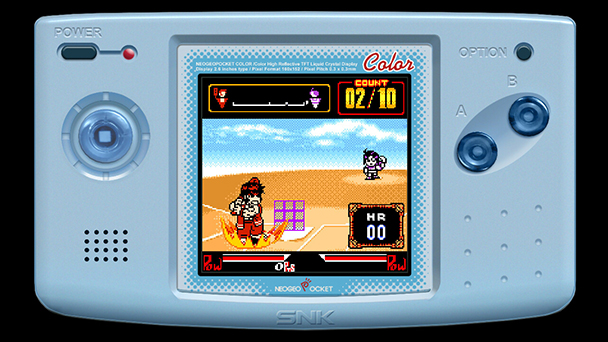 Unlike most fighters of the new millennium, Beyond the Destiny provides players with a healthy amount of substance. Success at skirmishes reward players that can be used to purchase scrolls. These collectables add character bios, bits of exposition, and even five additional characters from The Last Blade 2. Sure, it's not a comprehensive roster of combatants, but when put into context this adaptation of The Last Blade offered quite a few surprises. And there's one more: you can unlock EX Mode, providing players with another fighting style.
If there's a gripe about the game, it's found in the predictability of CPU-controlled opponents. Sure, you can tackle local opponents in VS mode that displays two game screens (players sit across from one another). But individualists might grow fatigued fighting rudimentary AI. They'll dish out cheap shots, and you'll probably spam them their exploits, which doesn't make for an engaging showdown.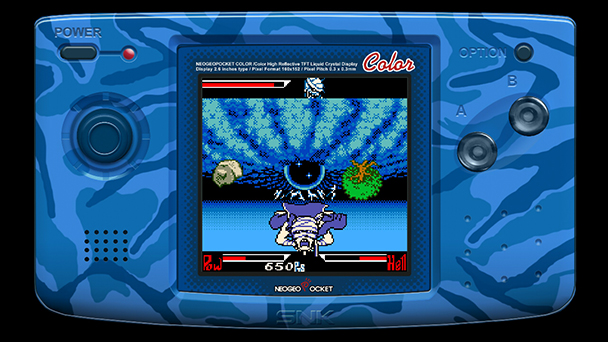 The Last Blade: Beyond the Destiny was played
on Switch with review code provided by the publisher. 
Review Overview
Summary : While Hamster's adaptations of The Last Blade 1 and 2 are more fulfilling, collectors will probably want to look into The Last Blade: Beyond the Destiny, which after all these years finally makes a stateside appearance.