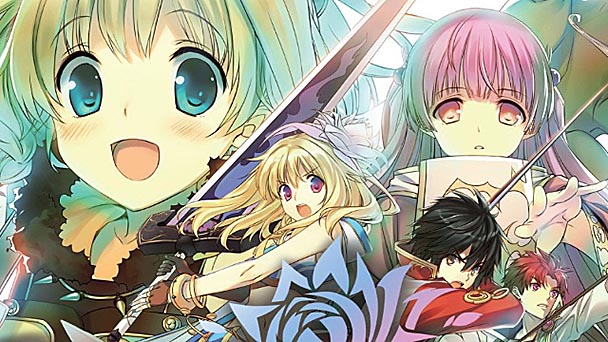 The potential to become blindsided by Tears to Tiara II: Heir of the Overlord is remarkably high. Outside of otaku circles, the title isn't likely to trigger recognition, with six characters in Aquapazza: Aquaplus Dream Match once representing the franchise's sole stateside presence. Even for those who fervently follow Japanese gaming, Heir of the Overlord might be met with middling expectations, either from the eroge legacy of its predecessor or the game's lackluster art design. Moreover, Atlus' decision to release the title at a discounted, forty dollar MRSP might not bolster player confidence.
But once players venture into Tears to Tiara II's protracted opening sequence, which demonstrates the game's resplendent writing and a plotline that unapologetically poignant, they'll likely be struck by the virtues of this captivating blend of visual novel and strategy role-playing game. Whereas the weighty, emotionally-laden stories in yesteryear's RPGs seem to have given way to frothy, comical premises, Heir of the Overlord reminds us that a powerful plotline has the potential to remain with players long after the final credits have rolled.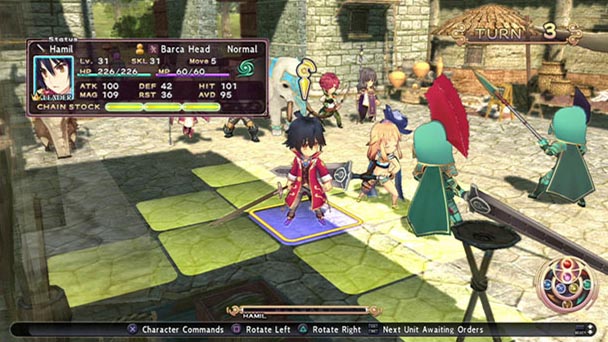 Although Tears to Tiara II themes might be familiar, involving forgotten deities, a reluctant hero, and merciless, dominating empires- the amount of detail devoted to sentiment is uncommon. When we first meet the game's protagonist, Hamil, he's being flogged for working too slowly during the forced demolition of a cherished temple. As he's beaten, his captors mock his heritage, taunting the character's bloodline from Hispana's once-ruling royal family; a dynasty that was subsequently subjugated.  A flash-forward and dream sequence reveal Hamil's bastion of hope- a young goddess who inspires the character to rise up against the malevolent Imperial Army. While Hamil is reluctant to accept his fate, once the goddess is kidnapped, the protagonist is quickly forced to take action, soon uniting with a clandestine militia.
Much of the game's narrative proficiency stems from its rich dialog. Whereas most games would merely show the aforementioned lashing using animated sprites, Tears to Tiara II is unexpectedly verbose, as Hamil goes into detail about not just the physical agony of the act, but the consequent pain felt during his everyday actions. What's more, the protagonist's early dialog with Tarte, the goddess, is especially charming, with Hamil expressing tremendous humility and piousness. While the conversation would be powerful on its own, when accompanied by the haunting melodies on Tears to Tiara II's prodigious soundtrack, the dialog becoming achingly beautiful- revealing an exquisiteness that rarely plumbed in game plotlines.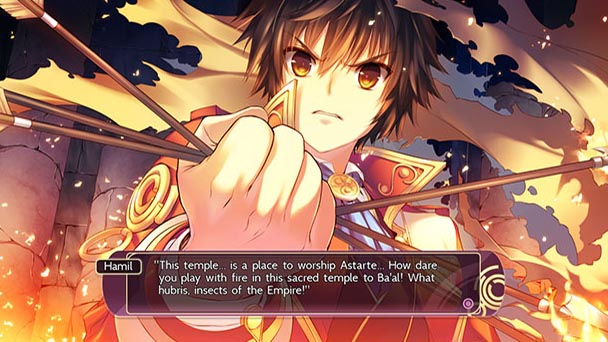 Although the game's character arcs are especially gratifying, Heir of the Overlord does have a few pacing issues. Sequences between save points can extend past the two hour mark, meaning play sessions can become significant commitments. Similarly, beyond a brief foreshadow during the game's conclusion, Tears to Tiara II's competent combat isn't revealed into several hours into the game.
For better or worse, engagements don't veer wilding from the SRPG mechanics established by popular franchises such as Disgaea and Final Fantasy Tactics. Players' take turns moving and issuing attack orders on a grid-based battlefields, with essential information like reach and strike ranges clearly articulated, allowing players to focus on their battle strategies. Nuance comes in Tiara II's variety of allies, from archers that can dish out long-ranged damage, sturdy warriors who can absorb damage while inflicting injury to several adjacent spaces, as well as the obligatory mages who can exploit elemental spell to wound foes. Positioning proves to be one of the decisive elements of warfare, with strikes against a foes' susceptible backside more likely to land and deliver increased damage.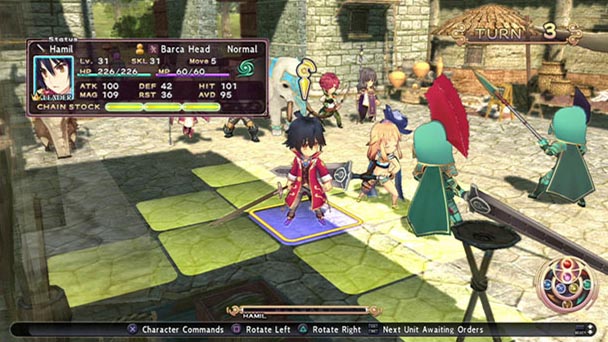 While combat is hardly innovative, there are a few elements which are bound to hold a players attention. Select allies can change form on the battlefield, temporary transforming into instruments of destruction. Naturally, this kind of power comes at a cost, with characters changing back after two turns of play and forced to recover, making them particularly vulnerable to enemy attack. Likewise, a number of party members are able to ride mounted animals, which not only increases their attack range, but also augments their quantity of hit points. While the game doesn't quite necessitate grinding as much as its contemporaries, players should prepare to visit Tiara II's free-battle areas with regularity. Ultimately, it feels as if this choice was made to pad the title's already extensive playtime.
Although skirmishes are no pushover, except on the game's easiest difficulty settings, a few design decisions are likely to help players. Heir of the Overlord's shirks the concept of permadeath, allowing players to experiment with different tactics, without fear that they'll eternally lose one of their favorite allies. Pleasingly, the game also permits players to 'rewind' turns, taking the sting out of impetuous battle plans. During the title's seventy-plus hour playtime (as well as a fifty floor, post-game challenge), Heir of the Overlord will exhibit a decent amount of difficulty and diversity. What's especially contenting is that unlike say, Natural Doctrine, Tiara II doesn't constrain player into adopting a single strategy, sanctioning a wealthy of solutions to each stage.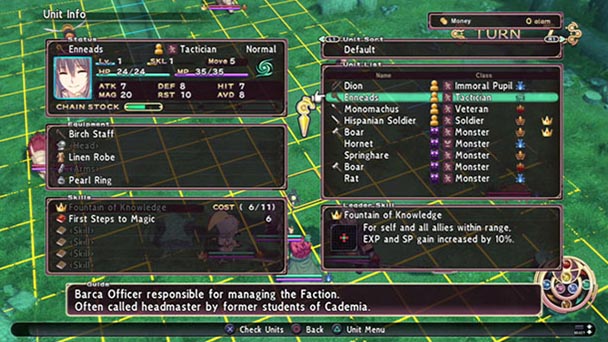 As mentioned, Tears to Tiara II's art design is an impediment to enjoyment. Beyond the glaring dissonance between the well-drawn portraits and their substandard polygonal representations, the game's visual are often middling. Frequently resembling the aesthetics common during the PlayStation 3's launch window, Heir of the Overlord frequently cut corners, jump cutting past cut scenes which should be animated, and exhibiting simplistic textures and jaggy shadow modeling. Mercifully, the game's aural output fares far better, with first-class Japanese voice-acting complemented by a soundtrack that ranges from sorrowful to stirring.
Tears to Tiara II only link with its predecessor is the same broad setting, making Heir of the Overlord an appropriate entry point for Stateside and European players. Heading into the title, players can expect lengthy conversational set pieces to be balancing by an affecting, wonderfully realized plotline. Agreeably, combat is also engaging, extending a healthy amount of tactical conundrums at players. Although it might feel as if you're advancing the narrative rather than affecting the world, Tears to Tiara II: Heir of the Overlord proves that adept storytelling can occasional trump player autonomy.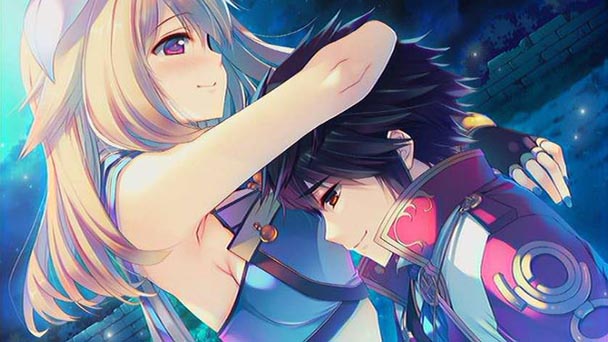 Tears to Tiara II: Heir of the Overlord was played on the PlayStation 3 with review code provided by the publisher.
Tears to Tiara II: Heir of the Overlord
Platform: PlayStation 3
Developer: Aquaplus
Publisher: Atlus
Release date: October 14th, 2014 (US), October 15th (EU)
Price: $39.99 digital or physical
Languages: Japanese voice/English text

Tears to Tiara II: Heir of the Overlord review
Review Overview
Gameplay - 80%
Story - 95%
Aesthetics - 60%
Content - 85%
Accessibility - 80%
80
80%
Good
Summary : Gamers likely wouldn't guess that Tears to Tiara II: Heir of the Overlord is the offspring of a hentai title. With emotive writing, a plot that's not afraid to tackle thorny subjects, and one of the more heartwarming relationships in contemporary role-playing, players might be grabbing a Kleenex for all the right reasons.

User Rating:

4.35 ( 11 votes)