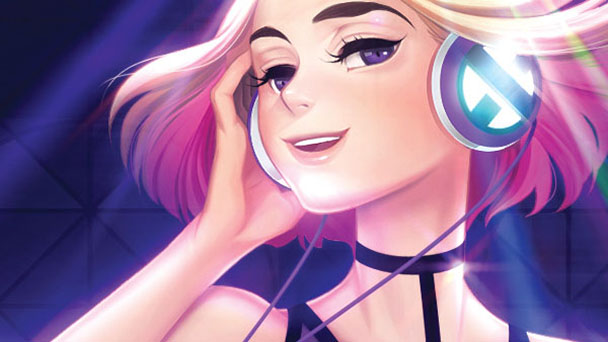 Lately, portables have received a steady stream of rhythm games, between Hatsune Miku's trio of titles and Rise Kujikawa's return to the entertainment world in Persona 4: Dancing All Night. PS Vita owners can add another yet possible purchase to their shopping lists with the release of Superbeat: Xonic. Sure, the title might lack visual star power, without a teal-haired temptress or any Shin Megami-themed shuffling to entice players. But a plethora of song selections, an intuitive input method, and a wealth of customization options help Xonic to achieve success.
Crafted by former members of South Korea-based Pentavision, Superbeat: Xonic shares a similar visual style as the popular DJ Max series, boasting an exceedingly clean and neon-hued interface. This aesthetic also carries over to Superbeat: Xonic's succinct tutorial, which offers a two-minute overview of the game's note-progression system. Between the lesson's brevity and the involvedness of the control system, expect to watch the cinematic a few times. And like many other components in Xonic, you'll be rewarded for your diligence.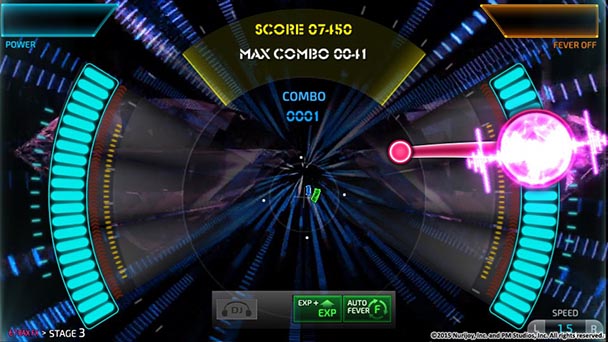 Move into the title's Stage mode, and you'll discover some of the variations that Superbeat has in store for players. Beyond three difficulty levels that influence the number of missed notes players can endure (called "breaks"), there are also a quartet of different input methods- each built upon a mechanic which sends musical notes radiating from the center of an on-screen circle. 4Trax splits the two bordering areas into halves, with 6Trax spliting the zones into thirds. 6Trax FX ups the ante by adding in notes which require a press of the Vita's triggers, while Free Style is unlocked after beating each song, permitting players to enjoy the selection without most of the of game-based constraints.
Complementing the selection of note-tracking techniques are two different control schemes. The touch screen based method is ideal at lower difficult levels, allowing players to tap away at the successions of notes and sustained holds. It get a bit harder when you add pitch shifting and scratches. The former task gamers with moving their finger along the fringes in time with a crimson-colored line. But veering away from the indicator can be a bit too easy, potentially ruining an exhilarating combo of notes. Likewise, scratches require players to slide their fingers across the peripheries, which can be a bit burdensome for Vita owners with screen protectors.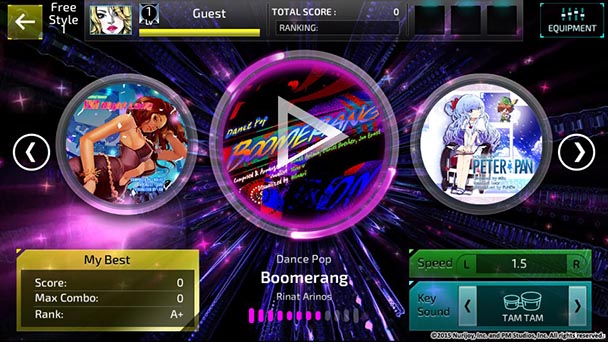 Mercifully, these minor misgivings are largely absent when players use the physical control scheme. Here, face buttons, the directional pad, and both analog sticks are used for corroborate each passing note. While not quite as instinctive as touch screen input, stick with it, and you'll soon be replicating successions of notes with transcendent composure. Pleasingly, both systems can be used simultaneously, granting gamers to come up with their input styles. Additionally, physical controls means that Superbeat: Xonic is compatible with PlayStation TV units, although players will have to use a few virtual touch controls in the game's menus.
Agreeably, Xonic makes a few amendments to rhythm-game convention. While failing will still occur after a procession of note breaks, defeating doesn't occur by flubbing a pre-set number of times. Instead, Superbeat uses a HP system where breaks lower your count, but subsequent successful entries can replenish the gauge. As such, bombing a song typically means completely losing track of things. Additionally, further assistance can be found in the game's DJ Icons. But equipping one of these items, players receive a buff, bestowing bonuses like doubling your HP and giving an Experience boost.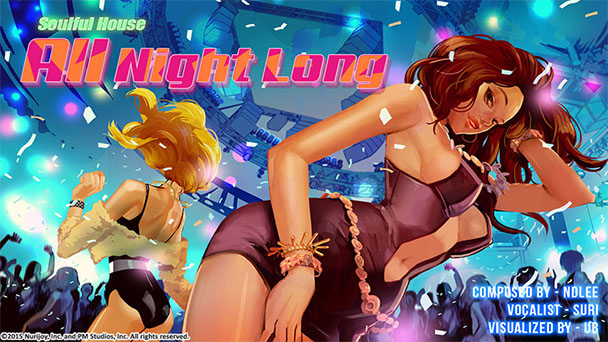 Experience factors into Superbeat's meta-game, with each successful performance and even botched attempt contributing toward level growth. In execution, this system helps to goad gamers along, delivering a steady stream of incentives. From new songs, additional DJ Icons, keynote sounds, and even extra missions for World Tour mode, the game distributes a nice array of unlockables. The latter adds value to Xonic's secondary campaign, which sends players on a global trek to real-world clubs. Each assignment gives gamers a specific challenge that's tailored by modifiers. While relatively easy at first, once players are challenged with trials such as nailing a 100-note combo, the difficulty level does ramp up. Meanwhile Stage mode is perfect for a portable game, with players endeavoring to earn the supreme S+++ rating across three selectable songs.
Although Superbeat's gameplay is adept, the game can't match the aesthetics of its contemporaries. While players will be too occupied to care about the absence of music videos and animations during play, it would have been pleasing to see a bit of personality beyond the cover art for each track. That said, few will find fault in Xonic's delightfully eclectic soundtrack. Beyond the obligatory K-pop, J-pop, and house songs, there some really remarkable fusions found on the set list. Mercifully, there's not a hint of DLC, with the game's collection of 57 tracks contributing enough diversity to sustain several weeks of play.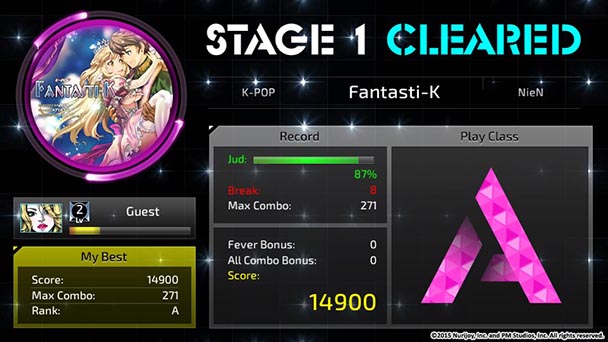 Yes, Superbeat: Xonic's screenshots look a bit sterile. But look past this superficial transgressions, and the game has the potential for long-term play. Unlike most entries in the music-rhythm genre, Superbeat give players complete control over the difficulty of their game, even offering to tweak details like note speed and the type of control scheme. Factor in a substantial selection of tracks, and Xonic will makes a harmonious choice for rhythm-game aficionados.
Superbeat: Xonic was played on the PS Vita with review code provided by the publisher.

Superbeat: Xonic
Platform: PS Vita
Developer: Nurijoy
Publisher: PM Studios, Atlus and acttil (NA), Rising Star Games (EU)
Release date: November 10th, 2015
Price: $39.99 retail or via PSN
Review Overview
Summary : Scalability is Superbeat: Xonic's greatest trait. Here's a game that can adapt to everyone from cadence-impaired klutzes to those with near-divine dexterity.