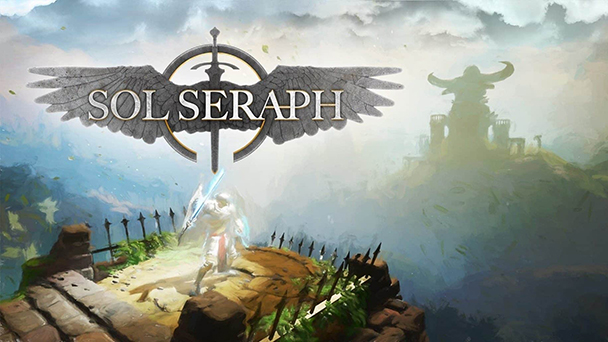 When a major publisher is squatting on a beloved property, occasionally it's indie developers who come to the rescue. From A Hat in Time and Yooka-Laylee's reinvigoration of the three-dimensional, character-driven platformer to Petroglyph Games' persistence of the real-time strategy genre, 'spiritual sequels' often rival the quality of their source material. Sporadically, they even outshine their inspiration, enlivening a concept with new ideas.
Ideally, that would be the case with the PlayStation 4, Switch, Xbox One, and PC release of SolSeraph. Unabashedly rekindling the unique dual gameplay systems of 1989's ActRaiser, developer ACE Team seems eager to gratify gamers enamored by the Super Nintendo classic. But with a number of odd design decisions and a general feeling of being rushed, SolSeraph seems poised to placate only the most adamant of ActRaiser enthusiasts.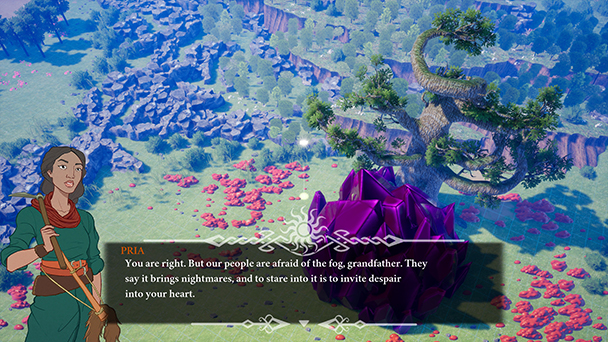 A Capable Tale Awkwardly Told
Much like Acquire's magnum opus, SolSeraph's storyline focuses on the divine, and is brimming with promise. A visually striking opening cinematic tells of the world's creation, with Sky Father and Earth Mother bringing celestial bodies, animals, and humans to life, with an apparent partiality for the storytelling ability of the latter. But the young gods became jealous of humanity's capacity for narrative, and scattered them with fire and floods across different parts of the globe. Given ACE Team's appreciation for history (Rock of Ages and Abyss Odyssey reveled in European and Chilean lore, respectively), the premise is engaging, with a protagonist named Helios duty-bound to help humankind.
Unfortunately, the approach to exposition is problematic. The cut scenes that bookend the game are fantastic, but when SolSeraph delivers text-based dialog that intermittently interrupts your deific duties, you'll probably wish that ACE Team shifted conversations to moments when you're not preparing for an onslaught of creatures. Sure, the game's city building/tower-defense component doesn't have a wealth of strategic depth. But it's does have enough interconnected tasks to make you resent the steady disruptions.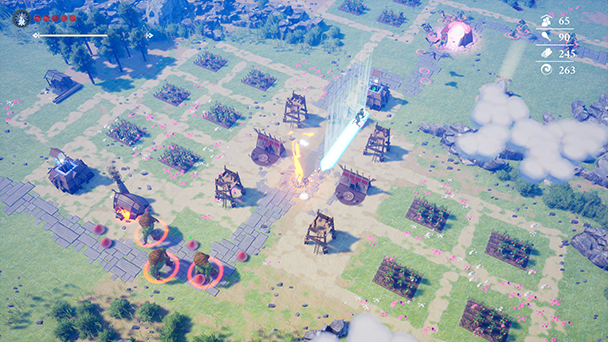 Duality Done Without Finesse

Like ActRaiser, SolSeraph is split between across two types of play. The game's Action Mode attempts to reproduce the side-scrolling actions of coin-op and cartridge-based gaming, replacing sprites with flat, polygonal characters. But there's a lack of finesse when Helios uses weapons like a sword and bow, as well as a shield to defend himself. While some issue stems from measured movement of the hero, others arrive from enemies that linger right outside your attack trajectories. Some bow-carrying foes fire from offscreen, which be annoying during stages where SolSeraph surrounds you with adversity. Boss battles are habitually conquered by hacking away at enemies, without much strategy. Action Mode isn't unpleasant, but there are enough small irritants to siphon away what could have been an enjoyable exercise.
Strategy mode fares better, but not by much. Here, the goal is to keep bands of beasts from extinguishing a flame that's placed in the middle of the map. In keeping with tower defense convention, the game's variety of opponents obediently walk along preset pathways. To prohibit the fire from being put out, you'll need to place a multitude of structures, from archery towers to bands of combatants that block the road and even the old spike strip. Naturally, it's not quite as easy as it sounds due to the inclusion of resource management. Your militia needs houses to live in, farms to grow food, and trees that provides wood to build garrisons. Environmental materials are finite, so you'll probably have to continually recycle structures and workers from lumber mills constructed around tree-depleted zones.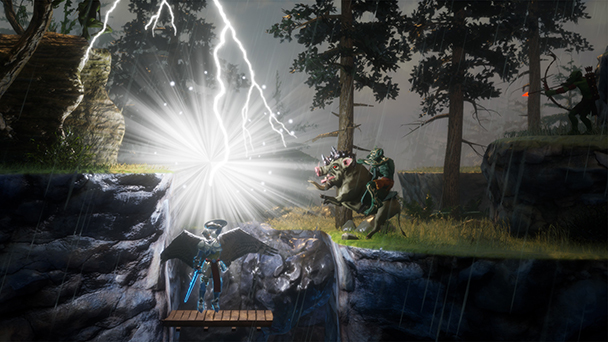 Neither Renovation nor Innovation
Enemies gather is areas shrouded by a dark fog, and only by building temples can you remove the mist. Do this and you'll be able to send Helios into a monster lair, with SolSeraph reverting to its side-scrolling stages. Unfortunately, the sense of accomplishment is muted with defeated lairs still outputting a steady succession of creatures, at least until you defeat the map's principal lair. While SolSeraph is smart enough to mix things up with new structures and divisions across subsequent stages, Strategy Mode can habitually feel like a war of attribution again an unrelenting enemy. On the upside, the game's UI is remarkably well done, making village construction a breeze.
As such, SolSeraph has two fundamental problems. First, it rarely produces the sense of satisfaction that it should. Both Action and Strategy Mode are competent but are seldomly engaging. Hacking away is sullied by cheap shots and a general lack of finesse with your moveset. But more importantly, is that SolSeraph doesn't innovate on ActRaiser. With three decades worth of ideas to pull from, it's hard not to intrigued by the prospect of an expanded RPG-like growth system (beyond the presence of new skills) and even a tech tree that could have contributed a tactical constituent to the title.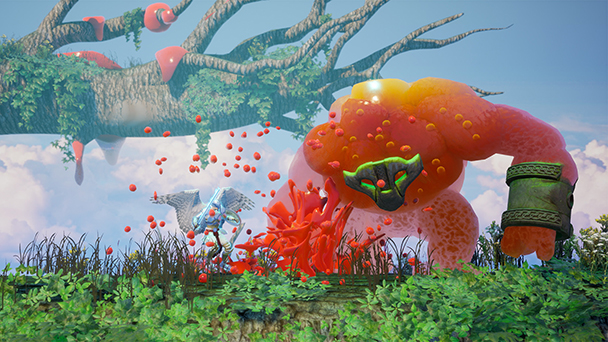 Conclusion
Woefully, few developers have tried to rekindle ActRaiser's fascinating formula. As such, ACE Team's attempt is welcome, but marred by a slapdash execution. If this many blemishes marred Quintet's 1989 game, ActRaiser quite possibly wouldn't not be as revered. Assist Helios only if you have the tolerance to overlook more than a few hindrances.
Review Overview
Summary : As a spiritual successor to ActRaiser, it's disheartening to see a talented developer like ACE Team deliver a middling effort. Sadly, neither half of SolSeraph is as good as it should have been.