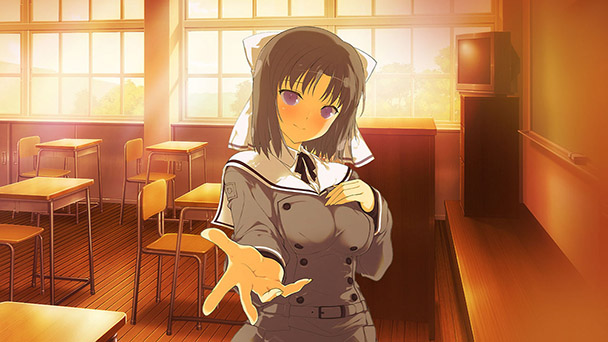 Since its 2011 debut, the Senran Kagura franchise has been remarkably prolific. Beyond five different manga series, two anime, and five mainline games, the property has prompted a number of interactive spin-offs. From a Japan-only card battling title, Bon Appétit's rhythm-based mini-games, Peach Beach Splash's third-person, water-gunning, to an upcoming pinball game, the perpetually panty-revealing  shinobi seem to be as risk for figurate and literal overexposure. But at least each divergence seemed built around an ambition for involving gameplay.
Regrettably, that's not the case with the recent release of Senran Kagura Reflexions for the Nintendo Switch. It's far removed from the musou-style mechanics of the main series or even the girls' incursion into the culinary arts. Instead, play centers around giving reoccurring series star Asuka a message so masterful, it allows self-reflextion to erupt. But in execution, dialog is too terse to produce much exposition and challenge from the scant number of mini-games is nearly non-existent.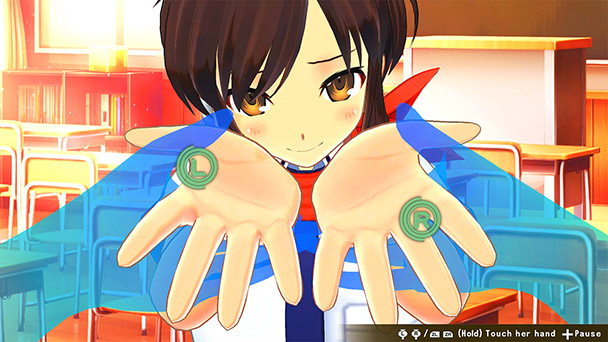 As if the heterographic 'X' in the title wasn't enough to signify lasciviousness, an excess of double entendres ensure you'll know that the game is about helping Asuka have an orgasm. Yes, the game will thank you for 'coming' more than a seventies-era James Bond babe. But once you get down to the action, the puns stop, forcing you to focus on the tasks ahem, at hand.
For those new to the ecchi games, know that content is quite suggestive, but never ventures into the pornographic. Follow the on-screen prompts, and Asuka will emit a succession of suggestive moans, but in keeping with Japanese standards, no actual nudity is ever shown. The leering shots of underboob and panties meaning that you won't want to play this is public, but if your significant other finds the game on your Switch, a laidback shrug should probably end the admonishment.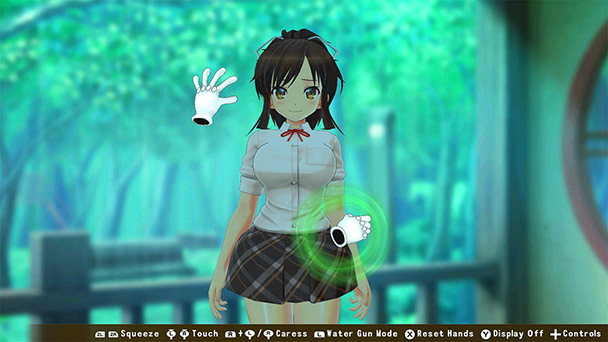 Reflexions' unsophisticated simulation of reflexology begins with Asuka extending her hands, as your disembodied pair of blue appendages gently supports them. Using the analog sticks on either a berthed or free duo of Joy-Cons, you can move two cursors around. A button press initiates a caress, and when performed on different parts of Asuka's palms or her finger, relaxes her enough to send her into a dreamlife state. But unlike the feeling of immersion cultivated by the best VR games, even a semblance of physical touch never materializes, even with the incorporation of HD rumble feedback. In execution, this part of the game permits players to select different scenarios which become the bulk of Reflexions' interaction.
The set-ups switch the focus from Asuka's hands to the rest of her body, where you use two on-screen hands to stroke and grab different parts of her body. Zones are color-coded to show how pleasing it is for Asuka, and like any respectable shinobi she doesn't take kindly to boob or butt fondling by her virtual masseuse. But caress the right zones, a rosy glow emerges, and you'll be pushed into a more intimate mini-game, where you'll have to do things like time thigh slaps to keep a meter in a mid-zone. Complete this before a timer expired and you're treated to a brief cinematic depiction of the afterglow, as well as a few unlockables.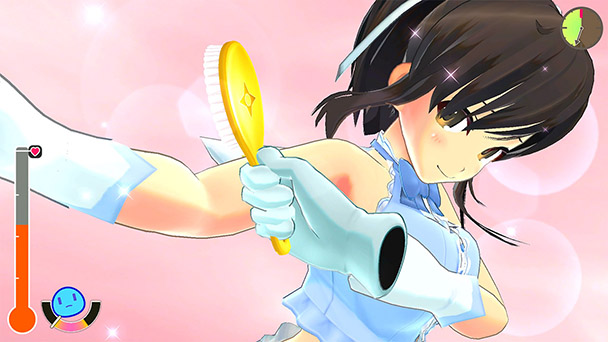 With so little challenge, Reflexions feels like an interactive toy or even demo, rather than a fully-realized experience. The first one or two rub-downs offer novelty, but any subsequent ones feel as challenging and entertaining as a 'clicker' game. Essentially, the only incentive for continued play stems from the hairstyles, outfits, underwear, and accessories you can apply to Asuka's character model.
Like many previous Senran Kagura titles, Dress-up is a fun little diversion, especially when you can witness the fruits of your labors in Reflexions' diorama mode. Here, the game extends stances with names like Power Cleavage, Beg, and Kitty Pose, putting the shinobi in a variety of embarrassing positions. But this mode also exhibits the game's greatest attribute, the quality of its character models. Simply put, Asuka looks nearly as good on Switch as she does on PlayStation 4, with the title exhibiting traditional franchise treats like clothing transparency.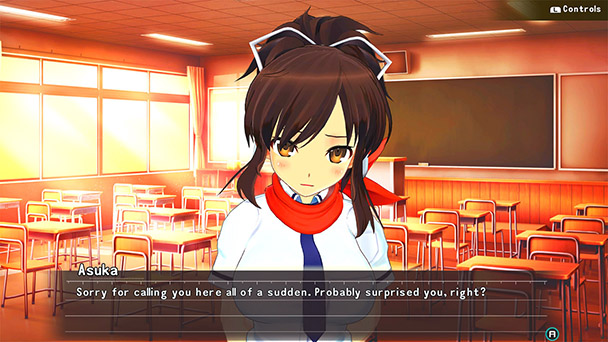 Senran Kagura Reflexions demonstrates that a game needs more than just fan-service. Had the title extended more conversational aspects or mechanics deeper that a WarioWare micro-game, it might make for a compelling curio for franchise fans. As it stands, there's little reason for anyone to touch Reflexions.
Senran Kagura Reflexions was played on Switch
with review code provided by the publisher. 
Review Overview
Summary : Although the ten-dollar price might make a purchase tempting, Senran Kagura Reflexions is short on content and enjoyment. The prospect of paying for additional characters feels like a slap- and not a playful one on the thigh.