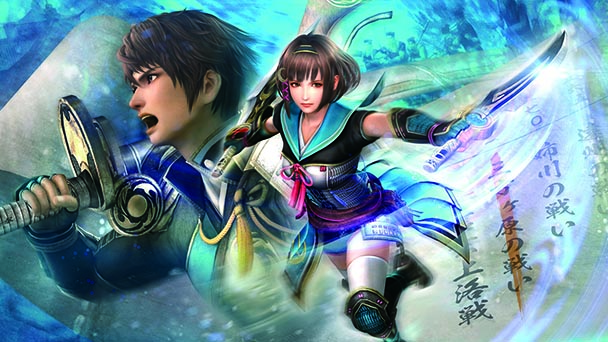 Much like EA Sports' athletic franchises, Omega Force's Warriors titles offer an evolutionary, rather than revolutionary approach to their properties. In execution, both companies offer annual iterations of their renowned titles, maintaining core play components, while tweaking components like rosters and modes. Given the prolific output of both publishers, the strategy seems to be working, with no slowdown in sight for either corporation, even as a contingency of players complain about the lack of sweeping innovation.
Given that unadventurous business model, Samurai Warriors 4 for the PlayStation 4 and Vita was nothing short of a rousing surprise. Still firmly situated in the Sengoku era and maintaining the musou mechanics that have becomes mainstays for the series, the title also added an unexpected number of invigorating components. Hyper Attacks were possibly the most significant addition, allowing players to knock over dozens of on-screen foes, reinvigorating the game with a sense of potency.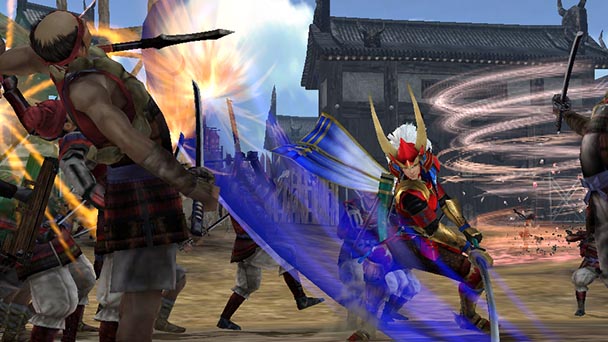 Conquering a battlefield with a single general typically demanded a wealth of backtracking, so Warriors 4 permitted players to switch control between two different officers, ensuring they were never too far from a contested area. With the release of Samurai Warriors Chronicles 3 for the PS Vita, all of these improvements are in place, with the title even increasing the number of switchable officers. Now the touchscreen can be used to select between four different characters or even issues orders to their comrades, giving gamers greater control over each battleground.
Where Chronicles 3 distinguishes itself from the Vita version of Samurai Warriors 4 can be found in the main campaign. Typically, Warriors titles have players select from one of the historically-based characters, seeing the tide of allegiances and betrayals from their perspective of personalities like Mitsunari Ishida or Yukimura Sanada. Instead, Chronicles 3's Story Mode commences with a character creation suite, where gamers can construct an avatar, selecting from different genders, faces, body and voice types. Smartly, the switch to custom characters is more than just cosmetic, altering the player's perspective of the Warring States period. With players in the middle of the plotline, directly interacting and building relationships with characters, the story seems more personal, even if the plot follows a predestined trajectory. For newcomers, the technique is a helpful way to become acquainted with characters, motivations, and alliances without drowning players in dense exposition.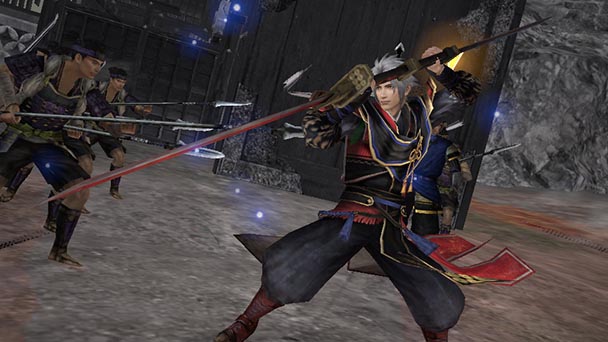 While the narrative might be linear, there are a number of elements to ensure than players will find motivation to return to the ten-to-fifteen hour storyline. Fighting alongside different characters and engaging in the dialog options that bookend each mission can build favor with over fifty other personalities. Earn enough rapport and new content appears, offering things like new event scenes, new missions (and even hypothetical "what if" scenarios), and the ability to play as your trusted allies. The downside is that unlocking all of this content requires a healthy bit of grinding, so you'll be revisiting many of the game's twenty-plus main missions with regularity.
Fortunately, Chronicles 3 approach to missions helps to alleviate some of the tedium. Much like Samurai Warriors 4, stages with offer a steady influx of sub-objectives, requiring samurai strategists to constantly reprioritize. In execution, accomplishment involves juggling multiple goals, and the acceptance that allies will falter, enemy generals will escape, or even more likely- you won't be able to complete a task in a certain time frame. While securing every objective likely won't be possible from the onset, using acquired materials to augment your arsenal or level up your playable allies.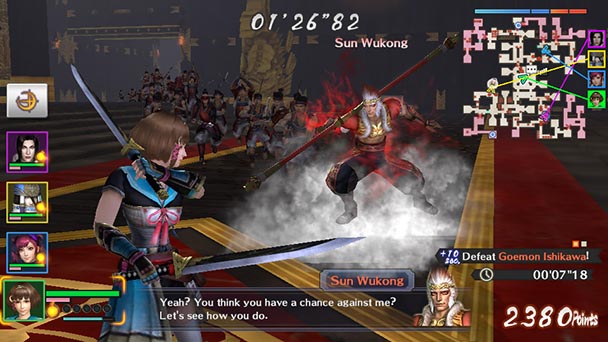 Pleasingly striking at enemies with the square and triangle buttons, is competently contextualized from the console version. While the enemy count is restrained on the Vita's screen and pop-in can be noticeable, the title does capture Warriors' sensation of being a near-unstoppable badass on the battlefield, as players use normal, Power, Hyper, and a trio of Musou attacks to whittle away at opposing forces. Ushering in an interesting risk/reward mechanic are the title's War Arts, permitting players to take advantage from a list of perks. From taking no damage for fifteen seconds to increasing the amount of experience earned through each K.O., these can produce windfalls if triggered at an opportune moment.
For the most part, Sony's portable system handles the hectic fracases admirably, with slowdown only occurring during large-scale spectacles, such as the toppling of an archer tower. Equally as adept are the character models which are reasonable reproductions of the console version (and even allow the importation of DLC attire from the Vita version of Samurai Warriors 4). Sonically, Samurai Warriors succeeds, keeping the original Japanese voice work intact as well as the melodious amalgam of traditional instruments and more modern riffs.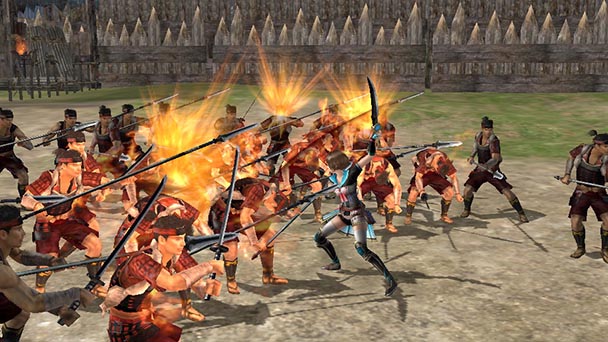 While Samurai Warriors on a portable system might sound like little more than an assemblage of sacrifices, Chronicles 3 offers an admirable interpretation of musou mechanics. Between the integration of Samurai Warriors 4's improvements and a campaign that will appeal to both battle-hardened aficionados and beginners, Samurai Warriors Chronicles 3 is worthy of a purchase if you haven't already purchased the fourth iteration of Warriors.
Samurai Warriors Chronicles 3 was played on the PS Vita with review code provided by the publisher.
Samurai Warriors Chronicles 3
Platform:
 PS Vita, also available on 3DS
Developer:
 Omega Force
Publisher:
Koei Tecmo Games
Release date:
June 30th, 2015
Price:
$39.99 via
PSN
ESRB:
Teen
Review Overview
Summary : For those that feel the Warriors games are an exercise in tedium, tasking players with K.O.-ing legions of indolent enemies, Samurai Warriors Chronicles 3 isn't likely to change your mind. But franchise fans will find an encyclopedic amount of Sengoku-era content in the download, and an execution that's surprisingly proficient for a portable.