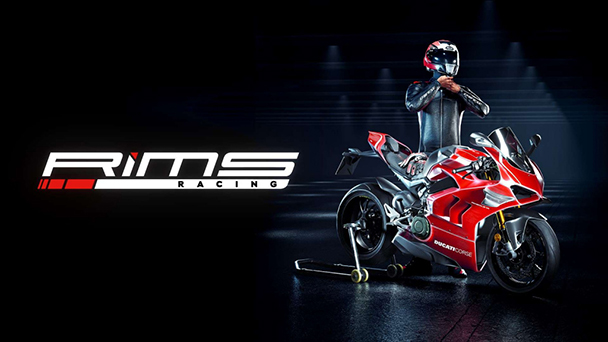 Beyond racing on ten real world circuits and five inspired point-to-point routes, RiMS Racing separates itself from its peers by making you responsible from everything from pitstop maintenance to overseeing performance optimization. Mastering all of it is going to take some time.  
RiMS Racing


Platform:
PC, also on PlayStation 4, Xbox One
Developer:
RaceWard Studio

Publisher:
Nacon
Release date:
August 19th, 2021
Availability:
Digital
Price:
$49.99 via
Steam
and other digital marketplaces ($44.99 launch discount price on PC)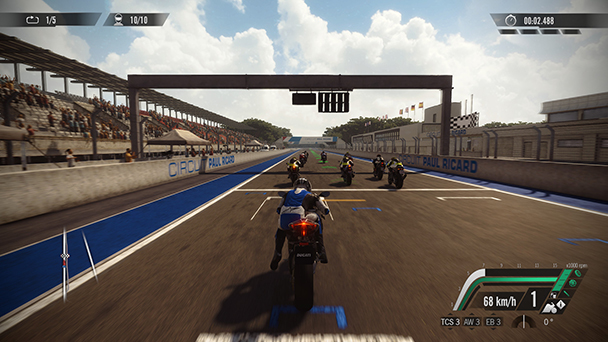 From the relative accessibility of RIDE series, the staunch simulation of TT Isle of Man: Ride on the Edge 2, and even MUD FIM Motocross World Championship's crowd-stirring hole shots and kickers, each new motorbike racer carves out its own niche. With multiple entries in the MotoGP, MXGP, Monster Energy Supercross, SBK, and RIDE franchises, Milan-based Milestone is undoubtedly the dominant two-wheeled racing developer. With the release of RiMS Racing, a plucky, cross-town upstart has emerged with RaceWard Studio's inaugural outing. Here, you're more than just a mere rider.
RiMS Racing's hook is that you'll also serve as engineer and mechanic. Off the tarmac and in the pit, you'll be analyzing data and swapping out worn parts. The concept that podium finishes should be attributed to entire racing teams, rather than just riders, is certainly noble. But in execution, the jack of all trades approach might grow tiresome to those uninteresting in tinkering and performance testing. Effectively, RiMS Racing is a niche within a niche. But if motorbike simulation is your thing, it descends as deep as you can handle.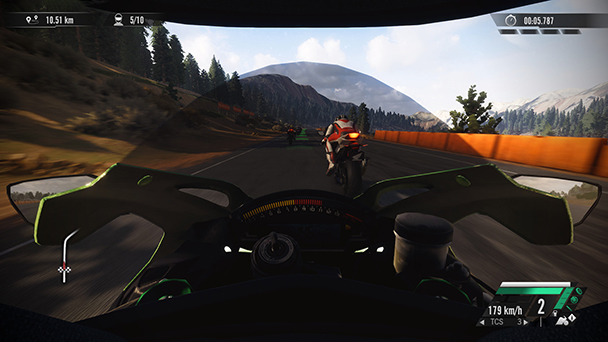 The Nuts and Bolts of Riding
The good news: unlike TT Isle of Man, the title can be accessible to newcomers. Before commencing a career in RiMS Racing, you'll make your way through a series of tutorials. These prove quite indispensable even for veterans of the racing genre. Although bikes have half as many tires as automobiles, there are at least twice as complicated. From managing front and rear braking to learning the subtleties of leaning, motorbike racing is a sport of nuance. Neglecting even a seemingly small variable can easily send your ass skidding across the asphalt.
Fortunately, RiMS offers scalability. You can tweak the level of verisimilitude, adjusting the game's physics, tucking behavior, and braking systems, in an effort to make things more manageable for non-masochists. Originally, I made a mistake of self-confidence, tackling the title on its immediate challenge setting. After several hours of humiliation, I understood what I should be doing when it came to leaning, braking, and racing lines. But execution was another matter, as I struggled to avoid a last-place finish.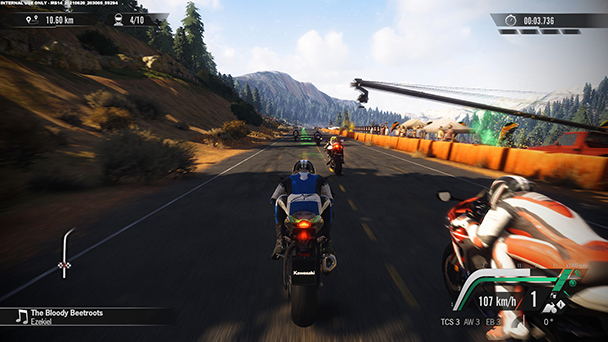 The Melancholy of Motorcycle Deterioration
One of the biggest hurdles to overcome is the amount of feedback the game provides. Unlike some car racers that communicate traction through an elaborate haptic-feedback system, RiMS has a lot of variables. Not only is the game modeling the sensations of straddling a 201-horsepower beast, but you'll also have to deal with depreciation of bike parts. Stick with a single clutch too long and you might feel a hint of lethargy, but you'll probably have to do some mid-race diagnostics to detect it.
This is rooted in the Motorbike Status Check (MSC), which allows you to pause time, shift to a third-person perspective, and inspect a multitude of different components. From tire pressure and wear, brake pad effectiveness, to the amount of petrol in the tank, RiMS reminds us that bikes are built around complex systems. Naturally, deterioration affects performance. The simulation is complex and persistent, with details like scratches permanently etched into parts. Those with OCD should be warned: you won't have enough in-game money to keep your bike spotless.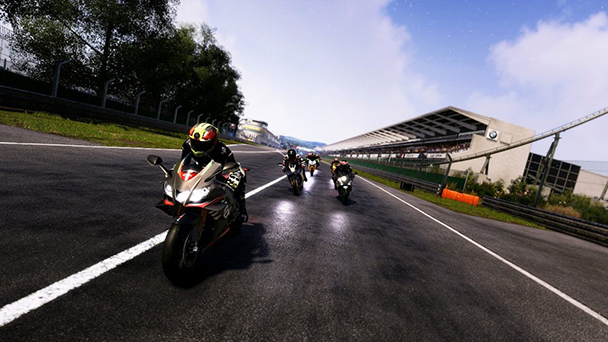 Artificial? Yes! Intelligence? No.
The game's 70-event campaign provides enough longevity to master its minutiae. Before long you'll learn just how far you can push that growling crotch rocket, even on the higher difficulty settings.  Unlike other sims, which give you a bit of autonomy in your career, here you'll largely follow a linear format, which means sucking it up when an endurance race in on the horizon. I do wish RaceWard offered a rewind function, since a last-lap wipeout can be a controller tosser.
Oddly, the game's solo outings fare better than the competitions against other riders. When it's just you against the track, it's easy to get in the zone, careening though corners and nervously watching the penalty clock as you kiss the curb through a chicane. But when RiMS adds rivals, the simulation fractures. Habitually, your fellow competitors behave robotically and they prowl their way across the track. There's little situational awareness, so they'll habitually bump into you and consistently struggle to respond to a wipeout. Moving past the pack in one of the game's point-to-point races becomes gratifying for multiple reasons.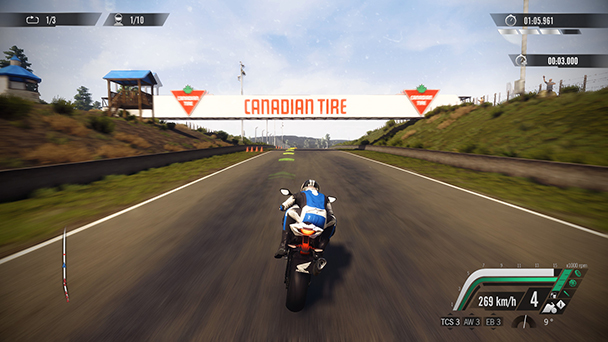 You're Screwed Without a Controller
When you're in the pit or turning from the confines of your team garage, RiMS adopt a curious approach to mechanics, culled from titles like Car Mechanic Simulator. Here, analog stick rotations are used to simulate the turning of screws, while holds are used for the extraction and replacement of parts. Although the game supports mouse-and-keyboard support, it begs for a controller. Merely undoing a bolt is unnecessarily awkward and can eat up time during a race. You'll eventually earn team credits that can automate the task but doing so sacrifices winning bonuses or a reduction in wear-and-tear.
Remarkably, RiMS Racing favors depth over breath. That means you won't have an inventory of lower-tier bikes gather rust. Instead, the game offers eight of the world's best (Ducati Panigale V4 R, MV Agusta F4 RC, Aprilia RSV4, BMW M 1000 RR, Suzuki GSX-R1000R, Honda CBR1000RR, Kawasaki Ninja ZX-10RR, and Yamaha YZF-R1). When it comes to part inventory, the base game offers 500 officially licensed spare parts. But woefully, RiMS is launching with two fifteen-dollar DLC packages, spilt between the European and Japanese bikes. Coupled with packages that sell additional team credits, liveries, helmets, and rider outfits, players should be aware of the rabbit-hole of supplementals before committing.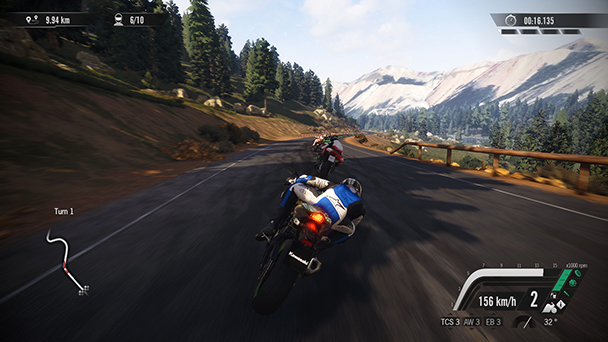 Conclusion
Between the duties of racing, maintenance, and engineering, RiMS Racing tasks you with an entire team's worth of work. Each teammate has a different relationship with the bike and you'll witness the importance of their contributions. It's slightly divergent approach to the racing genre but one that works, especially if you long for more that record-setting lap times.
RiMS Racing was played on PC with
review code provided by the publisher. 
Review Overview
Summary : RaceWard Studio balances racing with performance tuning making RiMS Racing feel distinctive. Make sure you have an interest in both aptitudes before hopping on.