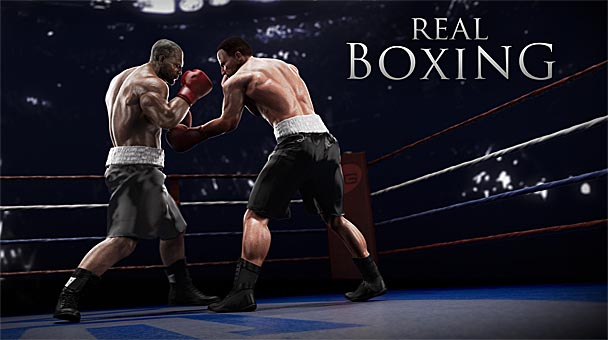 It is often said that boxing is a dying sport. The popularity of Ultimate Fighting Championship, and mixed martial arts in-general, is on the rise, whereas boxing disappears from most people's radars for months on-end, only to resurface for two or three major prize fights a year. In truth, boxing is alive and well. The recent Mayweather/Alvarez bout lined Floyd Junior's pockets with a staggering $40 million. Arriving hot on the heels of the Pay-Per-View knock-out is Vivid Games' Real Boxing for the PS Vita.
Real Boxing forsakes the over-the-top zaniness of Nintendo's Punch-Out!! series, as well as big-name stars of the sport, in favor of a more generic approach. The game starts with you customizing your own boxer, who basically doubles as your profile for the game. After your prize fighter is set, you can jump into a simple quick fight, a career mode consisting of three tournaments, or local or online multiplayer. Winning a fight rewards you with money and upgrade points that increase your fighter's stats. Completing certain challenges in career mode fights also pays out upgrade points, money, or both. Another way to tweak your fighter is the perk system. Doing training exercises before a fight fills a meter that unlocks benefits ranging from reducing the stamina drain for certain blows to assisting with getting up after a knock-down.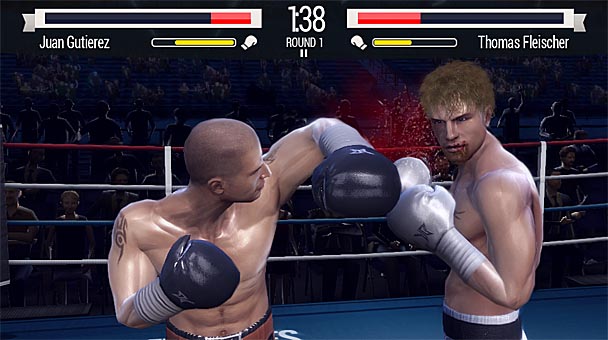 Upon playing Real Boxing for the first time, most dedicated boxing gamers will have EA's dormant Fight Night series spring to mind. Punch controls are mapped to the right analog stick (as well as the face buttons and directional pad). Right stick punches are almost exactly the same as Fight Night's (minus the quarter-circle motions), resulting in a responsive, easy-to-use control scheme. Holding the L button modifies your shots into body blows, if the need to shake up your fighting style arises. Pressing the R button not only covers up, but with perfect timing, can activate a slow-motion counter-punch opportunity that triples the damage of a blow. Landing a series of jabs and uppercuts that floors your opponent feels satisfying and keeps you coming back for more.
Graphically, the game is rather impressive. This is thanks to, ironically, the Unreal Engine. Character models and arenas are rich with detail, be it cuts, bruises, and blood on the faces of the fighters or snow falling on the outdoor venue in Russia. Landing a knock-down shot sends the opponent to the floor in a heap of physics. Unfortunately, the presentation is not all championship gold. Shoulders at times look disjointed or unnatural. Another physics engine problem is that the counter-punch system will activate even though the supposedly dodged punch clearly connects. I also encountered an odd glitch during an exhibition fight where both the knock-down replay and the ten-count animations wouldn't display. On top of that, half of the ring ropes were gone. Those glitches lasted throughout that one fight.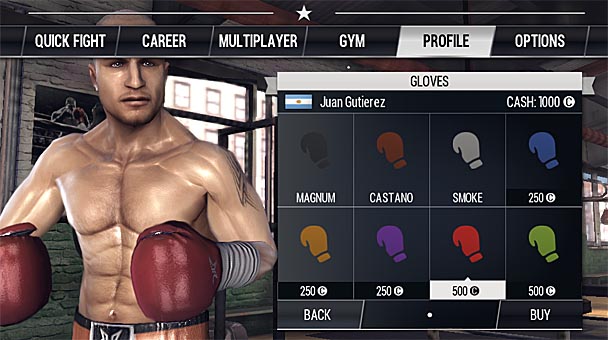 Repetition is one of Real Boxing's real faults. You'll see the same entrance, ten-count, victory celebration, and ring girl animations over and over again. In some cases, it's because there was only one animation captured. The repetition extends to the audio, as well. The play-by-play man will say the same "Yes! This kid totally deserves it." quote each and every time you win. It's not that the announcer himself is bad, he just wasn't given enough to work with.
Despite the presentational shortcomings, Real Boxing delivers a knock-out where it counts; the gameplay. Simply put, it's fun to play and tough to master. Perhaps the best endorsement I can give is that I will be keeping Real Boxing on my nearly-full Vita memory card well after the review period ends. Boxing fans should have no qualms about chomping into this $9.99 download title.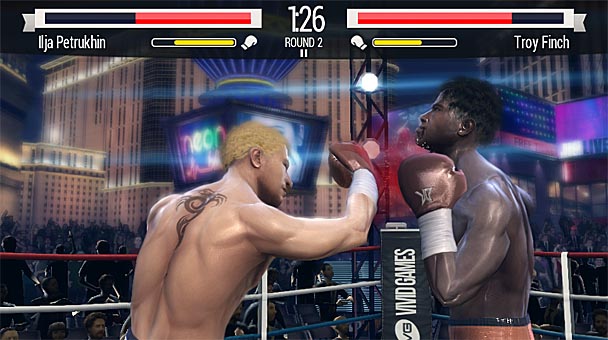 A copy of Real Boxing was provided by for review by the publisher
Review Overview
Summary : The PS Vita's first boxing game delivers a strong showing in the ring, delivering a visual TKO.