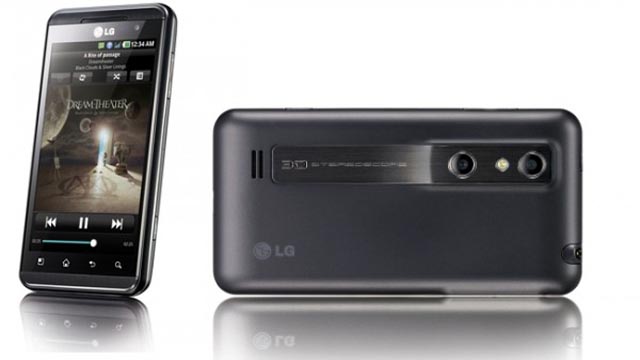 If industry pundits are to be believed, dedicated portable gaming systems are on the verge of extinction. With the ever-increasing processing power of smartphones, it's easy to understand the impetus of these predictions. Even contemporary devices like the Xperia Play have little trouble emulating fifth generation console titles, allowing gamers to play a bit of Crash Bandicoot or Syphon Filter between Facebook updates or tweets.
Curiously, the AT&T LG Thrill is poised to confront two different gaming markets. With a nimble dual-core, 1Ghz Texas Instruments OMAP CPU and a built-in HDMI port, the phone is capable of broadcasting a hearty first-person shooter like N.O.V.A. onto high-definition televisions. Alternatively, with the device's glasses-free 3D display, the screen produces a sense of depth rivaling Nintendo's 3DS. While a number of small snags blemish the Thrill's virtues, for its current price ($99.99 with a two-year contract), the Android OS-powered smartphone still earns a spot alongside the Xperia Play and HTC Inspire as a recommended pick for AT&T customers.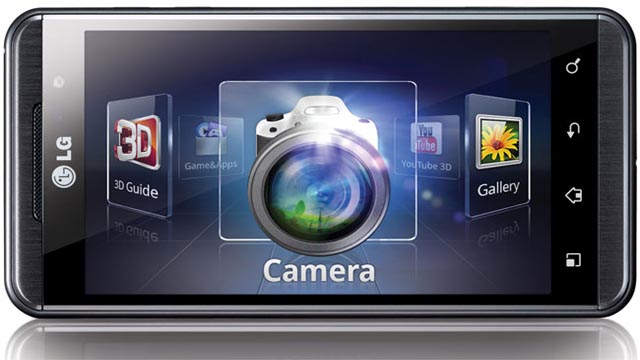 First Impressions
With a 5.07 x 2.68 x 0.47 inch (128.8 x 68 x 11.9 mm) footprint and a 5.93 ounce (168 gram) weight, the Thrill is undoubtedly one of the bulkier phones around, easily sequestering the interior of a pocket. Each of the buttons with line the device's edge- power, volume, and key to jump into 3D mode, are flush with the unit, reducing the chances of an accidental press. The HDMI and micro-USB ports are safeguarded by petite pop-out shields, which were a little challenging for large, closely-manicured fingernails to open. When booted for the first time, the Thrill's 800×480 resolution is pleasing, yet pales in comparison to the fidelity exhibited by rival smartphone HTC Evo 3D.
Out of the box, the Thrill comes with Froyo 2.2 OS installed. Although an update to Gingerbread 2.3 is in the works, at the time of writing, has not gone live. Like other Android phones, the Thrill inexplicably limits update checks to once a day. With the speedy processor, navigating through menus is consistently lag-free, offering the responsiveness of the Inspire, albeit lacking the splendor of say, the HTC Sense user interface. Still, a handful of pleasing amenities abound- from an optional voice command button on the top of the virtual keyboard to the ability to easily bookmark a webpage without jumping into a menu. Web browsing may the Thrill's hidden forte- in our tests, the phone loaded web pages about 10%-15% faster than both the HTC Inspire and Motorola Atrix 4G when using the same wireless connection.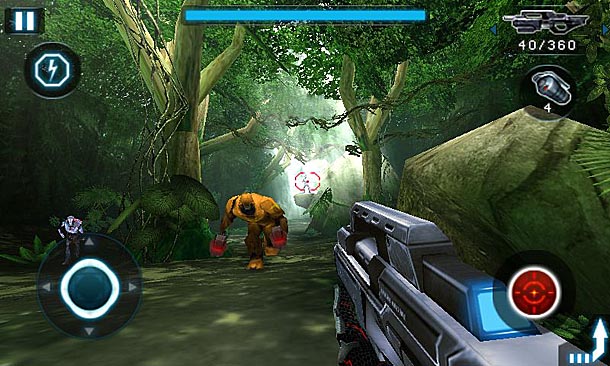 In Depth
A tap on the Thrill's 3D key or the 3D Games and Apps menu button shuttles participants to a revolving carousel of depth-enhanced features. The phone's 3D camera permits the effortless capture of three-dimensional as well as 2D images. Unfortunately, one looming oversight exists: owners are unable to use the flash for 3D photos. While the Thrill also allows three-dimensional video to be shot, video quality can be middling while any accompanying audio recordings are unnecessarily tinny.
Moving to the Thrill's selection of pre-installed games, unearths a trio of derivative titles which nicely flaunts the phone's autostereoscopic abilities. Nova is the requisite first-person shooter, set in a decidedly Halo-esque universe, while Let's Golf 2 cribs the chibi athletes and easygoing charm of the Hot Shots Golf series. Asphalt 6's blend of simplified drifting, car-combat, and regular upgrades feels like an amalgam of a dozen console racers, and features some impressive streets textures and a dexterous sense of speed. Each game provides an on-screen adjustable gauge which replicates the 3DS's depth slider, delivering everything from a flat 2D image to a sense of depth which appears to extend several inches into the Thrill's screen. The sole downside of each 3D app is that the vertical resolution is halved (to create a separate image for each eye), giving each game a noticeably aliased aesthetic.  Remarkably, the Thrill's display holds up startlingly well when using the HDMI port to connect to a television, with a 2D output quality which resembles a PS2 or Gamecube title. Since 3D titles are still scarce, this might be the phone's shrouded forte.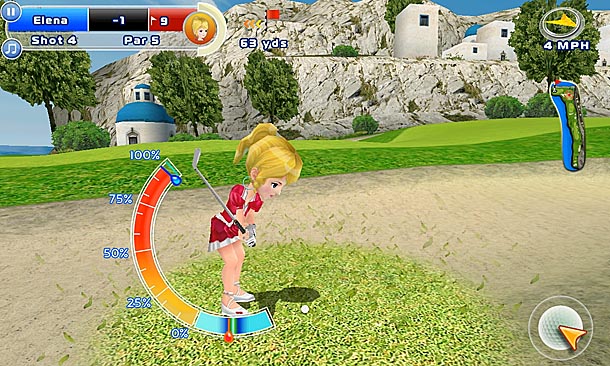 Beyond image quality, the phone is no slouch at pushing polygons. When pitted against graphically intensive titles such as Dungeon Defenders: Second Wave, Exzeus Arcade, and BackStab the Thrill handled each game proficiently, providing steady frame rates without a hint of slowdown. Performance was also verified through Quardrant and NenaMark, with the phone easily outclassing its AT&T contemporaries. Of course, having a blistering fast CPU and GPU comes at a cost- the Thrill's 1500 mAh battery required a midday power boost between rounds of 3D shooting, sporting, and sprinting.
Wrap-Up
Bolstered by a solid build quality, a lithe processor, and functional glasses-free 3D output, the Thrill offers a proficient performance in several key areas. As long as potential purchases aren't troubled by mediocre video recording quality and an abridged battery life, AT&T and LG's smartphone habitually makes good on its moniker by offering a powerful platform for rousing games. However, unless additional developers start embracing 3D output, the Thrill could end up being remembered as a capable curio which battled nobly against dedicated portables.