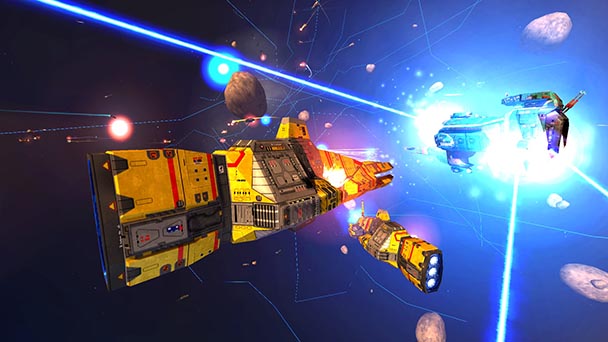 Many RTS fans will agree the genre has seen something of a downturn lately. This once prolific genre sees fewer quality releases with each passing year with the issue being further exacerbated if you're looking for a space themed game. Though it never reached the fame of its Starcraft and Command & Conquer brethren, Relic's Homeworld series has always maintained a strong cult following and is credited with the creation of its own specific sub-genre.
Now, over 15 years since its creation Gearbox took it upon themselves to bring a new level of polish to both Homeworld and Homeworld 2, though the stand-alone expansion Homeworld Cataclysm is strangely missing from this package. Still, beggars can't be choosers and considering it has been 12 years since the last game its community has become ravenous for new content.
At its heart, the Homeworld series play like your standard RTS fare; players must gather resources, research new technologies and build military fleets to crush all opponents. Doing the latter demands a great deal of micromanagement as you amass a vast array of fighters, corvettes, and capital ships, each with their own strength and weakness. Combat in the remastered versions follows a strict Rock-Paper-Scissors strategy, even capital ships will quickly be consumed if facing threats they are were not built for. Luckily, the build menus inform the player of each ship type and its role, making it easy to quickly devise which tactics to employ.
Unit positioning also plays a lead role in Homeworld. Taking place in space, all ships are free to move in any direction, including the Z-axis. Often, inexperienced players forget to take advantage of this feature and as such miss resource deposits or quickly become victims to surprise attacks from more experienced opponents.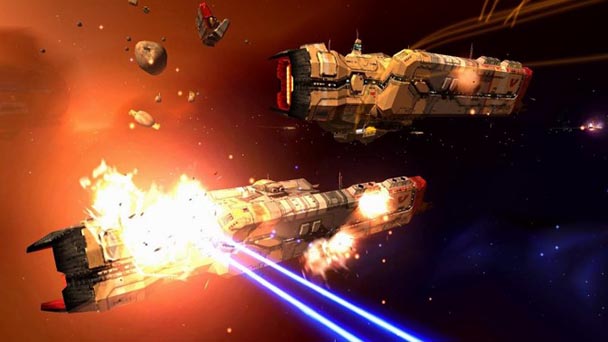 You can tell Homeworld follows the classic line of RTS reasoning considering the single player campaign is perhaps both of these games' strongest points. Offering over thirty missions spread across both titles, these place a heavy emphasis on story, mood, and atmosphere. Homeworld is very much a space opera, sometimes quite literally as it features a few an opera song as part of its musical repertoire.
While the story is minimalistic when compared to Starcraft for example, you will be hard pressed to find a Homeworld fan who does not take remember the Hiigarans' struggles throughout the series. Told mostly through black and white cutscenes, it's a pinnacle of immersive, minimal storytelling, sparing only the essential information while alluding to something greater and feeding the player's imagination.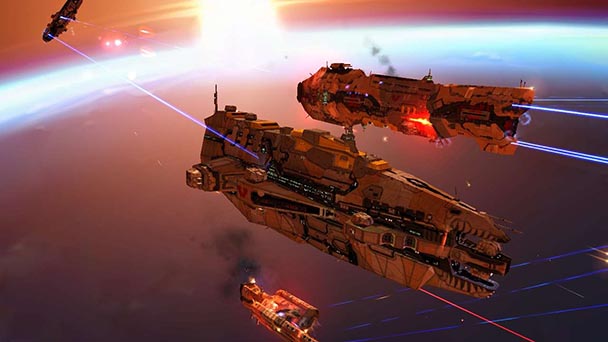 Homeworld Remastered offers an impressive total of four games as players can choose between retouched versions or the purist pleasing untouched originals. At first glance, one would wonder why any player would choose the latter for any reason other than nostalgia, However, as I explored these titles I reached the interesting conclusion that Homeworld 1 is a remake, whereas Homeworld 2 is a remaster. This means that while the second game is virtually untouched save for improved visuals and presentation, the same cannot be said for Homeworld 1 which now features several gameplay tweaks and changes, some of which questionable for longtime fans such as myself.
Essentially, the first game was remade using the sequel's engine and mechanics, drastically altering it. I previously mentioned the remasters feature a strict rock-paper-scissors mechanics, however, the original game was much looser in this regard, battles not only lasted longer, but strategy was largely dependent on formations and unit behavior. The same does not apply to its new iteration where squad formations are essentially broken, units will often fly away independently or at times get stuck in pathing issues.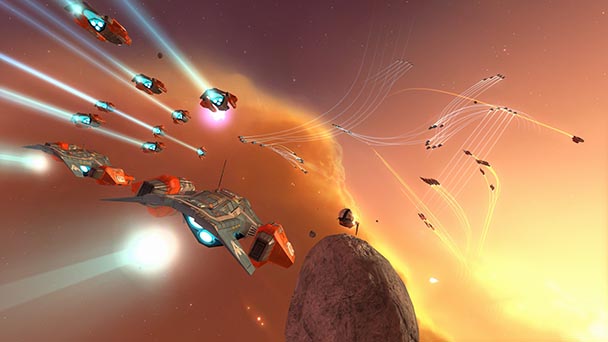 The issue becomes even worse considering how ships are now completely unbalanced. For testing purposes I pit a squadron against a group of bombers and was shocked when the latter won by a landslide, essentially denying interceptors of any battle use within the game. Physics were also remade and simplified; ships cannot get in between a struggle to serve as shields and being hit by a large projectile no longer propels a unit backwards. Finally, fighters and corvettes do not consume fuel either, limiting the usefulness of refilling ships.
Many of these changes may seem minor to newcomers, but these seemingly small alterations vastly change battle dynamics. Further compounding these issues are a slew of bugs, I found myself having to quit and reboot the game several times, either due to my screen going black or because mission triggers would not occur, leaving me stuck on a map with no possibility to move onto the next assignment. While some of these problems can be addressed through patches, others aren't quite so easy to fix as they stem from the use of a different engine.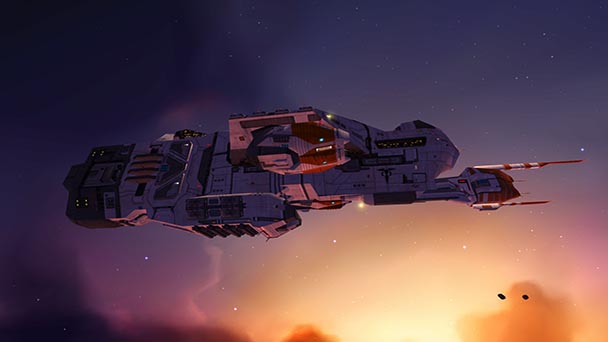 It should be noted this only applies to the remake of Homeworld 1 and that not all changes were for the worst. While not top tier, graphically the first game looks fairly good for the genre and is a vast improvement over the original release. The greatest improvement however was in the using the sequel's UI for Homeworld 1, no longer are players forced to open screen-covering window just to build a handful of units.
One interesting addition is the reworked multiplayer, currently titled as a 'Beta'. Essentially it allows player to select all armies from both games in one single match. It's a solid concept but the army balance needs to be further re-tooled and as it's best viewed as Homeworld 2's multiplayer with a little extra.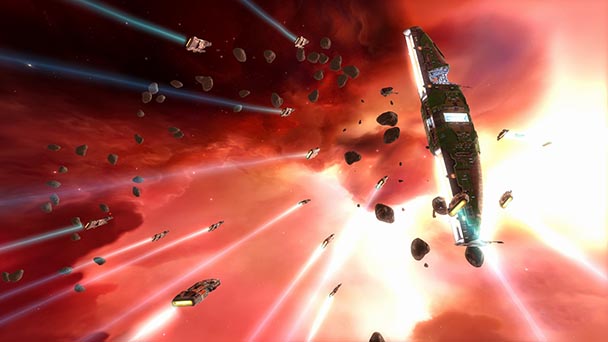 Homeworld 2 fans will likely be delighted by this remaster, it adds a new layer of polish to an old classic without changing anything gameplay wise. Sadly, the same cannot be said for its predecessor which undoubtedly will irk some diehard fans, including myself. Luckily, even with these changes both games are still a testament to the series' quality whilst serving as a reminder that RTS titles can still provide deep, engaging experiences and having the originals included as a bonus further seals the deal.
Homeworld Remastered was played on the PC with review code provided by the publisher.
Homeworld Remastered
Platform:
 PC
Developer:
 Gearbox Software
Publisher:
Gearbox Software
Release date: 
February 25th, 2015
Price:
$34.99 via
Steam
Review Overview
Summary : Homeworld 1 fans may need to adjust to some changes, but Homeworld Remastered offers a vast amount of content, deep, tactical gameplay and an iconic storyline that should be experienced by everyone.