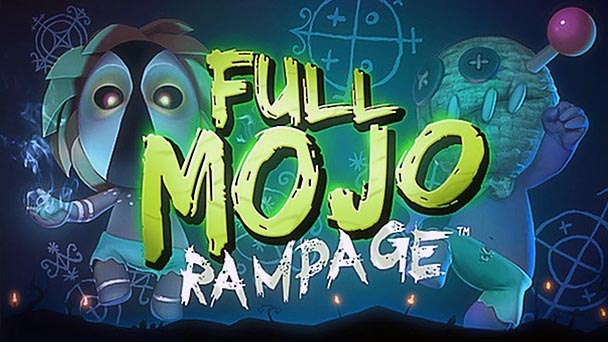 Unquestionably, Full Mojo Rampage is a game with a myriad of moving parts. On a rudimentary level, the circle-strafing protagonist launches an unrelenting flurry of projectiles at skeletons, snakes, and bomb-carrying foes. In another way, Rampage is built upon a multitude of interconnected mechanics, extending an experience that's remarkably molten, with each playthrough feeling slightly different. But with so many variables affecting the action, finding a faultless balance proves a difficult ambition for indie developer Over the Top Games.
Following a brief cinematic, players seize control of plucky apprentice primed to appease an assortment of voodoo gods known as Loa. Initially, that entails assisting Baron Samedi, a deity known for his affection of a variety of vices. After a night of heavy drinking, a routine ritual was ruined, releasing masses of foes. One of the first quests for the players involves demolishing a totem, foreshadowing a procession of errands for the lowly trainee. Later, seven other Loa become available to player- with each bestowing their own distinctive powers and passive abilities to the protagonist. Pleasingly, you're not forced to select any particular sub-god, with players free to work with a Loa that matches their play style.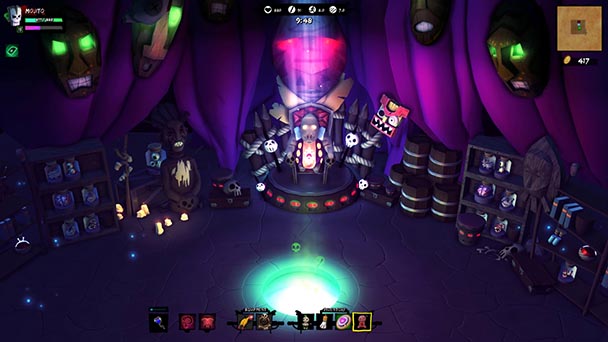 Stepping into Full Mojo Rampage's procedurally generated labyrinths reveals the core gameplay, with the voodoo apprentice abiding by twin-stick convention, as he evades and eliminates persistently spawning enemies. Additionally, two other powers are assigned to the triggers, each regulated by a cooldown timer to thwart player abuse.
Early on, gamers will face a taxing challenging, as it takes numerous shots from your wand to defeat even a lowly foe, while enemy fire and impact can siphon a sizable amount of your hit point pool. On the upside, defeated foes and hidden areas provide assistance, either in the form of rejuvenating potions, medals that when collected open up new facets of the game, pins that provide passive boosts, or even coins that can be used to augment the power of your pins.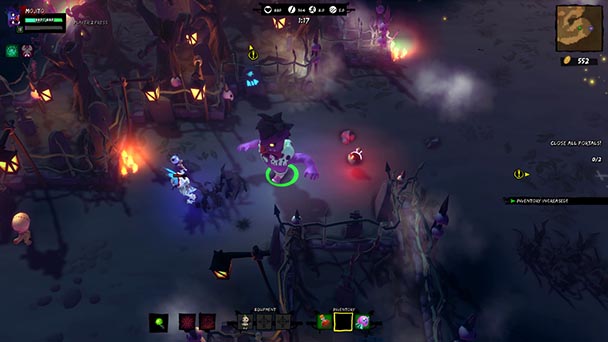 While you might make it through the first quest unscathed, fatality will likely occur on the second stage, when a single bullet from encroaching enemies means insta-death. Fortunately, not all is lost, with Full Mojo Rampage allow players to keep any coins, medals and pins they've amassed, as well as experience points earned by eliminating foes. Once you pass a level threshold, players can augment the apprentice in one of four areas- earning more hit points, boosting their movement speed or increasing their offensive power or firing rate.
Choosing between the options might feel difficult as it seems like you need supplementation in each attribute. But soon, you'll discover an Edge of Tomorrow-like formula at play, as you kill, die, level up, and repeat as you make your way through the game's world map. Be aware that the grind isn't perfect, with notable escalations of intensity on the second and fourth quest. But stick with it, and soon you'll be spec-ed out to properly deal with formidable skeletons and spooks.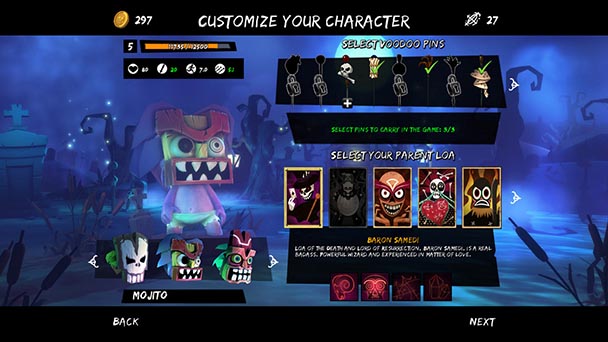 Alternatively, you can opt for assistance with up to three additional companions. Much like the PC iteration, a local, two player game hits the sweet spot, with Full Mojo Rampage ramping up the level of challenge once three additional online assistants join the fray. Rounding out the online component are four types of competitive modes. While they certainly help escalate the cost-to-content ratio, at present their just weren't enough participants to make Rampaging feel like a rowdy, Bayou-based venue for long-term fun.
Another issue with the game stems from its transition onto console. When playing the PC iteration, using the mouse to select Loa, pins, and masks felt intuitive. On the PlayStation 4, players have to use the triggers to readjust focus on the loadout screen, with the DualShock 4's touch pad going unutilized. It's a forgivable transgression when there's no urgency, but fiddling around with you inventory in the heat of battle is a different story. Here, players are forced to use triggers to select items and push the analog stick down to get more info. Occasionally, layers of menus can even get obscured making for an awkward experience.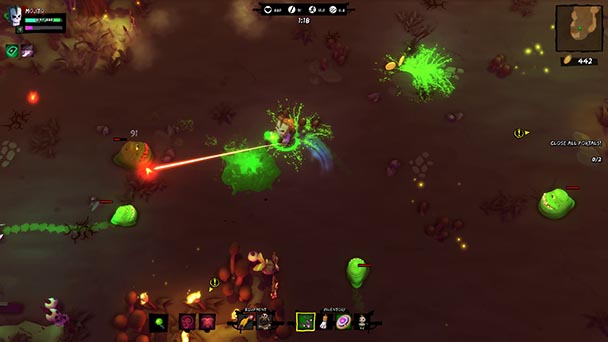 But give it time and inventory management eventually becomes slightly less inelegant, as you learn to place the cursor over a potion, creating a hot button for when things get heated. One thing for sure- you won't want to overlook item management, as the game's mojo mixer system is intriguing. Once you have two or more equippable items, you can perform a bit of impromptu alchemy, creating a new article that saves previous inventory space. But like almost every other part of Rampage, even the amount of item space increases, goading gamers into adjusting their play strategies.
Although Full Mojo Rampage could have made a greater effort to adapt its user interface to console, the transition is largely serviceable, bringing this twin-stick Rogue-like to a new audience. Considering the title's reasonable $12.99 USD price tag, the title comes recommended especially for players yearning for a mutable mechanics and a high level of challenge.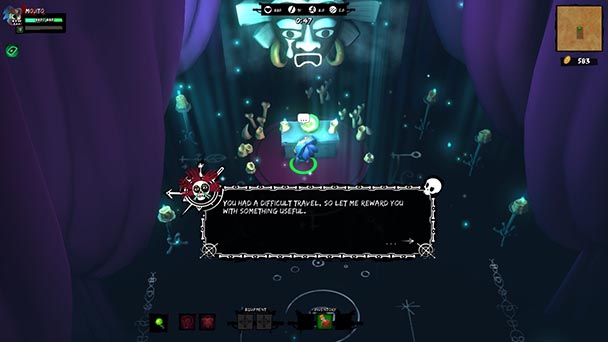 Full Mojo Rampage was played on the PlayStation 4 with review code provided by the publisher.
Review Overview
Summary : Save for a few provoking pin-pricks, Full Mojo Rampage's take on twin-stick shooting is capable of cast it's spell on challenge-yearning gamers.