What is the game's place within the Corpse Party franchise?
Corpse Party 2: Dead Patient was originally released for PC in 2013. Developed by a doujin circle named GrindHouse, two members of Team GrisGris aided with the creation of this first entry, which was planned as an episodic off-shoot. Regretfully, the release was rather buggy, prompting GrindHouse to recode the game engine and re-release the game before crafting any additional chapters.
The overhauled effort was entitled Corpse Party 2: Dead Patient Neues and released exclusively in Japan in 2017. Two years on, Neues has been localized, removing the need to track down a fan-made English language patch. But obtaining closure on GrindHouse's series isn't certain. Since the Japanese release, no follow-up chapters have been published, while the team's homepage and social media account offer no progress updates.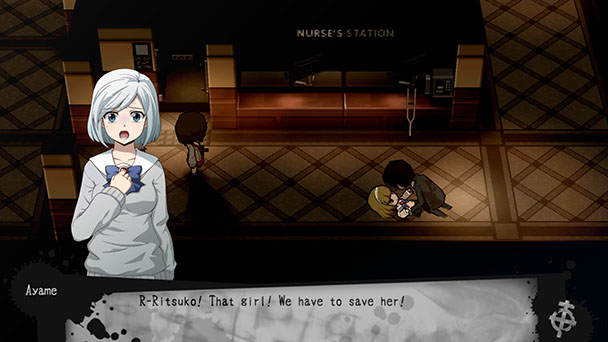 Corpse Party 2: Dead Patient is set five years after the events of Corpse Party: Blood Drive. Instead of revisiting Heaven Host Elementary, the context is now the Amare Patriarcha Crucis Hospital, a shadowy network of hallways likely referenced by Naho Saenoki's notes in the original Corpse Party. But don't expect Dead Patient to be a direct continuation of Blood Covered, Book of Shadows, or Blood Drive. Although there are a number of cameos, you'll be controlling new characters across this offshoot.
What is the premise?
Dead Patient opens with Ayame Itou awakening on an operating table, secured by several restraints. Afflicted with amnesia, she has no knowledge of how she got there or why the hospital is in a state of disarray. Shaking back and forth to free herself, she falls to the floor, vomiting and defecating on herself.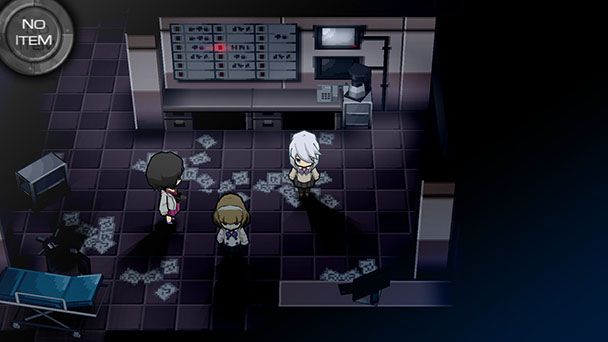 Like Blood Drive, the incongruence between the game's adorable super-deformed characters and disturbing depictions of a loss on control are unnerving. Like many J-horror games, Dead Patient cultivates a sense of psychological discomfort rather than relying on jump scares to keep players on edge. Themes such as isolation, peril, and a sense of bewilderment dominate the chapter's appreciated playtime, as players, like Ayame, attempt to make sense of the tormenting context. Given the Corpse Party 2's episodic approach, you won't find many answers in Dead Patient. Hopefully, GrindHouse is able to make good on their ambitions, because there's potential in this outing.
What is gameplay like?
Dead Patient blends rudimentary puzzle solving and navigation. Visually, the game's chibi-based sprites evoke Blood Drive's aesthetic style. But the difference here is that Ayame can move in more than four directions, making walking and running through Amare Patriarcha Crucis less cumbersome. This comes in handy for the game's enemy encounters, where you'll either evade antagonists or fight them indirectly, often using environmental elements as weapons.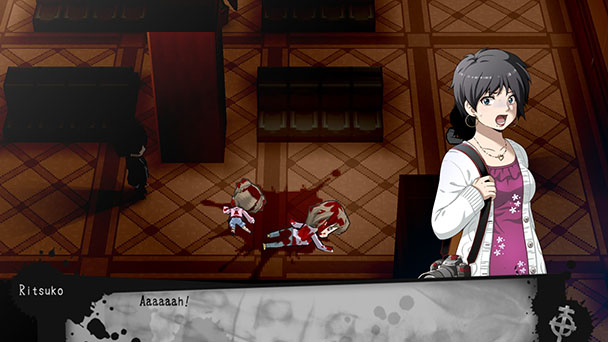 Pleasingly, Dead Patient has an intuitive inventory and item use system. Picking up gleaming objects scattered about adds them to a radial menu. From here, when you want to use them, you'll equip them, placing the tools in Ayame's hands with the game automatically using the item when interacting with specific objects. Save for one or two instances across the chapter's two-hour span, puzzles aren't too nebulous, allowing Dead Patient to flow at a pleasing pace.
Is it worth the money?
With skillful writing and an adept localization, Corpse Party 2: Dead Patient is a promising start for a series with an uncertain future. Hopefully, the chapter won't be orphaned, as the plotline provides just as many questions as answers. With a pair of endings and a transitory EX chapter, the title offers an afternoon of enjoyment, making for some short-lived but satisfying preamble.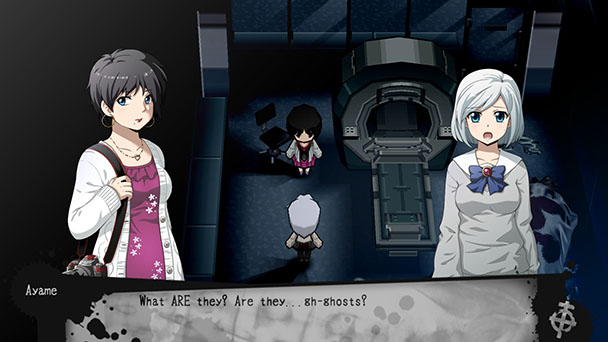 Corpse Party 2: Dead Patient was played on
PC with review code provided by the publisher. 
Review Overview
Summary : Corpse Party 2: Dead Patient is poised to make hospital just as scary as abandoned elementary schools. This two-hour, introductory chapter is enjoyable but be aware that no confirmation of any follow-ups might mean being stuck in the purgatory of developmental abandonment.