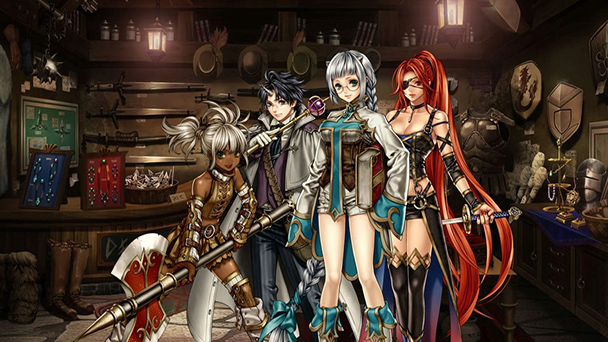 Tougher than Fire Dragon Hide
A popular premise is that games are becoming easier. Wizardry: Labyrinth of Lost Souls might demonstrate why this argument is so common. Sir-Tech's famed Wizardry series used to come with thick manuals which explained many of the more complex components of its dungeon crawls. Revisit the inaugural entry, 1981's Wizardry: Proving Grounds of the Mad Overlord and you'll discover a 49-page book. Even the 1990 NES remake managed to cram a 57-page tome inside the box.
When the industry started moving away from physical releases, manuals went digital. Now, they're mostly absent from releases, replaced with longwinded terms and conditions agreements. Although the PC port Labyrinth of Lost Souls is born from a branched legacy (Sir-Tech folded two years after the release of 2001's Wizard 8), it's immediately evident that the game should have followed tradition and shipped with some type of guide.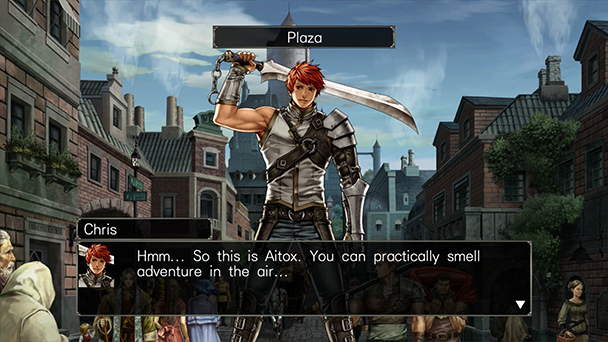 Eight Years on, There's Still No Assistance
When Labyrinth of Lost Souls' was originally released for the PlayStation 3 back in 2011, developer Acquire (Tenchu: Stealth Assassins, Akiba's Trip) seeming wanted players to accurately experience the peril of a demanding dungeon crawl. Take character creation, a near-requisite component of most crawls. Labyrinth of Lost Souls provides a random amount of points that can be pored into stats. While some of the abbreviations are obvious, like "STR" for Strength, others such as "PIE" aren't a frequent part of role-playing convention.
The game provides ten basic character archetypes like Male Gnomes and Female Elves, each with the possibility of Good, Evil, or Neutral alignment. But when it comes to choosing a class for your character, Labyrinth of Lost Souls isn't direct. It's going to take a wealth of menu fiddling or FAQ reading to find out you can't be a Ninja with a good alignment or that specific stats have to be a certain level before you opt to be a thief. Sure, you'll get to change classes once you level up, but Lost Souls makes no mention of this either. On the upside, the PC port offers free DLC that provides stat bonuses. Use it and you should be able to become a Samurai or Bishop.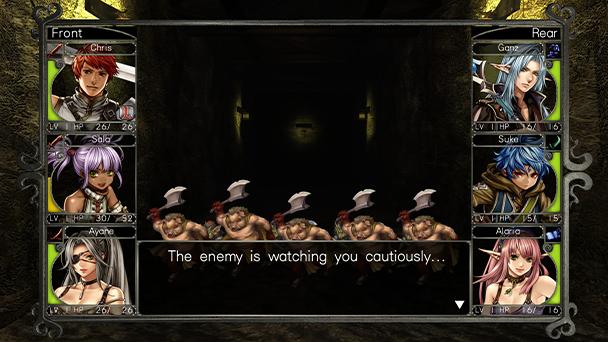 Naturally, if you don't create a balanced six-member adventuring team, progress might be quite difficult. Party management is one of the fundamentals of any good dungeon crawl. Plan wisely and create a bit of squad synergy, and you'll often be rewarded, with your efforts paying dividends. But depending if you attack or absolve monster groups, character alignment can change. This has an effect on who you can recruit and can create some rock star-like animosity when a character dies, with good or evil characters refuse to work alongside individuals from the opposite side of the moral spectrum. While these might sound like minor complications, they increasingly add up, making for a rather unforgiving experience. Of course, some dungeon crawl masochists might appreciate the approach. Labyrinth of Lost Souls isn't a mountain that everyone will want to climb, but undoubtedly there's fans that will appreciate this kind of mercilessness.
Less Frustration with Exploration
Fortunately, the game's exploration and encounters aren't quite as inaccessible. Yes, you'll need to either purchase, locate, or summon a spell for mapping or else you're likely to become lost within Labyrinth of Lost Souls often nondescript interiors. But once you do, a gratifying gameplay loop emerges, as you repeatedly head into the dungeon, making a bit more progress with each journey. This is bolstered by the number of unidentified items you'll find. If you don't have a Bishop in your party, these can be appraised back at the town.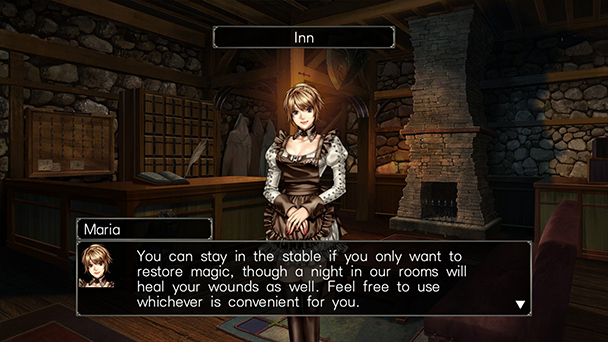 While players shouldn't expect the multitude of features found in the Etrain Odyssey series, the sporadic one-way tile or warp point help to add some a few interesting wrinkles to your wandering. For those yearning you a bit of additional variety the inclusion of previous released DLC offers five dungeon levels outfitted with additional features. Another perk with the port is the inclusion of Turbo Mode, which can help when you need to speed through parts of a dungeon to unlock a 100 percent completion icon.
Monsters Positioned in Tidy Rows
Unsurprisingly, the game's combat system follows established role-playing tenets. Both you and your enemies fall into front and back rows, with your anterior members typically doing the bulk of attacks as the rear summons spells and support. Of course, there are exceptions, and if you're willing to spend a bit of coin back in town, you can purchase a long-range weapon that can hit from the back row. One thing that Labyrinth of Lost Souls does well is provide a steady flow of few spells and abilities to experiment with, which can be satisfying. Much like party management, resource allocation is an essential practice for keeping everyone alive.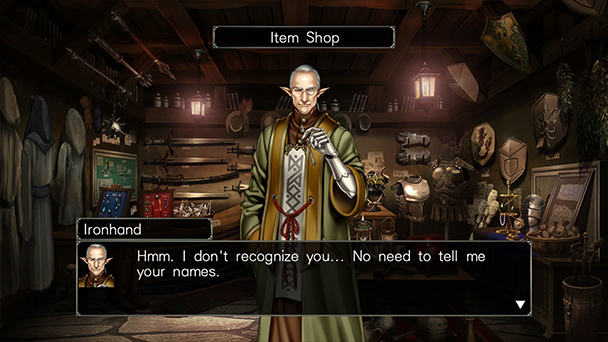 While many series toss a couple of adversaries at adventures, Wizardry ups the unpredictability. Occasionally, you'll run into a lowly trio of unfortunate monsters destined to be massacred. Other times, you'll be confronted by two rows of seven monsters apiece, hellbent on ganging up on a damaged member. But that's an essential part of the experience as the franchise has always wanted adventuring to be menacing and for unprepared players to face the consequences.
Conclusion
Enjoyment of Wizardry: Labyrinth of Lost Souls largely hinges on familiarity with the franchise. Those who grew up with the Sir-Tech series will undoubtedly feel right at home, knowing how to respond to the game's challenges. Newcomers will have a much harder time finding gratification, as their forced to recognize the game's esoteric, and decidedly old-school approach to adventuring.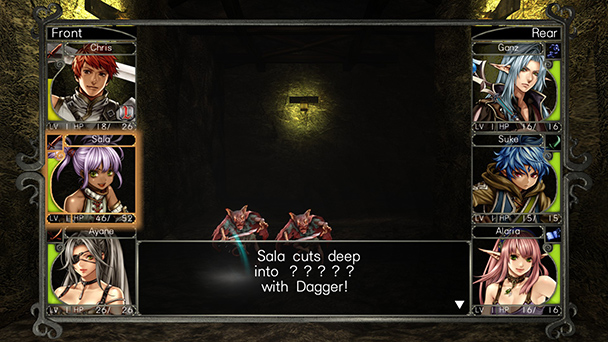 Wizardry: Labyrinth of Lost Souls was played
on PC with review code provided by the publisher. 
Wizardry: Labyrinth of Lost Souls
Platform:
PC, Previously on PlayStation 3, iOS

Developer:
Acquire

Publisher:
XSEED Games
Release date:
January 15th, 2020

Price: 
$14.99 via
Steam
, currently on sale, $13.49
Language(s):
Japanese voice acting, English text
Review Overview
Summary : Wizardry: Labyrinth of Lost Souls is a journey to the past. Not just back to the game's original 2011 release, but all the way to the beginning to electronic role-playing, when manuals help cut through the dense fog of adversity.