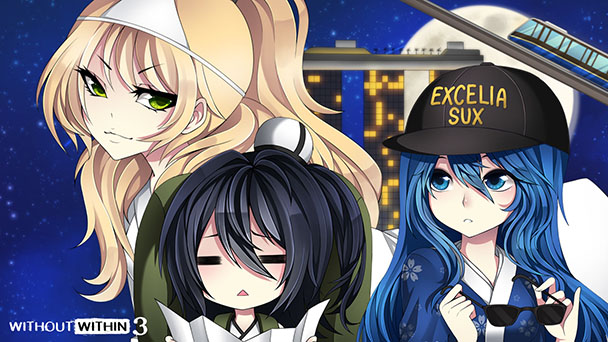 Although InvertMouse has a dedicated following, the visual novel director is undoubtedly deserving of ever greater recognition. With a body of work that encompasses eight titles crafted across the last three years, he's also remarkably prolific. But more importantly, there's both quality and variety across his oeuvre, as demonstrated by the poignancy of the The Last Birdling and the cyber-intrigue that fueled the Unhack series. Given his proficiency in more serious settings, it's a bit surprising that InvertMouse is also skillful at hewing humor. But the Without Within games undoubtedly confirm a knack for the comedic.
If you're unfamiliar with the franchise, a playthough of the original Without Within is recommended, since the novel is available for free on Steam. Download the title, and you'll meet the series' wonderfully quirky protagonist, Vinty- a budding calligrapher whose slightly cynical demeanor reflects an ample amount of time spent online.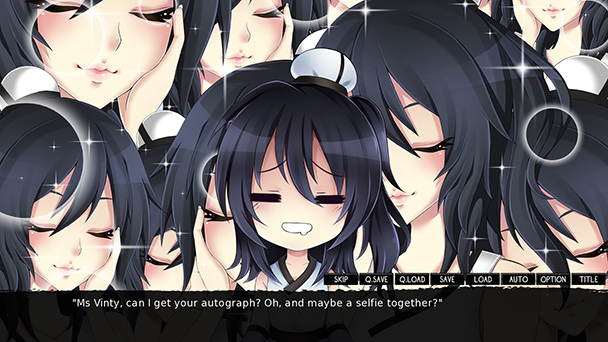 But beyond her knowledge of memes, she's also extremely easy to identify with. When she's not at her thankless job or being stressed by her landlord for an overdue rent payment, Vinty dreams of being famous. The shifting tide of celebrityhood was explored in Without Within 2, through the actions of Excelia, a fellow calligrapher who auspiciously and effortlessly acquired fame. Gratifyingly, Without Within 3 reveals a Vinty who's just as awkward and adorable as ever, but now exhibits a bit more confidence. When she boards an airplane to travels to Singapore, she reflects on her previous experiences, making her a surprisingly realized character.
This time out, Vinty's travels are motivated by a sighting of a Kiki, a once-popular eighties model. As receiving a flight ticket from a mysterious benefactor, the novel allows the protagonist to reconnoiter both Singapore and Malaysia.  And while Vinty's exploits means she'll occasionally stop for contemplation, the novel rarely lags, which is a feat considering its roughly twice the size of Without Within 2. Just don't expect any forks in the narrative, like its predecessor, the third game is a kinetic novel absent of any type of dialog choices.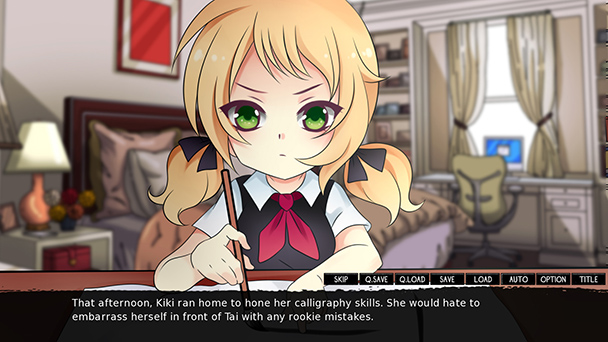 Another of Without Within 3's standout qualities is the incorporation of humor. Amazingly, InvertMouse attempts a quip or joke through almost every single line of dialog. Naturally, not all of it hits, but a startlingly high frequency of it is quite funny. Whether it's insightful observation of everyday life, character quirk, or the occasional acknowledgement that some of Without's audience are waiting to see a bit of skin, there's genuine wit present through the experience. Sure, some of the cultural references have a shelf life due to expire in a year or two, but much of the novel's humor feels fresh. Pleasingly, the read tackles some more serious toward its conclusion, ensuring that the trek doesn't feel hollow.
As with the previous installments of the Without Within franchise, InvertMouse ops for a simplified artistic style, with artists Arisa-chibara and Karousel shirking the hyper-detailed appearance of many novels. While some might not value the decision, and backgrounds can be rather rudimentary, the choice permits the developers to deliver a wide range of assets, helping to offset visual fatigue. Intermittently, Without Within 3 offers links to YouTube videos showing records of Invert's own travels, which makes for an interesting inclusion, especially when they survey elements like Singapore's street food carts. While the present a mild interruption, I ended up wishing there were more of them.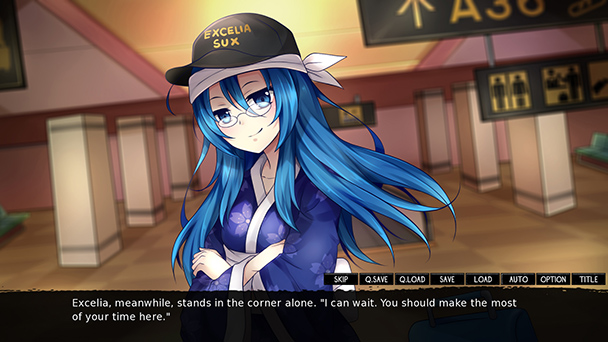 Replacing Efe Tozan's musical compositions from the first two Without Within games is Jeff Lawhead, who extends a pleasing array of aural accompaniments. This represents a break from Tozan's tuneage, which helped novels like Birdling and Cursed Sight realize their potential. Agreeably, Lawhead's contributions exhibit quality across a range of genres, helping to underscore the tone of different scenes. From the sweeping ambiances of the main theme to the enchanting Eastern instrumentization that drives "Dalai Guanxi", the deluxe edition of Without Within 3 is advised, since it comes with a twenty-one song soundtrack. Save for a bit too much looping, it's worth it just for the inclusion of "Truth, Voice, and Ivory (Kiki's Theme).
While InvertMouse's The Last Birdling might still be his magnum opus, Without Within 3 likely has more mass appeal. It's consistently humorous, mining interaction between a handful of idiosyncratic personalities, and is driven by a wonderfully melodious soundtrack. I'd suggest starting with the original Without Within. It's likely that Vinty will grow on you, and you'll be able to follow her exploits and growth across the series next two novels. Given InvertMouse's versatility, I'd expect to see more from Vinty.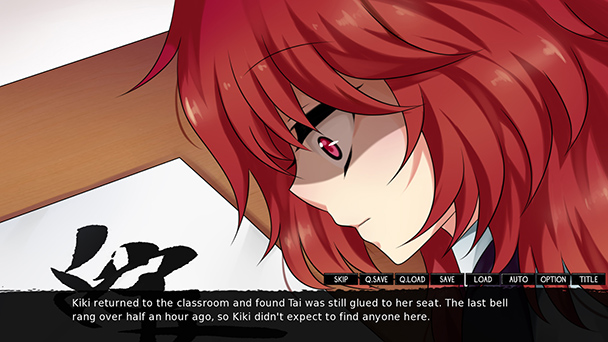 Without Within 3 was played on PC with
review code provided by the publisher. 
Without Within 3
Platform:
PC

Developer:
InvertMouse

Publisher:
 InvertMouse

Release date:
May 3rd, 2018

Price: 
$5.99 via
Steam
Review Overview
Summary : While reading the first two novels isn't a requirement, it will certainly enhance your enjoyment of Without Within 3. InvertMouse's latest is the series' best and longest offering, exhibiting a protagonist that's developing, but still an amusing reflection of our awkward side.