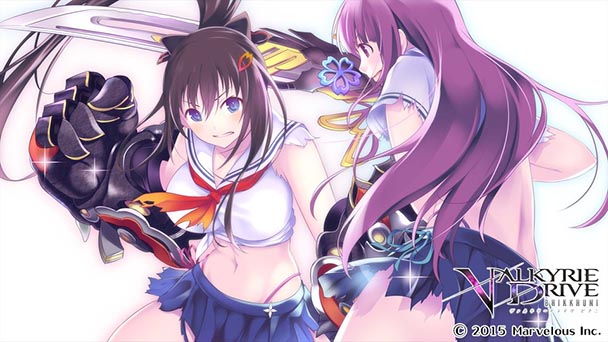 Despite apathy from its manufacturer and a constrained retail presence, the PS Vita endures. While other platforms might have gone gently into that good night, Sony's portable continues to have a remarkably passionate following. At least some of the loyalty stems from the system's software library, where there's a gratifying selection of impish Japanese games. And chances are, if you're a globally-conscious Vita gamer, that you might be familiar with Senran Kagura, the spirited series built around contentious academies of female ninja. An inspired mix of engaging fighting and eye-catching fan-service, Shinovi Versus and sequel Estival Versus were met with rousing success when they were released in the West.
With the recent release of Valkyrie Drive: Bhikkhuni onto European and U.S. Vitas, it's evident that publisher PQube is hoping to replicate those efforts. While the game's development teams may differ, and Bhikkhuni adopts a more sophisticated approach to brawling, there are some undeniable parallels. Beyond the role of Kenichiro Takaki as producer, both franchises seem to pay homage to the buxom female form, with cameras lingering on its jiggly combatants on both battlefield and the dressing room.  Like Senran Kagura, Valkyrie Drive is a multimedia enterprise with efforts with both an anime and mobile based card battler threatening to propel     sisters Rinka and Ranka Kagurazaka, as well as their comrades into the collective consciousness.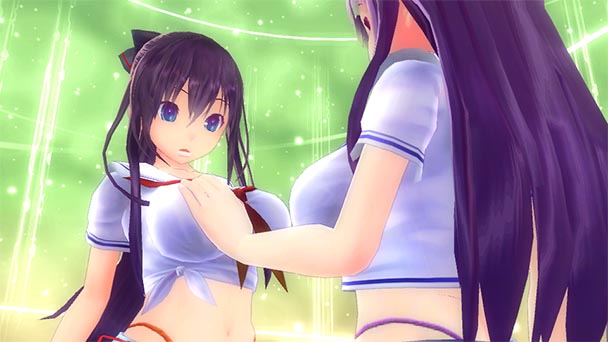 Similar to Senran, narrative enjoyment emerges from an absurdist plotline told with unflinching earnestness. In Valkyrie Drive's universe, a plague overwhelms schoolgirls. Some show symptoms of becoming Exters- support characters who transform them into weapons when they are aroused. Others are called Liberators, who have the power to wield the aforementioned weapons during a process referred to as a Drive. Essentially, it's all an elaborate excuse to take control of brawny, busty schoolgirls and see them power-up with a playful kiss or breast grope.
Occasionally, the payoff takes a while to get there, with conversations that are longer than some of the action sequences. But when the lasciviousness finally does kicks in, expect moments of pure delight to erupt on-screen. Another upside occurs during the game's second-half. With most of the essential exposition out of the way, Valkyrie Drive begins to expand its aspirations, with plot points that disrupt conventional gaming dichotomies. It's hardly Shakespeare, but tension become interesting enough to make you care about the dialog.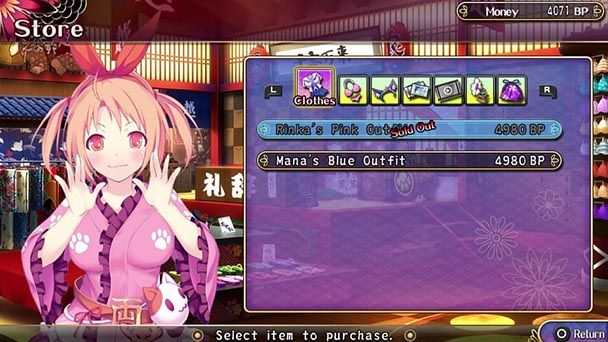 In many ways, Valkyrie Drive: Bhikkhuni takes the same approach to combat. At its core, are the action game rudiments where button presses initiate basic attacks. This allows the game's selection of seven playable characters to dish out basic strikes, chains, and character-specific attacks. But gradually, the game's collection of 50+ missions goad you into exploiting more of your arsenal. While button mashing can probably get you through the lowest of Bhikkhuni trio of difficulties, most players will want to master advanced techniques like launchers. Here, you can propel yourself toward any targeted ground or air-based opponent and once they're stunned, opt to juggle, slam, disgrace foes in a number of fun ways.
Doing these things gradually fills up your Synchro Gauge, and with a simultaneous press of both bumpers, you activate Drive. Beyond augmenting the power of your basic attacks, you also have access to additional combos, allowing for the easy pummeling of most adversaries. Like many of Valkyrie Drive's contemporaries, there's not much diversity in mission structure, beyond tackling hordes of lesser enemies and the sporadic boss battle. To try to offset this, Bhikkhuni hides collectables and extends the possibility of secret missions if players can deliver an extended combo. While the tactic doesn't fix the problem, it does prod players into learning all the nuances of the combat system.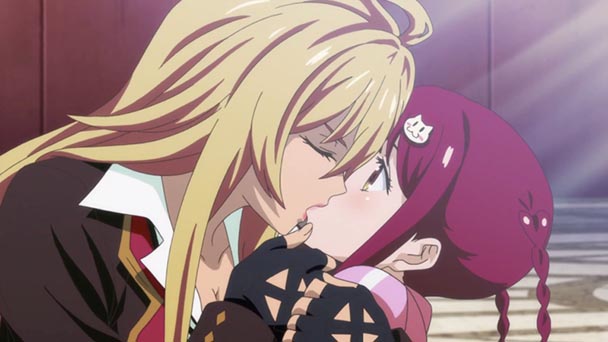 Beyond the game's Story mode, Bhikkhuni also extends several other components. Survival Mode removes much of the storytelling, tasking gamers to conquer waves of challengers and the sporadic boss. Meeting certain conditions during the main campaign also unlocks Challenge Mode, which test mastery of almost every play mechanic, as the game dishes out different trials.
One of the bigger disenchantments is the current state of Valkyrie Drive's online mode. Although it's supposed to allow for up to a quartet of online opponents to square off and test their mettle, it was nigh impossible at the time of this review to find any participants. As it stands, it's difficult to determine if this is a matchmaking or community issue. Consolidation will likely be found in the game's Dressing Room component, where players can buy clothes and outfit the game's cast. Unlike most wardrobe specialists, a bit of puckish poking is part of the process as well as a mini-game where you collect hearts while one of the girls lounges around in skimpy undergarments. Both pervy pastimes are elevated by amusing asides made by the on-screen schoolgirl.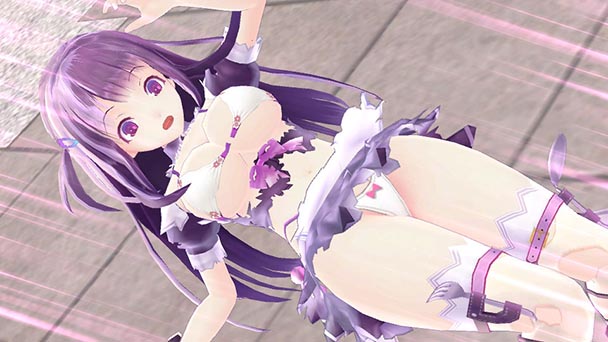 Unsurprisingly, Valkyrie Drive's polygon count is spent on its protagonists, who are richly detailed and unfailingly adorable. While enemies and backdrops don't receive the same amount of attention, it's not much of a shortcoming, as any savings allow the title's framerate to be reliably fluid. Beyond an adrenaline-inducing opening song, the title's soundtrack is filled with a number of upbeat, if not exceedingly memorable tracks.
For fan-service aficionados, Valkyrie Drive: Bhikkhuni can't be beat. Beyond an affable cast of curvy maidens clad in perpetually skimpy attire, there's also hours to invested in the pursuit of in-game collectables. Of course, this is all layered on top of a brawler that's can get a bit repetitive, but is largely enjoyable and unexpectedly elaborate. Certainly, if you were a fan of Senran Kagura's sexy antics, a journey to Bhikkhuni is recommended.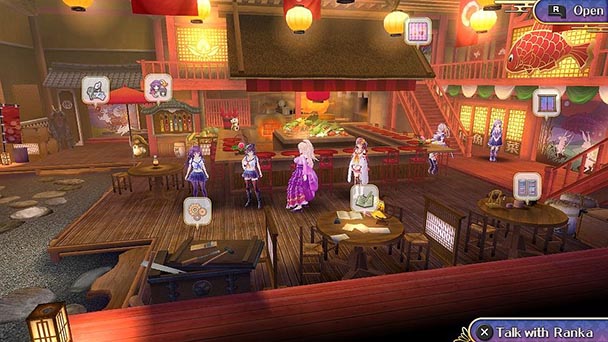 Valkyrie Drive: Bhikkhuni was played on the PS Vita with review code provided by the publisher.
Valkyrie Drive: Bhikkhuni
Platform: PS Vita
Developer: Meteorise
Publisher: PQube
Release Date: October 11th, 2016 (NA), September 30, 2016 (EU)
Price: $39.99 via retail or PSN
Review Overview
Summary : Sexy, silly, and containing mechanics that are more sophisticated than the average brawler, it's difficult not to have any amorous reactions to Valkyrie Drive: Bhikkhuni.