A Tale of Two Masks
Recently, we covered Utawarerumono: Mask of Deception, giving the game a positive review, despite a substantial caveat. Screenshots made the game look like a strategy role-playing game, divulging the type of grid-based battles that are poised to pique the interest of Disgaea or Fire Emblem fans. While Mask of Deception's second half delivered a tolerable quantity of these confrontations, the game's first half was much more of a visual novel, favoring reading over the application of battle tactics.
Largely, that's the case with the PC release of Utawarerumono: Mask of Truth, which offers only two clashes in the first four fours of play. So, while the sequel is longer, more focused, and more enjoyable than its predecessor, its opening hours are quite as interactive as players might expect. But for those seeking a compelling storyline filled with characters that can court feelings of compassion and repulsion, Utawarerumono is an epic adventure worth taking, spanning at least eighty hours across the duology.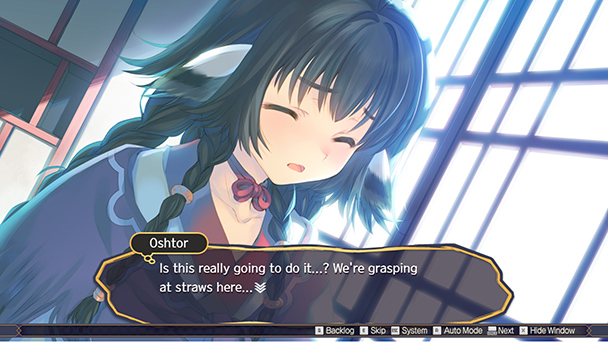 Deception is Thoroughly Recommended
Theoretically, you could venture right into Mask of Truth, since the sequel strives to encapsulate the events that transpired in the first game. The downside of this approach means that those who recently completed Deception might grow fatigued from the reiteration, especially during Truth's introduction. Another supplement can be found in the Utawarerumono anime. Twenty-six episodes and a trio of OVAs, convey the properties major plot points, gradually diverging from the source material across the series latter hours.
Either way that you approach Mask of Truth, you'll discover that the storyline picks up immediate after the events of Deception. Unsurprisingly, Haku returns as the game's protagonist, uniting the providence of Ennakamuy to confront the forces that have seized control of the Yamato Empire. This time out, he dons the game's eponymous metallic mask, 'Akuruka', taking over the identity of a fallen comrade. Pleasingly, the plot makes the most of the dichotomy, with Haku's allies being duped into thinking that he died, while his masked performance steadily seeps into his psyche.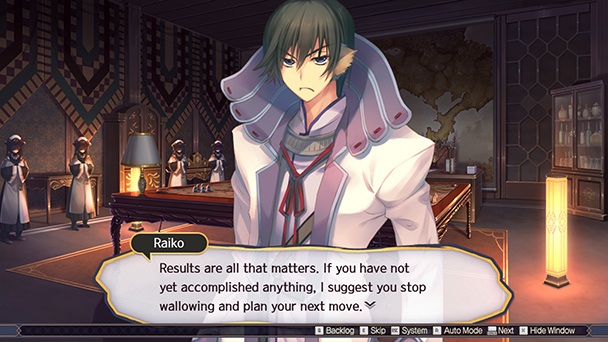 A Propensity for Chattiness
Given this device, Mask of Truth hews surprisingly close to Alexandre Dumas, crafting intrigue and adventure from fanciful set-ups. Yet where The Three Musketeers reflected an economy of words, summarizing stretches of exposition in a short paragraph, Utawarerumono isn't afraid to use verbose description, cultivating a fascinating, Ainu-drenched world. Occasionally, Truth errors on loquaciousness, with passages without any kind of payoff. Luckily, they're infrequent enough to not spoil the flow of the game.
Pleasingly, Mask of Truth's exposition outshines its predecessor in several ways. Where Deception was compelled to introduce its cast and provide backstory, the follow-up isn't bound by the same burden. Here, characters that were given a fleeting introduction return, allowing Mask of Truth to expound on their exploits and personalities, making the sequel an enjoyable expedition for returning players. Much like the sequels to superhero origin films, the game no longer must spend time world-building, with conflict simmering at the very start of the game. Naturally, there's a sense of closure at the end of Truth which the first game's cliffhanger was unable to dispense.
You're Here for the Fighting?
Once players pass the Mask's prolonged prologue, combat regularly erupts, offering an engaging complement to the straightforward storytelling. Here, distinction is rooted in Utawarerumono's incorporation of Action Chains, allowing leveled-up party members to bolster their attacking, healing, and countering abilities. These show as two types of rings on screen, prompting players to submit a timely button press when in conjunction with a shrinking or charging ring. Gradually, successful Action Chains gain an attribute called Zeal. If adventurers have reached a high level and the max out their Zeal count, they can execution a character-specific assault called the Final Strike that has the potential to humble the toughest of opponents. Mask of Truth's addition of co-operative attack chains and final strikes proves beneficial, enriching the potency of party members.
Utawarerumono's decision to use drawn art for dialog screen proves effective, accentuating it's cast of curvaceous characters. Naturally, battle screens forgo the painterly style, with polygonal renditions of cast members that reduce a bit of detail but promote fluidity during the turn-based battles. Yes, there's the occasional graphical glitch, with weapons intermittently not making contact with enemies, but fortunately the issue is only aesthetic. Sonically, Keiji Fujiwara (Haku), Risa Taneda (Kuon), and the rest of the voice actors offer up a remarkable performance, helping to underscore the game's sentiments, while the games soundtrack offers a myriad of melodic pieces, highlighted by the occasional integration of a shakuhachi.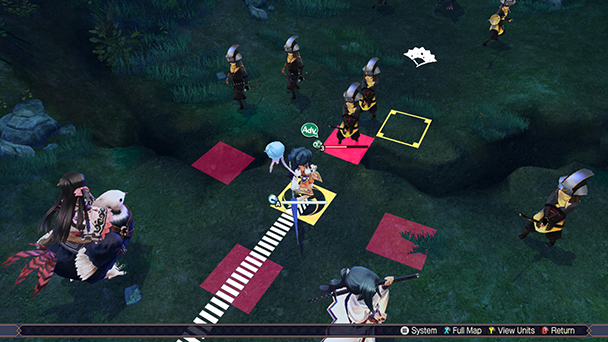 Are You Ready for the Truth?
Sure, the title is a bit of a misnomer, with Utawarerumono: Mask of Truth's plotline driven by deception. But Haku's ruse is why you'll likely appreciate the game's narrative, which can feel like one of those timeless tales from canonical literature, albeit with a bit of fan-servicey puckishness. While the Utawarerumono duology requires an investment from player, the dividends are abundant, especially for visual novel fans.
Utawarerumono: Mask of Truth was played on PC
with review code provided by the publisher. 
Utawarerumono: Mask of Truth

Platform: PC, previously on PS Vita, PlayStation 4


Developer:

 Aquaplus

Publisher:

DMM Games, ShiraVN

Release date:

January 23rd, 2020

Price:

$39.99 via

Steam

Utawarerumono: Mask of Truth review
Review Overview
Gameplay - 80%
Story - 85%
Aesthetics - 80%
Content - 85%
Accessibility - 75%
Performance - 80%
81
81%
VERY GOOD
Summary : Utawarerumono: Mask of Truth picks up from where its predecessor left off, extending a longer and more involving narrative, and well as a few new play mechanics. Players pursuing an epic experience are advised to seek the series out.

User Rating:

4.28 ( 2 votes)