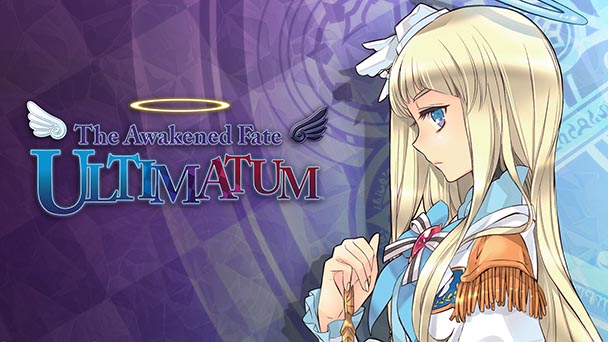 In 2010, NIS America published Z.H.P. Unlosing Ranger VS Darkdeath Evilman, a game that was every bit as eclectic as it name suggested. With Rogue-like mechanics and a storyline teeming with references to classic tokusatsu, the game certainly had its virtues- but even Nippon Ichi president Sohei Niikawa admitted the subject matter might have been a bit too niche for most audiences. So, the development team went back to the drawing board, crafting The Guided Fate Paradox, a 'spiritual successor' which eschewed the homage to Kamen Rider, Ultraman and Super Sentai. In its place, Paradox offered an otaku lead who was cast into a realm with a decidedly Disgaea-esque level of whimsicality. Here, players took control of a god who actively changed the fates of his followers, swapping esoteric quirk for an ample amount of wish fulfillment.
With the release of The Awakened Fate Ultimatum, N1 offers yet another attempt at building the impeccable narrative-driven dungeon crawl. Along with the (default) shift away from an isometric viewing perspective, Ultimatum ushers in a number of sweeping changes, likely in an effort to make the game more accessible to newcomers. While veterans may bemoan come of these alterations, there's still plenty of challenge to be found in the game's procedurally generated playfields.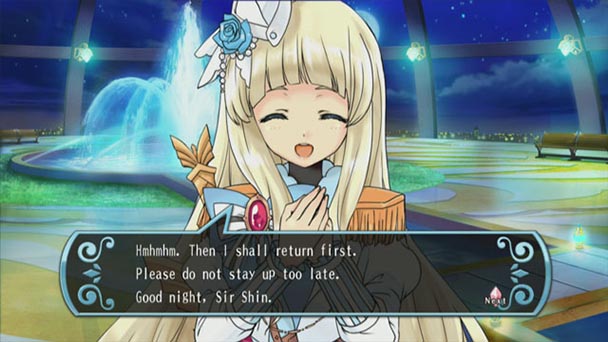 The game's prologue introduces gamers to Shin Kamikaze, a brooding high schooler, who's assailed by a horde of winged adversaries. The fiends hastily pierce the protagonist's chest with a longsword, propelling the angst-ridden teenage toward an inevitable death (which he describes in perverse and amusing detail). His demise is derailed by the appearance of an angelic interloper named Jupiel Soraumi, who escorts Kamikaze into Celestia, where an ongoing crusade between devils and angels wages on. Initially, the lead has a hard time comprehending the incredulity of the situation, especially when he's told he's been turned into a god.
Ultimatum's moniker likely stems from the game's ethical dilemmas, which task players with deciding which spiritual faction they'll align Kamikaze with. Although the dichotomy between Kamikaze's guardian angel Jupiel and Ariael Agarie- the devilish scientist responsible for turning him into a deity, might seem simplistic, the game habitually blurs the taxonomy of good and evil. Periodically, players are faced with thought-provoking ethical dilemmas which aim to shape the trajectory of the game's narrative. In execution, they don't always allow for autonomy. Once we made a decision that was second-guessed by the game's protagonist. But largely the quandaries are provocative, frequently having repercussions which emerge later in the story.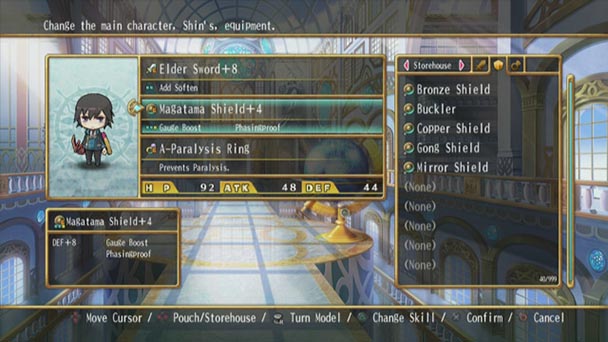 The Awakened Fate Ultimatum's addition of affecting moral decisions helps to offset the scaling back of several key gameplay components. Gone are the AI-driven assistants while Paradox's armor and weapon perk system has been significantly simplified. Before, combat encounters often felt like complicated puzzles, pushing players into examining their intricate toolset in an effort to come up with a proper solution.  With Ultimatum, gameplay can still feel like a conundrum, especially during the scant number of boss fights. But more often, battles are won through prudent play rather than through a tactical plan. Aggravatingly, even intermittently cautiousness comes undone by the game's decisions to deploy unseen traps.
Beyond the usual sundries of exploration essentials, Kamikaze carries only three pieces of fundamental gear- a weapon, shield, and accessory. Each item allows a scant amount of customization, allowing players to supplement its strength or bolster its defensive ability. To supplement this strategic shortage, Ultimatum introduces the Deitize mechanic, allowing players to change into an angelic or devilish battle form. Naturally, each appearance is powerful against its antithesis, allowing your celestial side to smite devilish foes with extra might, and vice versa. In execution, Deitize gives players access to Kamikaze's most punishing attacks, with the abilities constrained by a gauge which gradually refills with each passing turn. But, there's a woeful lack of nuance in the binary battle forms, as players shift between powersets with a press of the trigger, it's obvious what the ideal form is.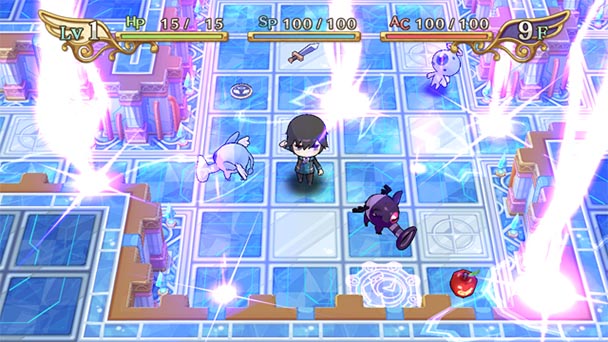 Fortunately, variance can be found in the title's Crystal Customization component, where players can spend the points earned from moral decisions and faction alignment to improve their strength, health gauges, or even learn new Deitize skills. However, there's a catch, with skill points associated with either the angel or devil halves of an elaborate skill map that's shaped like a set of outstretched wings. As most players will likely want to round out their ability set to tackle both types of enemies, it's pleasing to know that Ultimatum bestows the intermittent skill point. Gain an experience point and you'll earn a point which can be used on either half of the Final Fantasy X-style skill tree. Unlike Paradox, which persistently pushed players back to level one for the completion of a dungeon, Ultimatum allows uninterrupted growth. As such, there's a stronger sense of progression cultivated by the campaign.
Of course, being a Rogue-like, death comes with a moderate penalty. Fall in one of the dungeons, and you'll be sent back to the main menu, while Kamikaze forfeits his items, currency, as well as any augmented equipment. But largely, fatalities are the result of imprudence. Prudently pick your battles, pack the proper amount of health restorative items and foods to offset the persistent pang of hunger and you'll make it out relatively unscathed. Unsurprisingly, the option to revisit dungeons introduces a bit of tedium, but the grinding can make things easier during subsequent skulking runs.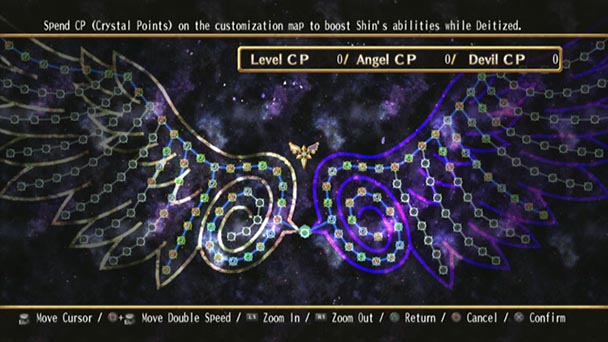 Visually, The Awakened Fate Ultimatum is elevated by Noizi Ito's (The Melancholy of Haruhi Suzumiya, The Misfortune of Kyon & Koizumi) deft character design, which integrate just enough charm and bodice-bursting attributes to satisfying fans of the genre. During dungeon expeditions, the lead and monsters are rendered in chibi form, zoomed in just enough to display a morsel of detail. The game's sonic palette is almost as proficient, with organic-sounding piano melodies intermixed with J-pop swells. The only issue is that the succinct length of most songs leads to looping.
Equal parts visual novel and Chunsoft-style dungeon crawl, The Awakened Fate Ultimatum's two elements weave together to form an enjoyable title, that's only transgression is that it's short on distinction. While Nippon Ichi made a name for themselves with games that are crammed with intricate, interconnected components, Ultimatum represents a perplexing move away from that direction. Consider it a kinder, gentler journey through the moe-infused netherworld.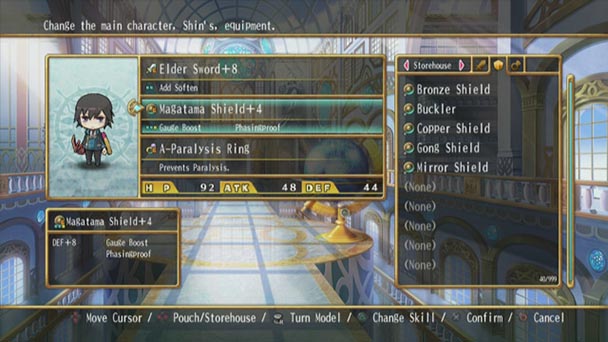 The Awakened Fate Ultimatum was played on the PlayStation 3 with review code provided by the publisher.
The Awakened Fate Ultimatum
Platform: PS3
Developer: Nippon Ichi
Publisher: NIS America
Release date: March 17th, 2015
Price: $39.99 via retail, PSN
ESRB: Teen
Review Overview
Summary : Rogue-likes are customarily light on storyline, but The Awakened Fate Ultimatum breaks convention by offering a purpose for skulking the procedurally-generated labyrinths.