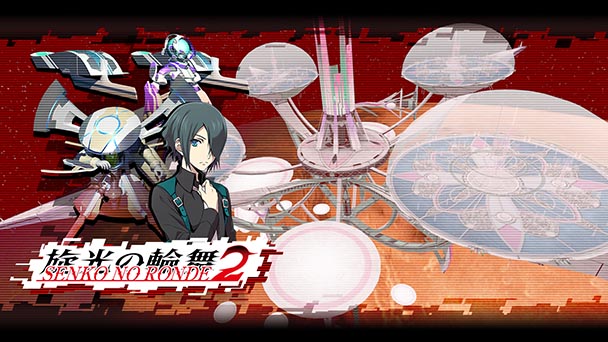 Dedicated Japanese gamers might be familiar with the Senko no Ronde series. Originally released in arcades back in 2005, the franchise spurred a trio of follow-ups, with sequels like Senko no Ronde Rev. X and Senko no Ronde Dis-United Order contributing visual and well as mechanical improvements. But unless stateside Xbox 360 owners picked up Ubisoft's under-marketed WarTech Senko No Ronde, they may not be familiar with the property. Beyond the solitary title, no other entries in the series were earmarked for localization.
But there is a strong likelihood they're acquainted with the game's blend of arena-based, projectile-focused action. Properties like Taito's Psychic Force series and Touhou Project Genso Rondo have merged the two genres in a similar style, with the former predating developer G. rev's franchise, while the latter licensed the frenzied exchanges of firepower.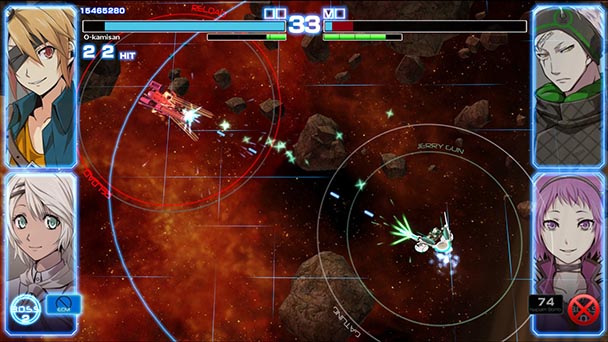 For the PC and PlayStation 4 release of Senko no Ronde 2, G. rev has revisited Dis-United Order, delivering a reboot that offers an update of the seven-year old title. And while the re-translated storyline and sharpened visuals help the game impede the indicators of age, a cursory tutorial, a diminutive player base, and the occurrence of lag in online battles threaten to limit Senko no Ronde's Western influence. Still, for those willing to overlook these lesser transgressions, the game delivers a healthy dose of intense action.
Delve into Arcade mode and you'll discover a succession of stages where two pilots face off in Rounders, Senko no Ronde 2's name for its mecha-like machinery. Pleasingly, each Rounder is well armed, outfitted with a main weapon, a sub-weapon, melee attacks, a distinctive special, as well as the ability to activate B.O.S.S. mode, transforming your craft into a hulking projectile-pelting damage dealer. Defensive abilities are ample as well, with players able to dash around the constrained two-dimensional battlefield, as well as activate a shield to counteract any incoming attacks.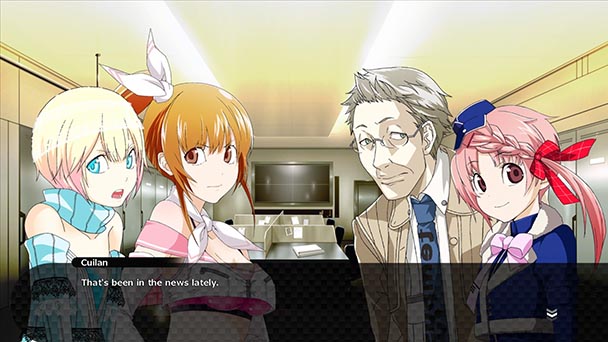 Agreeably, there's an ample amount of nuance that enlivens combat. For instance, the dash maneuver can be initiated in short succession, mimicking the unpredictability of a fish darting across a pond. Moving into the ring that surrounds your opponent, puts your Rounder into melee mode, where a press of either the main or sub-shot performs a combo. Since some types of melee attacks can be blocked, Senko no Ronde 2 echoes the graceful tactics of a fighting game, albeit without the quarter-circles to master.
And while there's probably players who can deftly navigate the danmaku-style barrages of bullets, Senko no Ronde is really about ability management. With abilities on timers, shielding that depends on a charge meter, and a dualistic approach to offensive and defensive operations, there's a myriad of ways you can approach each battle. Coupled with the distinctive loadouts for each of the game's fourteen Rounders, there's a lot of depth present. As such, any claims that Arcade mode can be completed in half and hour don't reveal the big picture.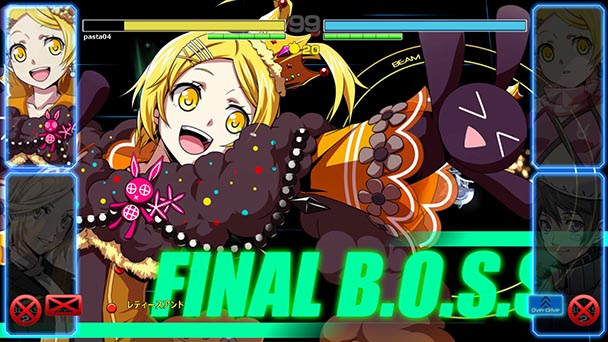 But that's not to say that Senko no Ronde 2 is without flaw. A week after the game's release, the online community is woefully small. When a competitor is found, their likely from another region, and the amount of trans-continental lag ruins any hope for an engaging match. Another issue can be found in the game's story mode, which offers visual novel-based exposition between rounds. While the integration of a branching narrative is commendable, the actual plot is unexceptional, making progress a bit of a chore. On the upside, Senko no Ronde 2 isn't completely incentive-less, offering plenty of images for completions to chase after, filling the in-game gallery.
For Japanese arcade game aficionados, Senko no Ronde 2 is a near-essential purchase. While the game's forty-dollar price is a bit lofty, the update preserves Dis-United Order's gameplay, which is becoming increasingly difficult to experience. Others will want to keep the premium price and problematic online performance in mind before committing. While the game's take on mecha-based combat is enjoyable, Senko no Ronde still has a few rough edges after all these years.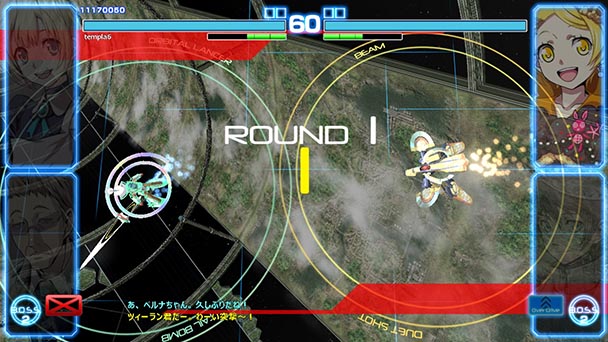 Senko no Ronde 2 was played on PC with review code provided by the publisher. 
Senko no Ronde 2

Platform: PC


Developer:

 G. rev

Publisher:

 Degica, Chara-Ani

Release date:

 September 6th, 2017 (US)

Price:

 $39.99 via

Steam

Senko no Ronde 2 review
Review Overview
Gameplay - 80%
Controls - 80%
Aesthetics - 75%
Content - 80%
Accessibility - 70%
77
77%
GOOD
Summary : Senko no Ronde 2 interpretation of fighting is dexterous proficient, swapping quarter circles inputs for the ability to summon a sea of projectiles. It's not a game for everyone, but those who appreciate peculiarity and engaging play will definitely enjoy themselves.

User Rating:

3.68 ( 4 votes)